PC Computer Cooling Fans
PC Cooling Fans from Ebuyer.com
Many of the hardworking components in your computer, including graphics cards, processors and RAM, generate waste heat as a side-effect of normal operation. In systems belonging to overclockers and hardcore gamers, these components will often be pushed to the limit and will therefore produce levels of heat that could prove detrimental to their stability, functioning and lifespan. Cooling fans are essential to many modern system builds as they help regulate the internal temperature either by drawing cool air in from outside a machine, expelling excess warm air or helping to cool air by moving it across a heat sink.
Read more...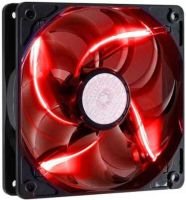 19 dB-A Silent application for CPU cooling
12cm with black frame and Red LED
2000RPM max speed
Air Flow (CFM) 69.69 CFM
3pin connector with 3 to 4pin adapter
£ 5.28 inc. vat
£7.16
save £1.88
£4.40 ex. vat
£5.96
save £1.56
View Product
QuickFind: 239613 | Mfr part code: R4-L2R-20AR-R1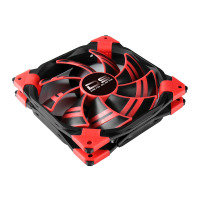 Silence fan with breakthrough technology and innovation
combination of plastic and rubber fan blades
Noise and shock reduction fan frame
QuickFind: 618720 | Mfr part code: ACOOLFANDEADSILENCE12RED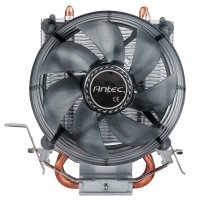 SILENT LED FAN: 92mm blue LED fan for ultra-quiet operation
STRAIGHT TOUCH COPPER HEATPIPES: Straight Touch copper heatpipes...
QuickFind: 772377 | Mfr part code: 0-761345-10922-2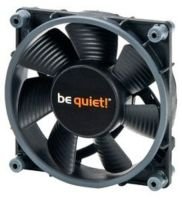 Flow-optimized surface structure
Screwless installation makes handling simple
Fan speed @ 12V (rpm)2000
Air flow @ 12V (cfm, m3/h)26 / 44.1
Air pressure @ 12V (mm H2O)2.25
QuickFind: 387609 | Mfr part code: BL024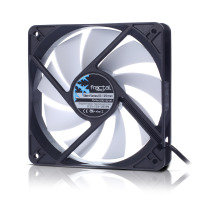 Featuring rifle bearings
Low fan speeds
3-pin fan header Connector
Number of blades 9
QuickFind: 743843 | Mfr part code: FD-FAN-SSR3-120-WT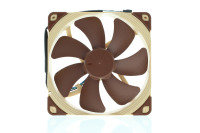 4-pin PWM and Noctua's AAO (Advanced Acoustic Optimisation)
Integrated Anti-Vibration Pads
Flow Acceleration Channels
Improved SS02 bearings
QuickFind: 621467 | Mfr part code: NF-A14-PWM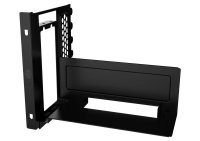 QuickFind: 799333 | Mfr part code: MCA-U000R-KFVK00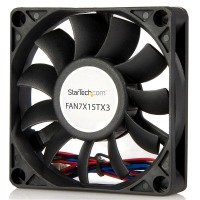 Fan Bearing Type Ball Bearing
Connector Type(s) 1 - Molex Fan (3 pin; TX3) Female
Noise Level < 34 dBA
2 Year warranty
QuickFind: 229077 | Mfr part code: FAN7X15TX3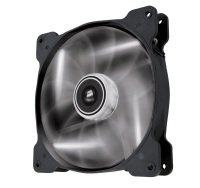 AF140 Quiet Edition LED
Dimensions 140mm x 25mm
Operating Voltage 7V - 12V
QuickFind: 579584 | Mfr part code: CO-9050017-WLED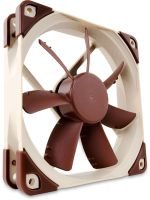 Two speed settings for maximum quietness
High 62.21 CFM airflow
Advanced Acoustic Optimisation Frame
Custom NE-FD1 circuitry for smooth speed control
Smooth SSO-Bearings
QuickFind: 624071 | Mfr part code: NF-S12A-PWM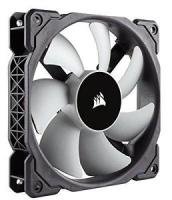 Fan diameter 12m
Minimum spin speed 400 RPM
Fan connector 4-pin
Twin Pack
QuickFind: 751864 | Mfr part code: CO-9050039-WW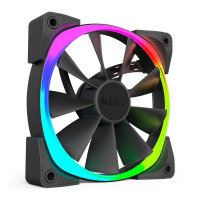 140mm NZXT Aer RGB Premium Fan
Single Pack, Winglet Tip
PWM High Airflow Fan
500-1500rpm
20-61.4CFM, 22-31dB, FDB
QuickFind: 789127 | Mfr part code: RF-AR140-B1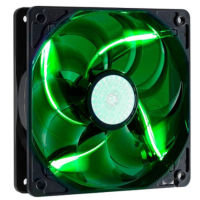 19 dB-A Silent application for CPU cooling
12cm with black frame and Green LED
2000RPM max speed
Air Flow (CFM) 69.69 CFM
3pin connector with 3 to 4pin adapter
QuickFind: 239612 | Mfr part code: R4-L2R-20AG-R2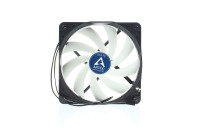 ARCTIC F TC fan
Perfect for PC case ventilation
120mm Case Fan
QuickFind: 410488 | Mfr part code: AFACO-120T0-GBA01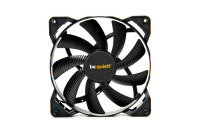 QuickFind: 545792 | Mfr part code: BL047
Return to top
If You Can't Stand The Heat...Get A Cooling Fan
PC overheating can lead to disastrous consequences. Your computer could intermittently freeze or crash completely, and your components could be damaged or even melt. Why risk this preventable scenario when so many cooling fans are available at Ebuyer at such great prices?
Discover some of the leading brands in PC cooling systems, such as CoolerMaster, StarTech and Xilence. No matter how much you upgrade your system, you are sure to find the cooling fans you need to counterbalance the extra heat that is generated. Whether you are a gamer, a multimedia specialist or an overclocker, you are sure to be a fan of Ebuyer's cooling options.
Why Buy A Cooling Fan?
An effective cooling fan will not only reduce the temperature of your components, it could also extend the life of your whole PC. As well as reducing the likelihood of crash-related frustration, a fan-assisted cool interior could well save you money in the long run. When choosing your cooling fan, the two essential factors you must always consider are compatibility with your CPU and size. You obviously need a cooling fan that will fit inside your computer case. You could also look out for vibration absorption and other noise cancelling features.