USB Cables, Hubs, Extensions & Accessories
USB Cables & Accessories from Ebuyer.com
USB (Universal Serial Bus) is without doubt the most common connection used by computers, their peripherals, and other devices. USB can be used to connect printers, scanners, and hard drives to a PC and just about every device now has a USB connection. Here at Ebuyer we stock a full range of cables, hubs, and accessories such as chargers and adapters. Check out the full range below, whatever you need you are sure to find it here. Alternatively, use the filters on the left of the screen to narrow your search.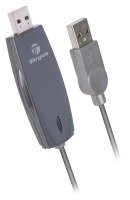 Easy to use PC-to-PC data transfer cable
Software included inside USB cable
USB2.0
Mobile Data Transfer & Synchronization Cable
Cable length: 1.44 m
£ 0.18 inc. vat
£0.60
save £0.42
£0.15 ex. vat
£0.50
save £0.35
View Product
QuickFind: 137464 | Mfr part code: ACC96EU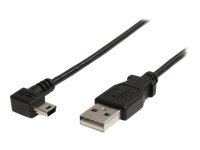 Supports high-speed data transfer rates of up to 480 Mbps
Aluminum-Mylar Foil with Braided Shielding
Transfer data and provide power while charging your Mini USB device...
QuickFind: 265980 | Mfr part code: USB2HABM6RA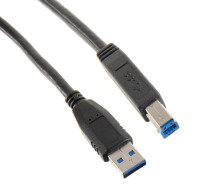 USB A to B
High Speed USB 3.0
1 metre Cable Length
Colour: Black
£ 0.87 inc. vat
£0.98
save £0.11
£0.72 ex. vat
£0.81
save £0.09
View Product
QuickFind: 496991 | Mfr part code: AM/BMN1M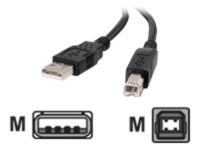 Connect your USB device to the USB port on your USB hub, desktop PC or Mac...
QuickFind: 170974 | Mfr part code: 81568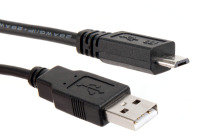 0.5 Metre length
Ideal as a phone charger for micro USB phones
Colour: Black
USB to Micro USB
£ 0.45 inc. vat
£1.19
save £0.74
£0.37 ex. vat
£0.99
save £0.62
View Product
QuickFind: 242264 | Mfr part code: HDMI-13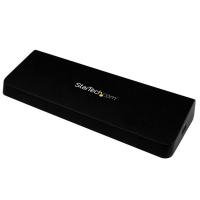 Add DP HDMI 1x USB 3.0 Fast-Charge 3x USB 3 Gigabit Ethernet & audio to...
Universal USB 3.0 4K Laptop Docking Station w/ 4K DisplayPort / DP/HDMI...
Compatible w/ Lenovo X1 Carbon & ThinkPad T440
QuickFind: 671953 | Mfr part code: USB3DOCKHDPC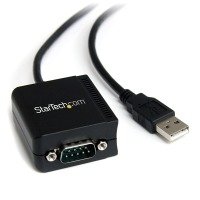 Integrated FTDI USB UART Chip
Baud Rate up to 115.2Kbps
COM Port assignments maintained across reboot
QuickFind: 265987 | Mfr part code: ICUSB2321F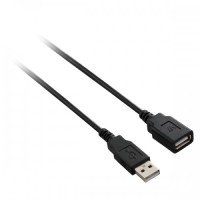 USB Extention Cable
Black
3M
QuickFind: 262300 | Mfr part code: V7E2USB2EXT-03M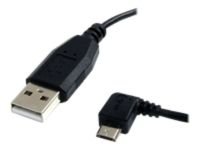 Provides unrestricted access to your Micro-B USB devices, in...
Guaranteed reliability
QuickFind: 234048 | Mfr part code: UUSBHAUB6LA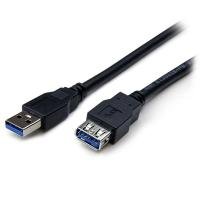 Designed and constructed to SuperSpeed USB 3.0 Specifications...
High-quality Shielded Twisted Pair (STP) construction
Data transfer rates up to 5Gbps
QuickFind: 698493 | Mfr part code: USB3SEXT2MBK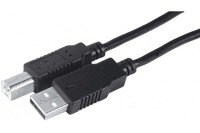 Data transfer rate: 480Mbps
Meets the USB2.0 specifications
Shielding: S/FTP
Compatible with USB1.1 devices
Connectors: nickel-plated
QuickFind: 771790 | Mfr part code: 149730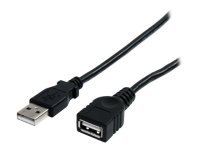 Designed and constructed to USB 2.0 specifications
Supports data transfer rates up to 480 Mbps
Connector A 1 - USB A (4 pin) Male
Connector B 1 - USB A (4 pin) Female
QuickFind: 234052 | Mfr part code: USBEXTAA3BK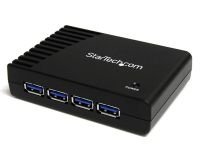 Backward compatible with USB 2.0 and USB 1.1
Includes mains power adapter
QuickFind: 251992 | Mfr part code: ST4300USB3GB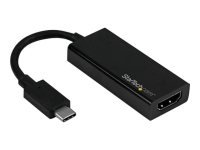 Run resource-demanding applications on 4K displays at 60 hz
Maximum portability with a small footprint and lightweight design...
QuickFind: 758295 | Mfr part code: CDP2HD4K60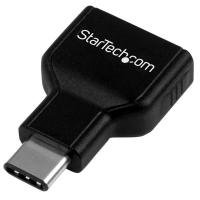 Simple connections through a reversible USB Type-C connector
which plugs into your device with either side facing up
Thunderbolt 3 port compatible
QuickFind: 761798 | Mfr part code: USB31CAADG