CPU Fan & Water Coolers
CPU Coolers
A good quality CPU cooler is a great investment for any computer owner, PC builder or gamer. Keeping the CPU adequately cooled will ensure reliable and efficient performance of the PC even whilst running intensive applications including extreme games.
Read more...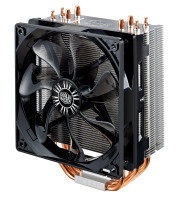 4 Direct Contact heat pipes
Versatile all-in-one mounting solution
Wide-range PWM fan
£ 24.99 inc. vat
£26.62
save £1.63
£20.82 ex. vat
£22.18
save £1.36
View Product
QuickFind: 288855 | Mfr part code: RR-212E-16PK-R1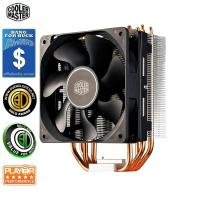 X-Vents Design
Intel LGA 2011-3 / 2011 / 1366 / 1156 / 1155 / 1151 / 1150 / 775...
AMD FM2+ / FM2 / FM1 / AM3+ / AM3 / AM2+ / AM2
4 Direct contact heatpipes / Aluminum fins
£ 27.26 inc. vat
£31.28
save £4.02
£22.71 ex. vat
£26.06
save £3.35
View Product
QuickFind: 745618 | Mfr part code: RR-212X-17PK-R1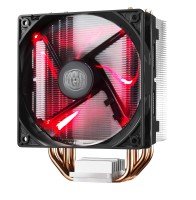 4 Heatpipes
1x 120mm PWM Fan
Intel / AMD
Red LED
£ 21.86 inc. vat
£26.44
save £4.58
£18.21 ex. vat
£22.03
save £3.82
View Product
QuickFind: 769476 | Mfr part code: RR-212L-16PR-R1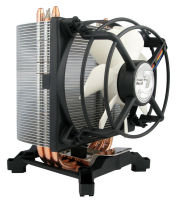 6 heat pipes
Multiple socket support
Updated model of the original F7 Pro
QuickFind: 176157 | Mfr part code: AC-FRZ-7PR2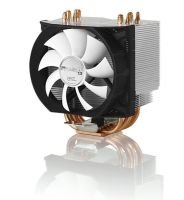 Freezer 13 model
Multiple socket support
Easy installation
QuickFind: 253477 | Mfr part code: UCACO-FZ130-BL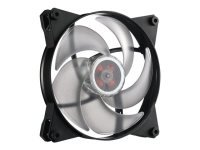 £ 19.98 inc. vat
£23.99
save £4.01
£16.65 ex. vat
£19.99
save £3.34
View Product
QuickFind: 795248 | Mfr part code: MFY-P4DN-15NPC-R1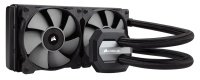 240mm radiator
Advanced SP120L PWM fans
Compatibility Intel LGA 1150, 1155, 1156, 1366, 2011, 2011-3
Compatibility AMD sockets FM1, FM2, AM2, AM3
QuickFind: 744373 | Mfr part code: CW-9060025-WW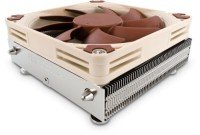 37mm low profile
100% RAM compatibility
100% compatibility with PCIe cards on mini-ITX
NF-A9x14 PWM premium fan
Compatible with Intel LGA1150/1155/1156
QuickFind: 500931 | Mfr part code: NH-L9I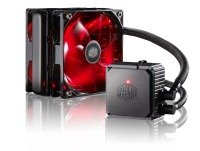 120mm Radiator
2x 120 Red LED PWM Fan
AIO Kit
Version 3.0
QuickFind: 769478 | Mfr part code: RL-S12V-22PR-R1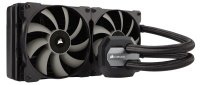 280mm dual-fan radiator
Dual SP140L PWM fans
Socket Support AMD: AM2, AM3, FM1, FM2, Intel LGA: 1150, 1151, 1155,...
Fan Specification 140mm (x2)
QuickFind: 744386 | Mfr part code: CW-9060027-WW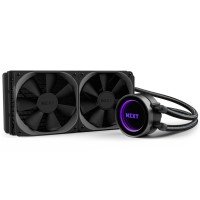 New performance engineered pump
Individually addressable RGB and infinite mirror design
CAM Powered for complete software control
Includes Aer P radiator-optimized fan
QuickFind: 774900 | Mfr part code: RL-KRX52-02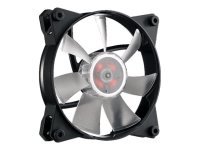 QuickFind: 795244 | Mfr part code: MFY-F2DN-11NPC-R1
Ultra quiet 92mm PWM fan with low noise impeller
Optimized heatsink efficient heat dissipation
Patented fan holder eliminates the buzzing sounds
Patented vibration absorption
Pre-applied MX-2
£ 6.94 inc. vat
£7.60
save £0.66
£5.78 ex. vat
£6.33
save £0.55
View Product
QuickFind: 341316 | Mfr part code: UCACO-AP110-GBB01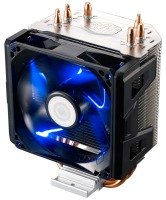 3 Direct Contact Heatpipes
Aluminum Fins
4 Pin Connector
£ 19.98 inc. vat
£21.35
save £1.37
£16.65 ex. vat
£17.79
save £1.14
View Product
QuickFind: 614703 | Mfr part code: RR-H103-22PB-R1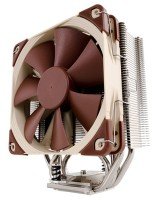 Award-winning NH-U series
Full RAM compatibility on LGA2011
Compatible with Intel LGA1150/1151/1155/1156/2011
Compatible with AMD FM1/FM2/AM3+/AM3/AM2+/AM2
QuickFind: 620976 | Mfr part code: NH-U12S
Return to top
Choosing a CPU Cooler
Here at Ebuyer.com we have a great range of coolers from the best manufacturers in tech including Coolermaster, StarTech and Xilence amongst many others.
These are self-contained cooling systems and can be either air or liquid cooled. Many, including those from Corsair, will have their own software to ensure optimal performance.
An important consideration when choosing a CPU cooler is noise. However most new coolers are very quiet and more-or-less silent.
Things to look out for
Making sure the CPU cooler will fit in your computer case is of course pretty fundamental. Check the surface area and thickness of the radiator and the size of the fan to ensure a snug fit. Also check the socket compatibility of the unit and the fan speed.
Order today
Look through the wide range of CPU coolers we have on offer here at Ebuyer. Order today and take advantage of the great deals we always have available.