DisplayPort Adapters
Scroll down the page to see the latest products or use the filters on the left of the screen to refine your search and find the right adapter for you.
Read more...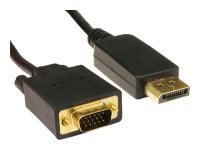 Display port v1.1 compliant
High quality digital audio transmissions
Supports display port signal to VGA signal
Supports video bandwidth up to 10.8Gbps
Connector : 20pin display port to 15pin VGA
QuickFind: 569943 | Mfr part code: HDHDPORT-VGA-2M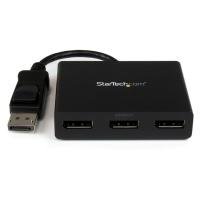 Connect three DisplayPort monitors to your laptop or Ultrabook...
Works with DP 1.2 laptops & Desktops such as computers with Radeon R...
QuickFind: 654856 | Mfr part code: MSTDP123DP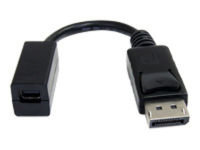 Designed and manufactured to DisplayPort revision 1.2 standards...
Molded latching connectors with strain relief
QuickFind: 221302 | Mfr part code: DP2MDPMF6IN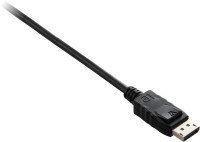 High performance and high durability
Class leading quality
Life-time warranty
QuickFind: 262332 | Mfr part code: V7E2DISPLYPRT-02M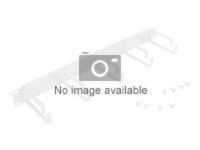 QuickFind: 272085 | Mfr part code: TC2 DP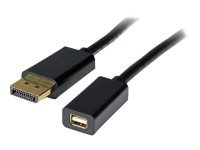 High-resolution support of up to 4k x 2k
Support for High Bit Rate 2 (HBR2) bandwidth of up to 21.6 Gbps...
Designed and manufactured to DisplayPort 1.2 standards
QuickFind: 343275 | Mfr part code: DP2MDPMF3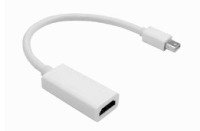 White
HDMI Female
Mini DisplayPort
QuickFind: 501525 | Mfr part code: C-MDP-HDMI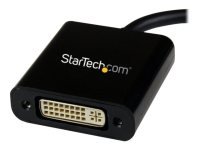 Connect a DVI display to a Mini DisplayPort equipped PC or MAC...
Compatible with Mini DisplayPort equipped laptops such as Lenovo...
Resolutions up to 1920x1200
QuickFind: 507892 | Mfr part code: MDP2DVI3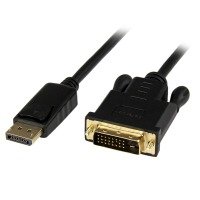 Active DisplayPort to DVI conversion
1x Male DisplayPort connector, 1x Male DVI connector
Supports resolutions up to 2560x1600 and HDTV resolutions up to 1080p...
QuickFind: 636052 | Mfr part code: DP2DVIMM6BS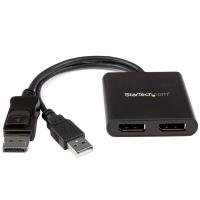 Multi-stream transport hub
Connect two DP monitors to a single DP 1.2 port
Black
USB Powered
QuickFind: 714492 | Mfr part code: MSTDP122DP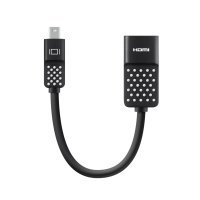 Converts audio and video to any device display enabled with HDMI®...
Easy plug and play allows seamless display of your laptop and tablet...
QuickFind: 725992 | Mfr part code: F2CD079BT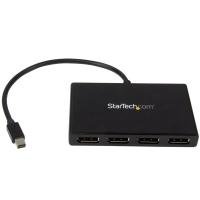 Maximize your productivity by connecting four independent displays...
Connect to almost any television, monitor or projector with support...
QuickFind: 726475 | Mfr part code: MSTMDP124DP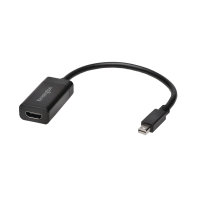 Mirror Your Laptop Screen in HD
Plug and play: no driver download required
Colour: Black
QuickFind: 742105 | Mfr part code: K33987WW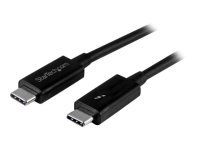 Compatible with Thunderbolt, USB, and DisplayPort devices
Supports 20Gbps data throughput
Full 4K 60Hz video
QuickFind: 758292 | Mfr part code: TBLT3MM1M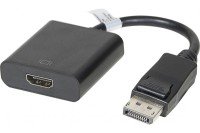 Equipped with a Dual-Mode DP chipset
Designed for multiple screen applications/ AMD Eyefinity technology...
Supports audio signal
Plug & Play
QuickFind: 764148 | Mfr part code: 127411
Return to top
Take advantage of our low prices and fast delivery service by doing all your online shopping here at Ebuyer.com.