Plastic pockets
Category
Subcategory
Brand
Price
Condition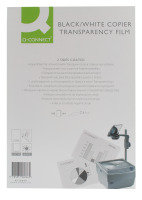 Q Connect OHP Film.
Easy to use, simply insert the transparency sheet into your copier...
Suitable for use with both mono and colour photo copiers.
QuickFind: 376968 | Mfr part code: KF26066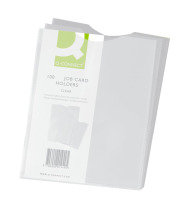 Q Connect Card Holders.
90 micron polypropylene pockets open one side with thumb hole for easy...
Ideal for presentations, menus, photographs or notices.
QuickFind: 378142 | Mfr part code: KF01947
QuickFind: 375247 | Mfr part code: 0696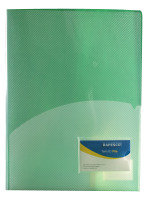 Rapesco Twin ID Files.
Lightweight, Superline polypropylene files with twin pockets and...
Size - A4.
Colour - Clear.
QuickFind: 375256 | Mfr part code: 0787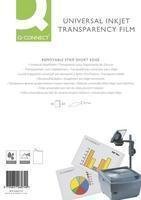 Q Connect Universal Inkjet OHP Film.
Clear, A4, OHP film suitable for use in inkjet printers.
Features include, excellent ink reproduction, good drying times and...
QuickFind: 376970 | Mfr part code: KF26074