Apple Lightning Cables & Adapters
Whether you have an iPad, iPhone, iPod, or you are cornering the market in Apple devices, chances are you will have spent some time searching for a cable for your mobile device.Here at Ebuyer.com, we have a huge choice of Apple adapters and cables for your iPad or iPhone, by Apple, as well as other branded products.
Read more...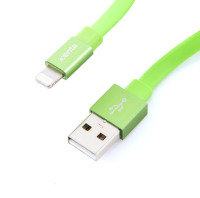 Hi-Speed Lightning to USB device connector cable
Fast data transfer speeds
MFI Approved by Apple
Length 1.5 Metres
QuickFind: 620972 | Mfr part code: LUSB1.5G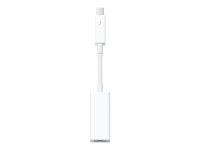 Connects to the Thunderbolt port on your Mac computer and provides an...
iMac; Mac mini; MacBook Air; MacBook Pro
Apple MacOS X 10.7.4 or later
£ 26.46 inc. vat
£28.26
save £1.80
£22.05 ex. vat
£23.55
save £1.50
View Product
QuickFind: 387615 | Mfr part code: MD463ZM/A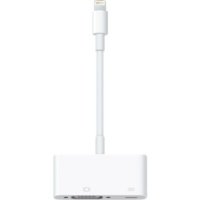 Apple VGA adapter
Lightning (M)
HD-15, Lightning (F)
QuickFind: 432785 | Mfr part code: MD825ZM/A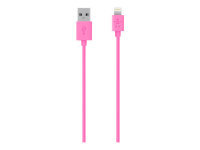 1.2m Lightning cable with 8-Pin to USB connection
Ultra compact
Reversible Lightning connector
Charges and syncs your iPad, iPhone or iPod
QuickFind: 522542 | Mfr part code: F8J023BT04-PNK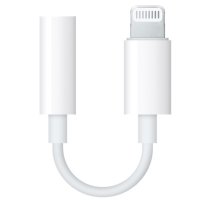 Lightning to 3.5mm Headphone Jack Adapter
£ 7.72 inc. vat
£8.64
save £0.92
£6.43 ex. vat
£7.20
save £0.77
View Product
QuickFind: 783768 | Mfr part code: MMX62ZM/A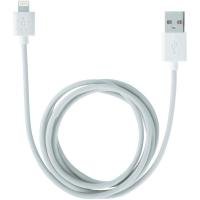 Lightning cable charger with USB connection
iPhone 5 lightning charge and sync cable
Also suitable for iPad Mini and iPad 4th Generation
QuickFind: 519593 | Mfr part code: F8J023BT3M-WHT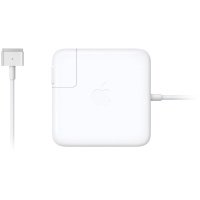 Power adapter - external
Power Capacity 60 Watt
Designed For MacBook Pro 13" with Retina display (Early 2015,Mid...
QuickFind: 640953 | Mfr part code: MD565B/B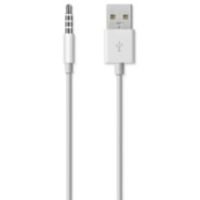 Apple iPod shuffle USB Cable
iPod charging / data cable kit
mini-phone stereo 3.5 mm (M)
4 PIN USB Type A (M)
For iPod shuffle (3G)
QuickFind: 160827 | Mfr part code: MC003ZM/A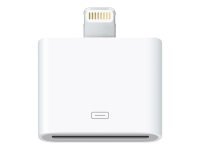 USB Audio Compatible
Syncing
Charging
QuickFind: 397652 | Mfr part code: MD823ZM/A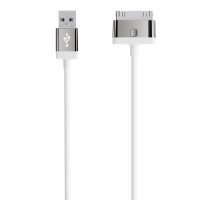 4' length
Ultra-compact
Plugs into any USB 2.0 port to charge
Syncs music and pictures to/from your laptop in seconds
QuickFind: 406915 | Mfr part code: F8J041CW2M-WHT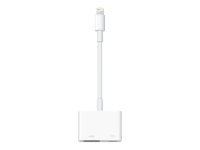 Digital AV adapter. Connect your iPad to HDMI TV
Compatibility: Mini iPad, iPad with retina display, iPhone 5
Colour White
QuickFind: 411785 | Mfr part code: MD826ZM/A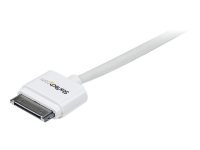 Charge or sync your iPhone iPod iPad at greater distances (up to 3m) with...
Apple MFi certified
Maintain optimal charge time with a heavier gauge of wire
QuickFind: 413708 | Mfr part code: USB2ADC3M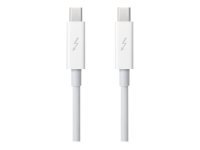 Data Transfer Cable
High Speed Transfer Rate (2x Faster Than USB)
Apple Mac mini , Apple MacBook Air , Apple MacBook Pro Compatible...
QuickFind: 443938 | Mfr part code: MD862ZM/A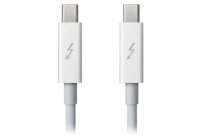 Compatible with Thunderbolt 1 and Thunderbolt 2 specifications...
Supports Power-over-cable, for bus-powered Thunderbolt devices...
QuickFind: 455748 | Mfr part code: MD861ZM/A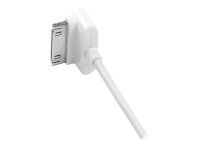 1x Down-angled stepped Apple (30-pin) Dock Connector
1x USB 'A' male connector
High quality connectors, suited for repeated...
QuickFind: 456145 | Mfr part code: USB2ADC1MD
Return to top
The Apple Component AV cable lets you connect your iPod or iPhone to your TV so you can watch videos with all your friends. The USB connector also lets you plug into your PC or a power adapter.
If you have the latest edition of the iPhone and you want to sync it with your PC or Mac, then the StarTech.com 8-pin lightning connector is ideal. This one metre cable is suitable for all white Apple mobile devices and lets you charge and sync with your PC through an available USB port.
Run out of power for your Apple device and can't find your charger? Take a look at our huge choice of Power Cables.