USB Hubs
USB Hubs from Ebuyer.com
We all use so many USB devices we are constantly hot-swapping one gadget for another when we are using our PCs. Unplugging the printer to connect a digital camera to download holiday photos or swap the scanner for an external hard drive. That can all be a thing of the past by using a USB hub. Multiple gadgets can be connected to a single USB port. Choose from affordable hubs which can accommodate four devices up to rack mounted versions with 16 ports or more. Check out our full range of USB cables & accessories or scroll down the page to discover all the deals we have on USB hubs. Order today and we could deliver your technology tomorrow (terms and conditions apply).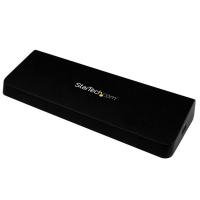 Add DP HDMI 1x USB 3.0 Fast-Charge 3x USB 3 Gigabit Ethernet & audio to...
Universal USB 3.0 4K Laptop Docking Station w/ 4K DisplayPort / DP/HDMI...
Compatible w/ Lenovo X1 Carbon & ThinkPad T440
QuickFind: 671953 | Mfr part code: USB3DOCKHDPC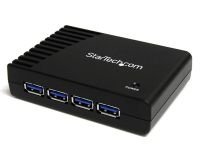 Backward compatible with USB 2.0 and USB 1.1
Includes mains power adapter
QuickFind: 251992 | Mfr part code: ST4300USB3GB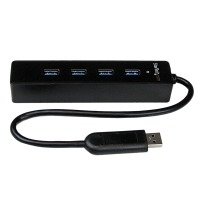 Add four external USB 3.0 ports to your notebook or Ultrabook with a slim...
Compatible with Dell Latitude E5530 and Lenovo Carbon X1
QuickFind: 568186 | Mfr part code: ST4300PBU3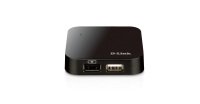 USB 2.0 standard
4 Type A ports, 1 Type B port
Backward compatible with USB 1.1
Connects to AC power source through an external AC power adapter...
£ 15.53 inc. vat
£16.37
save £0.84
£12.94 ex. vat
£13.64
save £0.70
View Product
QuickFind: 123771 | Mfr part code: DUB-H4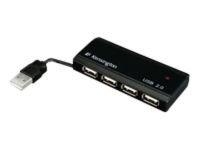 Expand your connectivity with four plug&play USB ports
Hard wired USB cable so you can't forget it
Plug and play - no hook-up hassles - convenient and fast
QuickFind: 163294 | Mfr part code: 33399EU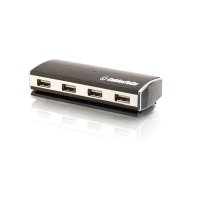 Colour: Black
4-Port USB 2.0 Aluminium Hub
Fully compatible with USB 2.0 specification
Supports up to 127 devices
CE and FCC approved
QuickFind: 237888 | Mfr part code: 81645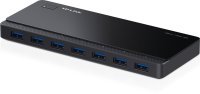 7x USB 3.0 HighSpeed Ports
Multiple protection avoids any potential harm to connected devices...
Upto 5Gbps Data Transfer Speed
QuickFind: 668675 | Mfr part code: UH700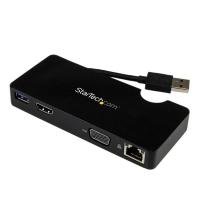 Convert your USB 3.0 port into a compact mini dock adding HDMI or VGA...
Compatible w/ HP EliteBook Folio
Universal USB 3.0 Laptop Mini Docking Station / Portable USB Laptop...
QuickFind: 671955 | Mfr part code: USB3SMDOCKHV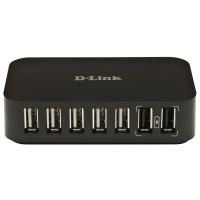 7 USB ports
Supplying up to 500mA (with power adapter) per port
Over current protection support
Supports high speed (480 Mbps)
QuickFind: 123772 | Mfr part code: DUB-H7/B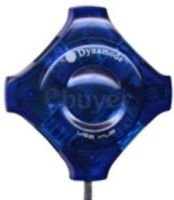 Backward USB1.1 (12 Mbps) compliant
Externally powered or bus powered
Overcurrent protection - protects attached USB devices
Compact design
QuickFind: 79983 | Mfr part code: USB-H40-A2.0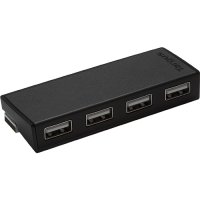 £ 7.82 inc. vat
£9.69
save £1.87
£6.51 ex. vat
£8.07
save £1.56
View Product
QuickFind: 244416 | Mfr part code: ACH114EU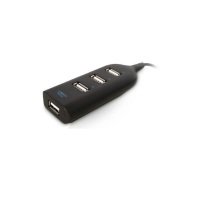 USB2.0 and Backward USB1.1 compatible
Overload protection and status LEDs
For Windows and MAC
QuickFind: 248549 | Mfr part code: USB-H41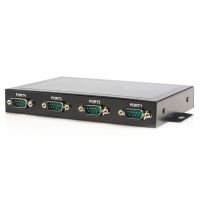 USB to 4 Port Straight-Through RS232 Serial Adapter
Rugged metal construction
Wall-mountable
QuickFind: 161457 | Mfr part code: ICUSB2324X
Comes complete with a wall-mount power adapter and a 3 ft. USB 2.0 A/B...
Connect up to seven USB devices
Hot swap capabilities allow you to connect and disconnect devices...
QuickFind: 161467 | Mfr part code: ST7202USBGB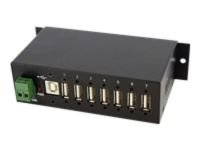 Provides 7 USB 2.0 ports
USB bus powered or external terminal block with support for 7 ~ 24VDC...
Compact and lightweight design with surface or DIN rail mounting...
QuickFind: 196841 | Mfr part code: ST7200USBM