Sound Cards
Subcategory
Brand
Price
Interface type
Audio output sound output mode
Category
Pep up your audio with sound cards from Ebuyer.com
If you use your computer for gaming or enjoy listening to music and movies than a good quality sound card is essential to getting the best from your media. Similarly a high-performance sound card can make a huge difference to those who use a computer to edit video or music on their PC from sound engineers to families making home movies.
Read more...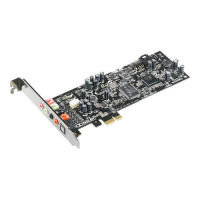 Built-in Headphone AMP to power up every sound detail in gaming...
Dolby Headphone technology for an immersive 5.1 surround experience...
QuickFind: 416948 | Mfr part code: 90-YAA0Q1-0UAN0BZ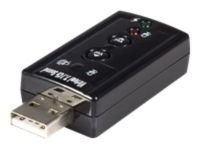 Free liftime StarTech.com technical support
Installing ICUSBAUDIO is a breeze and allows you to connect additional...
£16.24 inc. vat
£17.99
save £1.75
£13.53 ex. vat
£14.99
save £1.46
View product
QuickFind: 229052 | Mfr part code: ICUSBAUDIO7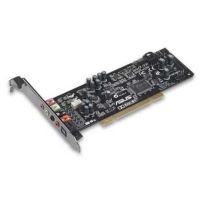 £29.49 inc. vat
£36.48
save £6.99
£24.57 ex. vat
£30.40
save £5.83
View product
QuickFind: 236325 | Mfr part code: 90-YAA0K0-0UAN0BZ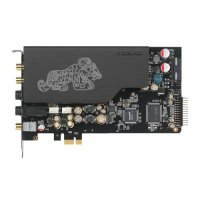 Headphone amplifier supports up to 600ohm
Exclusive op-amp swap kit includes three op-amps and tool for easy tone...
Celebrated MUSES op-amps deliver true-to-life musicality
QuickFind: 659208 | Mfr part code: 90YA00NN-M0UA00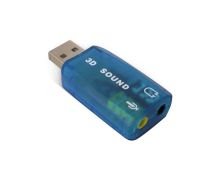 Connect Speakers, Headphones and/or Microphone
QuickFind: 208980 | Mfr part code: USB-SOUNDCARD2.0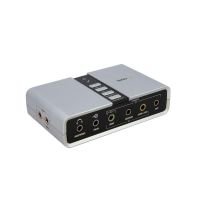 Turn your laptop or desktop computer into a 7.1-channel home...
USB Sound Card
USB External Sound Card
Laptop Sound Card
QuickFind: 229059 | Mfr part code: ICUSBAUDIO7D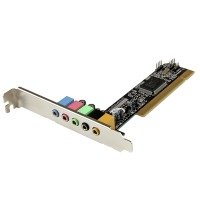 5.1 channel surround sound output and mic/line audio input via 3.5mm...
Supports up to 48KHz/16-bit sampling rate
Includes low profile/half-height installation bracket
QuickFind: 660600 | Mfr part code: PCISOUND5CH2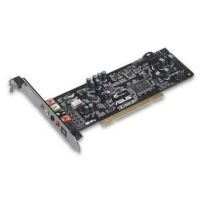 QuickFind: 246625 | Mfr part code: EBR1-90-YAA0K0-0UAN0BZ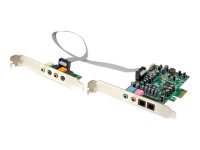 QuickFind: 722068 | Mfr part code: PEXSOUND7CH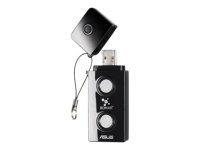 Headphone amplifier for extra bass punches and sound details
Dolby Home Theater for complete Hi-Fi enjoyment
GX2.5 for the most immersive in-game experiences
QuickFind: 349106 | Mfr part code: 90-YAB620B-UAN0BZ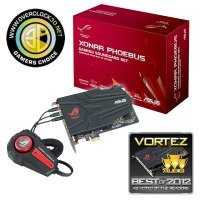 7.1 channel Sound Card
PCI Express
Dolby Home Theater V4
QuickFind: 416946 | Mfr part code: 90-YAA0M0-0UAN0BZ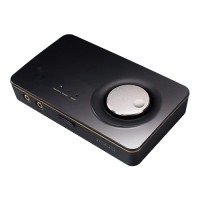 True 7.1-channel
Dedicated mic volume control
Integrated headphone amplifier
Dolby Home Theater v4
QuickFind: 505550 | Mfr part code: 90YB00AB-M0UC00
Return to top
Choose your sound card
Although sound cards are integral to a computer - and we have a wide selection of internal sound cards for PCs - you can now find external devices for extra portability and convenience. An external sound card can now be connected by USB to any compatible device and they deliver a powerful and immersive sound.
And some external cards can also be connected via cables to boost the output delivered by a home entertainment system.
Depending on your needs you can find cards here to create an amazing audio system covering everything from stereo to full 7.1 surround sound.
Leading brands
But whichever sound card you are looking for here at Ebuyer.com you will find the latest high-specification models from leading manufacturers such as Asus and the market leader Creative Labs.
Order from Ebuyer
At Ebuyer.com we have a full range of computer components including sound cards so why not browse through the full selection? Order today and take advantage of the low prices that we have available here at Ebuyer.