Tablet Cases
Tablet Cases
If you have a tablet PC or iPad you need a case for it. Not only does a case make it easier to carry your device it will also protect it from shock, knocks and scratches.
Read more...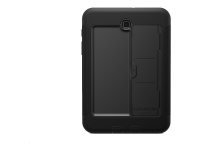 Protects against drops
Tough silicone jacket and rigid polycarbonate shell
Slim profile/Non-slip grip
Transparent covers protect front and back cameras
QuickFind: 726279 | Mfr part code: GB42005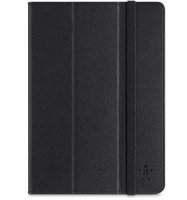 For any tablets / eReaders 7" to 8"
Polyurethane / Polycarbonate
Black
£ 1.98 inc. vat
£2.36
save £0.38
£1.65 ex. vat
£1.96
save £0.31
View Product
QuickFind: 698251 | Mfr part code: F7P202B2C00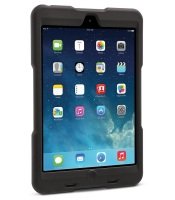 For iPad Air 2
Strong, cushioned rubber layer
Military-grade MIL-STD-810G
Rubberized texture
Raised bezel protects screen
QuickFind: 711003 | Mfr part code: K97365WW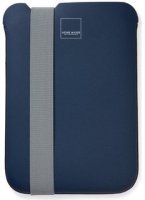 Blue
StretchShell neoprene
Stylish elastic band secures the Tablet
For Tablets up to 8"
Ideal for iPad Mini
£ 0.80 inc. vat
£1.23
save £0.43
£0.66 ex. vat
£1.02
save £0.36
View Product
QuickFind: 730113 | Mfr part code: W-AM36628-PWW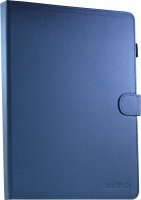 Universal Case for any tablet
Protects your tablet
Stands in landscape or portrait position for perfect viewing
QuickFind: 766417 | Mfr part code: NAVITECH098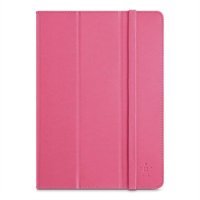 For iPad Air
Soft Inner Lining
Secure Corner Grips
Stand Function
Bubblegum
QuickFind: 583749 | Mfr part code: F7N056B2C02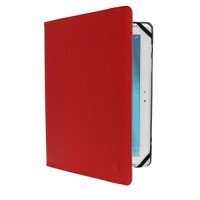 Protective cover for your tablet PC 9.7'' to 10.1''
Cover folds into self-standing support
Form fitting elastic corners
Full access to all ports and buttons
QuickFind: 616043 | Mfr part code: TUC-10-RED-14E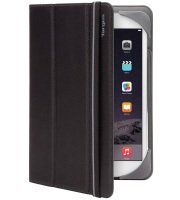 Stretchy silicone Fit & Grip system
Shock-absorbing grip on all four corners
Adjustable viewing and typing angles
For Tablets 7-8"
Black
QuickFind: 702803 | Mfr part code: THZ589EU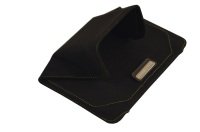 Universal sleeve with Origami Stand Function
Protects your device
Convenient, fold-out stand function
Soft, mircofibre interior lining material to protect the screen...
£ 6.98 inc. vat
£15.29
save £8.31
£5.81 ex. vat
£12.74
save £6.93
View Product
QuickFind: 747346 | Mfr part code: 80-00000000G247
QuickFind: 766416 | Mfr part code: NAVITECH628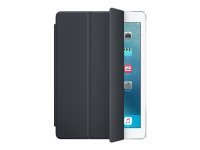 Compatible with 9.7-inch iPad Pro
Charcoal grey smart cover
QuickFind: 744008 | Mfr part code: MM292ZM/A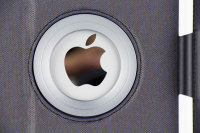 Special Edition Signature case fits iPad (2017), 9.7" iPad Pro + Air 2 & 1...
Smart cover with auto wake/sleep transforms into a rotating stand for...
Sound-enhancing scoops for iPad speakers
QuickFind: 745248 | Mfr part code: THZ63602GL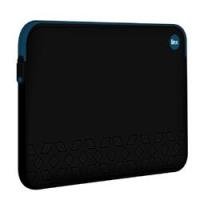 Black
Sleeve
Lightweight external materials with padded lining
For Linx 1010
QuickFind: 726071 | Mfr part code: LINX1010/SLEEVE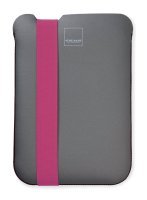 Grey
StretchShell neoprene
Stylish elastic band secures the tablet
For 8" Tablets
Ideal for iPad mini
£ 0.72 inc. vat
£1.35
save £0.63
£0.60 ex. vat
£1.12
save £0.52
View Product
QuickFind: 730111 | Mfr part code: W-AM36629-PWW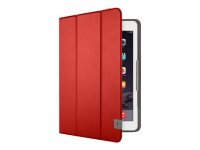 QuickFind: 732004 | Mfr part code: F7N319BTC04
Return to top
Huge Selection
Here at Ebuyer.com we have literally hundreds of tablet cases, skins and sleeves to choose from. No matter which device you have you will find a case for it here.
Choose from a variety of designs from the traditional portfolio style tablet cases to the more lightweight skins and sleeves.
Why Stop At One?
Tablet cases are available in so many different colours and designs that many of us choose to regularly change our case. It is an easy and inexpensive way to freshen up the look and feel of a device.
Great Prices and Great Brands
We have some amazing looking cases from the leading names in tech design. Needless to say we have official Apple iPad cases but also some great designs for all tablets from leading manufacturers such as Belkin, Targus and Tech-Air.
Find Your Case
Although there are hundreds of tablet cases available on Ebuyer.com it is easy to find the right one for you. Simply use the filter features on the left to narrow your search by sorting by type, device, colour, brand and price.