Fan & Oil Heaters
Particularly useful during British wintertime, heaters can be a cost effective way of heating up a room, rather than potentially wasting energy heating a whole house with central heating. Some heaters, particularly fan heaters, will have a cold air setting too, so you can use your heater all year round. Heater timers are useful so you can guarantee returning home to a warm house!
Here at Ebuyer.com you'll find a wide choice of heaters. We sell stylish wall mounted heaters that will look great in any home and take up little space. We also sell money-saving halogen heaters, and a choice of portable heaters.
Read more...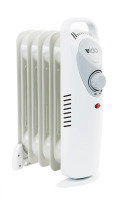 Adjustable thermostat control
450w power rating
Automatic KSD thermostat
In-built safety thermal fuse
QuickFind: 706731 | Mfr part code: FM450HTR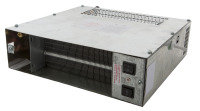 Plinth Heater 500 (Central Heating System)
3057-3979 BTU
Use for central heating systems only
2 speed low noise fan for an additional boost of heat
QuickFind: 776251 | Mfr part code: DSY4001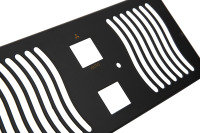 Plinth Heater Grille
Fits neatly under kitchen plinth facia
Use for central heating systems only
2 Years Warranty
QuickFind: 782331 | Mfr part code: DSY4001BLK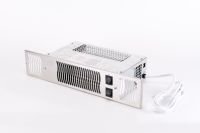 Plinth Heater 1900W (Electric)
Fits neatly under kitchen plinth facia
Electric connection only
2 speed low noise fan for an additional boost of heat
QuickFind: 776258 | Mfr part code: DSY4003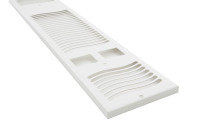 Plinth Heater 1900W Grille
Fits neatly under kitchen plinth facia
Electric connection only
2 years warranty
QuickFind: 782335 | Mfr part code: DSY4003WHT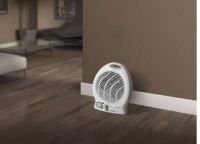 QuickFind: 350483 | Mfr part code: WL44002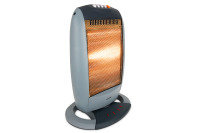 4 Heat settings - 400 / 800 / 1200 / 1600W
Oscillation function
Topple resistant base
Safety tip over switch
Push button power settings
QuickFind: 351156 | Mfr part code: WL42002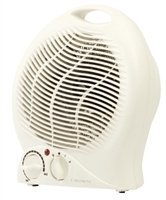 2kW Heat
2 Heat settings
Vertical fan
Adjustable Temperature
1.6m Cable
QuickFind: 388290 | Mfr part code: CRHUF04/H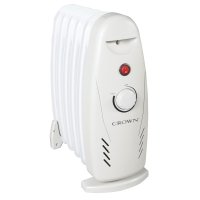 500W
Freestanding
Adjustable thermostat
Overheat safety cut-off
QuickFind: 388293 | Mfr part code: CRHOF320/H
2000W
Adjustable thermostat
Indicator lights
Recessed carry handles
QuickFind: 411653 | Mfr part code: WL41001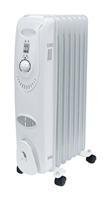 1.5kw
Three heat settings
Thermostat
Ideal for home or office
QuickFind: 437996 | Mfr part code: CR15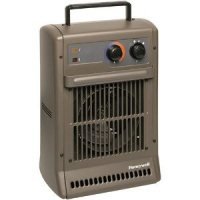 QuickFind: 500249 | Mfr part code: CZ-2104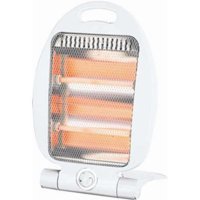 Heater
800W
2 Heat Settings
Safety tip over switch
QuickFind: 544390 | Mfr part code: WL42006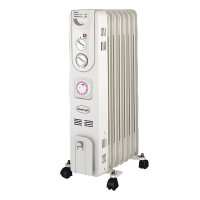 Timer function allows you to programme heating times
Automatic cut out for safety and to save energy
Comes with 4 castors for mobility
QuickFind: 764280 | Mfr part code: 38140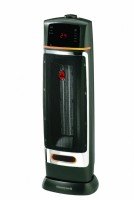 Heater
90° oscillating
Tip-over switch
LED display
QuickFind: 766056 | Mfr part code: HZ385E
Return to top
Wall mounted
Wall mounted heaters, such as our Pifco models, are extremely stylish and look great in your home ? in fact they could become the focal point of your living room. They boast contemporary design and often come with a fire and pebbles effect and black flat tempered glass front panel. These heaters come with remote control so you can adjust temperature settings from the comfort of your armchair, and there is usually a manual control panel on the heater itself where you can change heat settings and flame brightness. There is usually a safety thermal cut-off device too.
We also stock the WarmLite Frostwatcher. Wall mountable, this device is perfect for lofts, cellars and garages and ensures protection from frost and very cold weather.
Halogen heater
If saving money and energy are key considerations when choosing a heater then take a look at the halogen heater options on Ebuyer.com. These heaters use halogen infrared technology and cost less to run than normal electric fan heaters. Oscillating from side to side, your room will be heated in no time and one-touch operating means you can also adjust the settings just as easily.
Portable heater
Portable heaters from the likes of Prem-I-Air, provide a flexible heating option. There is a wide range of portable heaters with different settings and features such as climate control, which means the heater will maintain the desired room temperature, often with an LCD display panel so you can monitor it. For smaller rooms, look for a low power portable heater such as one that runs at under 2kW. You'll need more for heating larger rooms.
Portable heaters at Ebuyer.com are available in three types: fan, oil-filled and convector. Portable fan heaters are light, compact and easy to set up. Usually you can plug in straight out of the box. Oil-filled heaters cost less to run but are slower to heat up and will be heavier than a fan heater. Meanwhile convector heaters resemble oil-filled heaters but are thinner and lighter. They heat up quickly and are quiet. You will also find wall-mountable models. Take a look at our range and see which type suits your needs.