Antennas & Accessories
The TP-Link TL-ANT2408C Antenna Indoor Omni-Directional antenna is a very easy-to-install solution that can boost your signal to a higher range. There is no software required to use this solution and with its magnetic base, you can deploy it in many different locations.
If you own a Cisco Aironet radio then the Cisco 2.4 GHz dBi Dipole Antenna with RP-TNC connector is the product for you.
It operates in the 2.4 - 5 GHz band and utilises a reverse-polarity threaded naval connector.
Read more...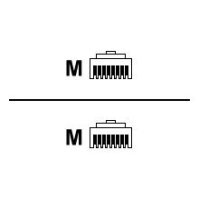 Length: 1.8 m
Connector: RJ-45 - male
Connector (Second End): RJ-45 - male
Colour: Yellow
QuickFind: 6094 | Mfr part code: CAB-ETH-S-RJ45=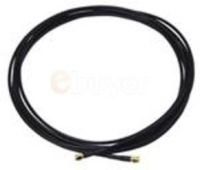 QuickFind: 50844 | Mfr part code: ACC-1031404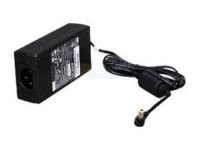 Networking Product Advice:
01430 433 671 or Solutions@Ebuyer.com
Power Adapter
QuickFind: 242478 | Mfr part code: AIR-PWR-B=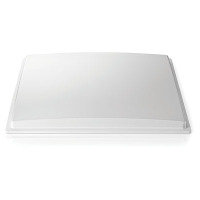 Indoor aesthetically pleasing housing
Indoor MIMO antennas ideal for ceiling mount
High-gain omnidirectional or directional antennas
Certified external antennas
QuickFind: 254992 | Mfr part code: J9170A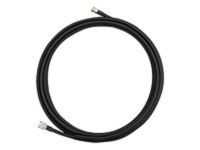 Easy and quick deployment into suitable WLAN environment
N Male to Female connector, works with N type antennas
QuickFind: 262938 | Mfr part code: TL-ANT24EC6N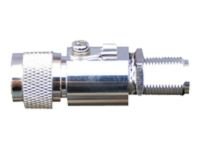 Antenna Surge protector
N Male to Female
QuickFind: 344752 | Mfr part code: TL-ANT24SP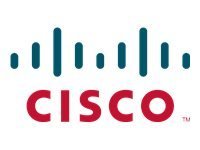 Rack mounting kit
for Cisco 2504 Wireless Controller
QuickFind: 461795 | Mfr part code: AIR-CT2504-RMNT=

Maximum Performance and Scalability
Improved Mobility and Services
Licensing Flexibility and Investment Protection
Cisco Office Extend Solution
Comprehensive Wired/Wireless Security
QuickFind: 461835 | Mfr part code: AIR-CT5508-HA-K9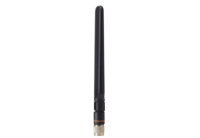 Dual-band dipole
Operating Frequency Range 2400 to 2500 MHz/5150 to 5850 MHz
Nominal input impedance 50 Ohms
Connector Type RP-TNC plug
QuickFind: 494195 | Mfr part code: AIR-ANT2524DB-R=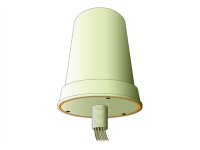 QuickFind: 514978 | Mfr part code: AIR-ANT2544V4M-R=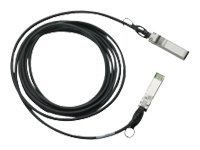 Direct attach cable
SFP+ to SFP+
1.5 m
Twinaxial
Black
QuickFind: 655945 | Mfr part code: SFP-H10GB-CU1-5M=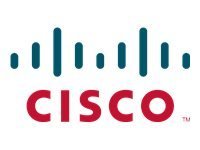 Product Type: Antenna
Application: Indoor, outdoor
Frequency Range: 2.4 GHz, 5 GHz
QuickFind: 711365 | Mfr part code: AIR-ANT2535SDW-R=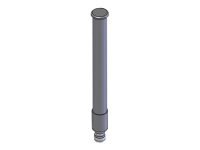 Antenna
Outdoor
Omni-directional
QuickFind: 743812 | Mfr part code: AIR-ANT2547VG-N=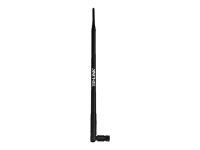 QuickFind: 743875 | Mfr part code: TL-ANT2409CL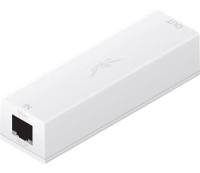 Power converter
External
Outdoor
QuickFind: 748725 | Mfr part code: INS-8023AF-O
Return to top
The Intellinet Indoor Omni-directional antenna 5 Dbi can extend the range of wireless network coverage in any direction. You can attach it to an access point, wireless network adapter or router, making it a ubiquitous choice.
At Ebuyer.com, you will find all of the antennas and accessories you need to boost your wireless coverage. Spend more than £49.99 and your antennas and accessories will be shipped to you free of charge*.
*See our Terms and conditions.