Smart Plugs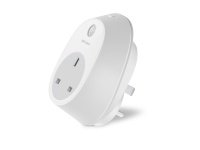 Remote Access
Scheduling
Away Mode
Works with Amazon Alexa
QuickFind: 752701 | Mfr part code: HS100(UK)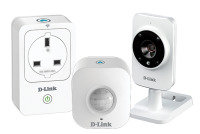 Smart Plug (DSP-W215)
Wi-Fi Motion Sensor (DCH-S150)
Monitor HD (DCS-935L)
£64.73 inc. vat
£65.04
save £0.31
£53.94 ex. vat
£54.20
save £0.26
View Product
QuickFind: 703887 | Mfr part code: DCH-100KT/B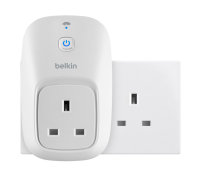 Turn electronic devices on/off from anywhere
Set schedules for lamps, TVs, stereos, and more
Use with free WeMo app
Compatible with Apple devices iOS 5 and higher
QuickFind: 409933 | Mfr part code: F7C027uk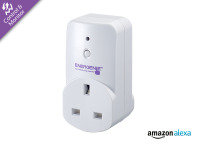 Monitor Adapter Pus
Manages Devices and Controls Consumption
Indoor Use only
Plug and socket: BS 5733 and the relevant clauses of BS 1363
£25.98 inc. vat
£40.94
save £14.96
£21.65 ex. vat
£34.11
save £12.46
View Product
QuickFind: 707179 | Mfr part code: MIHO005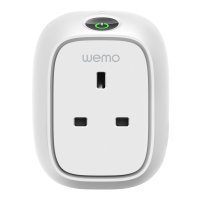 Wi-Fi Connection
Programmable
Monitors Energy Usage
Easy to Set Up & Use
IFTTT Compatible
QuickFind: 722123 | Mfr part code: F7C029UK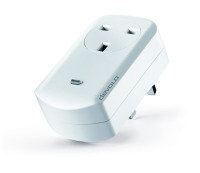 Time-controlled activation and disabling of connected devices...
Measures the power consumption
Intuitive operation via an app for smartphone, tablet and computer...
QuickFind: 743770 | Mfr part code: 9500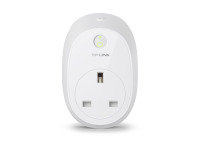 Works with Alexa
Remote Access
Energy Monitoring
Scheduling
Away Mode
QuickFind: 752699 | Mfr part code: HS110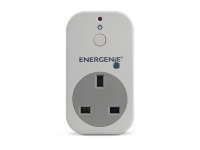 Wireless radio frequency controlled adapter
25 meters range
Control electrical devices
£17.99 inc. vat
£18.48
save £0.49
£14.99 ex. vat
£15.40
save £0.41
View Product
QuickFind: 781049 | Mfr part code: ENER022-S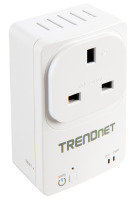 Quick app-based setup
Turn a device on/off from any mobile internet connection
Powerful N300 wireless repeater extends your existing wireless...
QuickFind: 668938 | Mfr part code: THA-101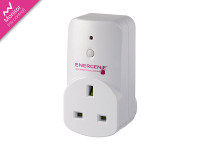 Monitor Adapter
Controls Devices and Appliances
Indoor Use only
Plug adapter housing in UK format to BS1363
Frequency 434.300 MHz
£19.98 inc. vat
£21.48
save £1.50
£16.65 ex. vat
£17.90
save £1.25
View Product
QuickFind: 707178 | Mfr part code: MIHO004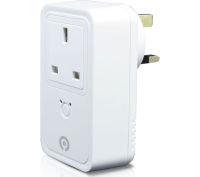 Smart plug
20 m range
Wireless - ZigBee
QuickFind: 726855 | Mfr part code: SWO-SMP1PA-UK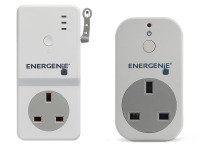 Can be controlled anytime and anywhere
Slave wireless radio frequency
Range up to 25 meters in open space
£94.98 inc. vat
£103.98
save £9.00
£79.15 ex. vat
£86.65
save £7.50
View Product
QuickFind: 781048 | Mfr part code: ENER022-MS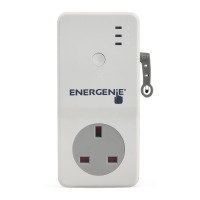 Time delayed control of output power on/off
Auto operation by preset schedule
Supplied with a plug in external temperature sensor
Supports 1 primary and up to 4 secondary users
£89.99 inc. vat
£92.99
save £3.00
£74.99 ex. vat
£77.49
save £2.50
View Product
QuickFind: 781047 | Mfr part code: ENER022-M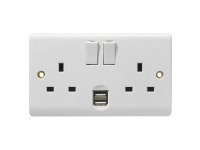 Wall Socket
2 USB charging ports
Suitable for charging devices such as smartphones,
QuickFind: 781051 | Mfr part code: ENER029
Return to top
Save money on your electricity bills with Smart Plugs from Ebuyer.com