Visual
Visual Entertainment
With so many great movies and TV programmes available from streaming networks or as DVDs we are spending more time watching our televisions and computer screens.
Read more...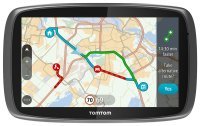 6-inch interactive touchscreen
Free lifetime World Maps
Free lifetime Speed Camera Alerts
Lifetime Live Traffic Updates
Sim Card & Unlimited Data Included
QuickFind: 754873 | Mfr part code: 1FL6.002.56
Lifetime Maps (World)
Lifetime Speed Cameras
Hands-free calling
Updates via Wi-Fi
TomTom Traffic via built-in SIM
QuickFind: 757924 | Mfr part code: 1PL5.002.00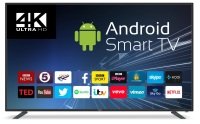 3840 x 2160
Smart TV
200cd/m2 Brightness
Freeview
3x HDMI
QuickFind: 767022 | Mfr part code: C65ANSMT-4K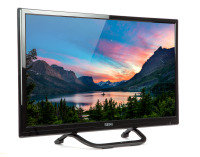 1366 x 768 Resolution
Freeview Tuner
DVD Combi
180cd/m2 Brightness
Wall Mountable
QuickFind: 770990 | Mfr part code: SE24HD02UK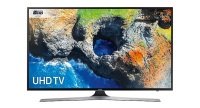 Ultra HD 4K
Smart TV
Freeview
Built in WiFi
3x HDMI 2x USB
£434.48 inc. vat
£459.54
save £25.06
£362.06 ex. vat
£382.95
save £20.89
View Product
QuickFind: 787200 | Mfr part code: UE40MU6100KXXU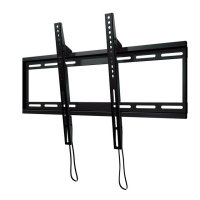 3 fixed tilting positions for ideal viewing angle (-5/-8/-10 degrees)...
Shift TV left and right for easy centring
Quick-release locking system secures TV to wall
Easy installation
QuickFind: 767535 | Mfr part code: QLT25
Full HD
Smart TV
webOS 3.5
HDMI x3
Picture Mastering Engine
£399.99 inc. vat
£449.96
save £49.97
£333.32 ex. vat
£374.96
save £41.64
View Product
QuickFind: 799332 | Mfr part code: 43LJ624V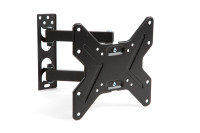 Full tilt & swivel function.
VESA: 200 x 200.
Load Capacity: 25kg
QuickFind: 741891 | Mfr part code: PSW754EBY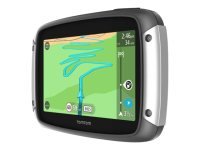 LifeTime Maps & Traffic updates
Traffic updates via smartphone
Voice navigation with expandable memory & fully interactive screen...
Speed cameras & Points of Interest & Lane Guidance
QuickFind: 757997 | Mfr part code: 1GE0.002.00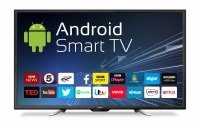 Full HD
Smart TV
Freeview HD
HDMI x2
USB
£319.98 inc. vat
£364.19
save £44.21
£266.65 ex. vat
£303.49
save £36.84
View Product
QuickFind: 767017 | Mfr part code: C50ANSMT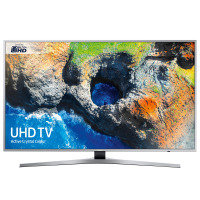 4K Ultra HD
Smart TV
Freeview
Built in WiFi
Silver Finish
£469.29 inc. vat
£515.56
save £46.27
£391.07 ex. vat
£429.63
save £38.56
View Product
QuickFind: 787184 | Mfr part code: UE40MU6400UXXU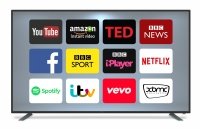 58" LED Panel
3840 x 2160 4K
Smart TV
HDMI x3
250cd/m2 Brightness
QuickFind: 798549 | Mfr part code: G58ANSMT-4K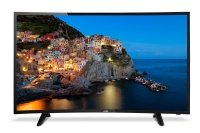 1366 x 768 Resolution
Freeview
USB
HDMI x3
Wall Mountable
£236.99 inc. vat
£251.98
save £14.99
£197.49 ex. vat
£209.98
save £12.49
View Product
QuickFind: 799870 | Mfr part code: C40229T2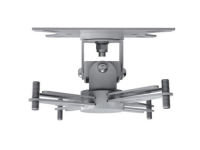 Close Coupled: No Pole
Recommended Use: Projector
Max Load Weight: 10 kg
Service & Support: 2 years warranty
QuickFind: 197167 | Mfr part code: TM-CC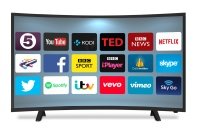 Curved Screen
Smart TV
1366 x 468
250cd/m2 Brightness
HDMI x2
QuickFind: 795382 | Mfr part code: C40229ANSMT
Return to top
And many of us are going a step further by setting up cinema systems in our own homes and watching our media on large screens complete with surround sound.
Televisions at Ebuyer
If you are looking for a large screen for the living room, a TV for a bedroom or even a combination TV / DVD for a student's digs you will find plenty of choice here. Look for large screen HD televisions from Samsung and LG or great value sets from Digihome and Toshiba.
And, once you have your new TV, don't forget to accessorise it. To make sure your TV is the centre of attention we have wall mounts and brackets along with more traditional stands & cabinets.
DVD, Blu-Ray and media streaming
A DVD player or recorder, along with Blu-Ray models, are now more or less essential pieces of kit â€" especially if you are building a home cinema system.
But another device that is appearing in more and more living rooms is the media player. These small boxes, or sticks, allow the user to stream online content onto their TV including thousands of movies and programmes not seen on the mainstream channels.
Projectors
Previously viewed as exclusively for business use more of us are utilising projectors as part of our home entertainment centre. And, with some amazing models at great prices, you will be able to find a projector suitable for your home.
Low prices and quick delivery
Order from Ebuyer today to take advantage of the great deals that we have available on visual technology.