Wireless Access Points
Investing in access points is the best decision you can make when it comes to getting more from your teams and from your IT infrastructure, as it will boost productivity in your office, get new access points today.
Read more...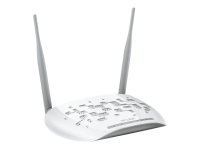 Access Point
Wireless
300 Mbps
2.4 GHz
£24.90 inc. vat
£26.46
save £1.56
£20.75 ex. vat
£22.05
save £1.30
View Product
QuickFind: 263390 | Mfr part code: TL-WA801ND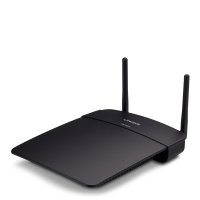 Create a new wireless network in hard to reach areas
Upgrade your network to Wireless-N
4 in 1 product to customize your wireless expansion
£34.98 inc. vat
£40.41
save £5.43
£29.15 ex. vat
£33.67
save £4.52
View Product
QuickFind: 482340 | Mfr part code: WAP300N-UK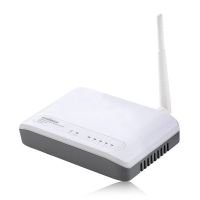 Wireless-N150
5x 10/100 ports
Extender or AP mode
QuickFind: 257251 | Mfr part code: EW-7228APN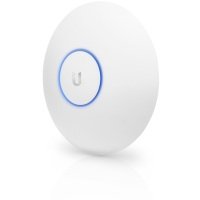 Radio access point
Indoor
External
Wireless
£101.99 inc. vat
£107.85
save £5.86
£84.99 ex. vat
£89.87
save £4.88
View Product
QuickFind: 748727 | Mfr part code: UAP-AC-LR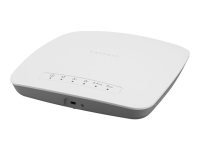 Radio access point
GigE, 802.11ac Wave 2
802.11a/b/g/n/ac Wave 2
Dual Band
QuickFind: 771964 | Mfr part code: WAC510-10000S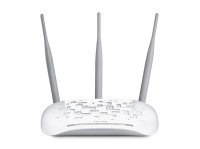 450Mbps wireless transmission rate, brings smooth wireless N...
Supports multiple operating modes: Access Point, Client, Universal/...
QuickFind: 720793 | Mfr part code: TL-WA901ND V4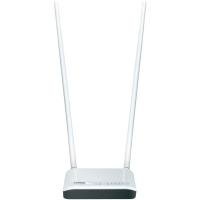 3-in-1 Router, Access Point, and Range Extender
Wi-Fi Protected Setup (WPS) Button: For easy one-click setup
Guest network: Provides connectivity while isolating guests from...
QuickFind: 722829 | Mfr part code: BR-6428NC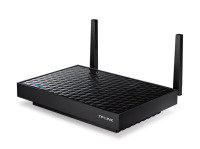 Lightning-Fast AC1200 Dual Band Wi-Fi
Gigabit-Class Wired Performance
800 MHz Dual Core Processor for More Devices and Applications...
Easy Setup and Use
£56.60 inc. vat
£80.18
save £23.58
£47.16 ex. vat
£66.81
save £19.65
View Product
QuickFind: 748436 | Mfr part code: AP300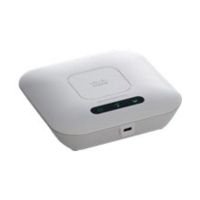 Networking Product Advice:
01430 433 671 or Solutions@Ebuyer.com
PoE Access Point
Compact Design
300 Mbps
QuickFind: 367421 | Mfr part code: WAP121-E-K9-G5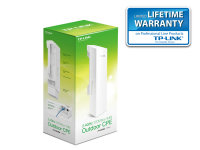 Built-in 9dBi 2x2 dual-polarized directional MIMO antenna
Adjustable transmission power from 0 to 27dBm/500mw
QuickFind: 668676 | Mfr part code: CPE210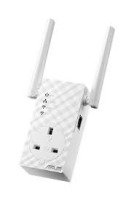 Faster Wi-Fi that Goes Further
One-Touch Setup for Worry-Free Connectivity
3-in-1 Repeater, Access Point and Media Bridge Modes
AC Pass-Through
QuickFind: 770430 | Mfr part code: RP-AC53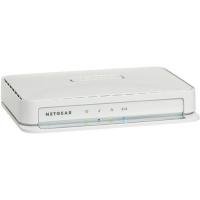 15x the speed
10x the coverage
802.11n performance at 802.11g price
QuickFind: 521845 | Mfr part code: WN203-100UKS
Superior performance (1.2Gbps) at an affordable price point
Dual Band 802.11ac concurrent operation with backward compatibility...
QuickFind: 765792 | Mfr part code: WAC104-100UKS

Product Type: Licence ( upgrade licence )
Licence Qty: 10 access points
QuickFind: 227194 | Mfr part code: WC7510L-10000S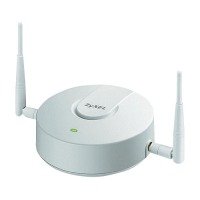 Wireless-N 802.11n connectivity for increased network capacity...
Discreet smoke-alarm form factor and plenum-rated housing
QuickFind: 503781 | Mfr part code: NWA5121-N-EU0101F
Return to top
Like the Edimax Wireless-N300 range extender, which lets you manage wireless client stations across wired and wireless access nodes and is a real bargain.
Or alternatively look at the Netgear WG602 Wireless-G access point when considering all the options available to you. It is an incredibly popular product.
The Buffalo Wireless-N300 access point is the ideal network solution for homes or small offices. Whether you want to stream HD films, email from multiple PCs or download music, this solution can help you.
At Ebuyer.com we have several access points available from a number of world-class brands. Check out our delivery options to find a suitable time to receive your access points. Spend more than £50 and we will deliver your products free of charge*.
*See our Terms and conditions.