Networking
Networking with Ebuyer.com
In the high-tech world where we live and work, establishing a computer network for your business is an excellent way to ensure that your data, documents and intellectual property are properly managed and securely stored.
Read more...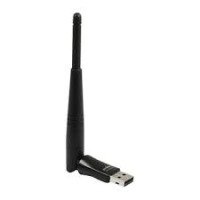 Extends wireless coverage for 4 times*
Includes multi-language EZmax setup wizard
Supports 64/128-bit WEP, WPA , WPA2, WPS and IEEE802.1x encryption...
QuickFind: 722844 | Mfr part code: EW-7612UANV2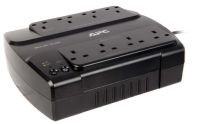 For UPS advice email SOLUTIONS@EBUYER.COM
Output Power Capacity: 405 Watts / 700 VA
Dataline Surge Protection
Automatic self-test
£ 82.23 inc. vat
£93.65
save £11.42
£68.52 ex. vat
£78.04
save £9.52
View Product
QuickFind: 196268 | Mfr part code: BE700G-UK
Gigabit POE Smart Switch
8-Port
with 2 Gigabit Fiber SFP
QuickFind: 662014 | Mfr part code: GS110TP-200EUS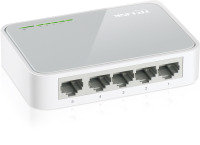 Networking Product Advice: 01430 433 671 or Solutions@Ebuyer.com...
Switch
5 Ports
Desktop
QuickFind: 259797 | Mfr part code: TL-SF1005D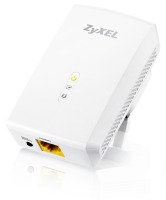 Single push-and-secure button for simple, fast security setup...
Compliant with IEEE 1901 and HomePlug AV technology
QuickFind: 662824 | Mfr part code: PLA5206-GB0101F
Superior performance (1.2Gbps) at an affordable price point
Dual Band 802.11ac concurrent operation with backward compatibility...
QuickFind: 765792 | Mfr part code: WAC104-100UKS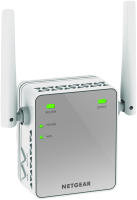 WiFi up to 300Mbps
External antennas for better performance
Wall-plug design
Works with any WiFi router
£ 14.99 inc. vat
£20.99
save £6.00
£12.49 ex. vat
£17.49
save £5.00
View Product
QuickFind: 671887 | Mfr part code: EX2700-100UKS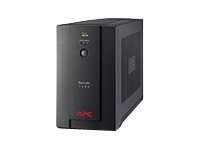 Input Voltage: AC 230 V
Output Voltage: AC 230 V ( 50/ 60 Hz )
Power Capacity: 700 Watt / 1400 VA
Output Connector(s): 6 x power IEC 320 EN 60320 C14 (UPS and surge)...
QuickFind: 704438 | Mfr part code: BX1400UI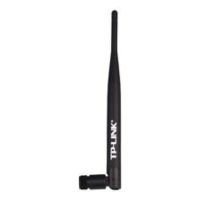 QuickFind: 262936 | Mfr part code: TL-ANT2408CL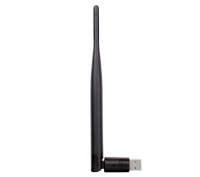 IEEE 802.11n
IEEE 802.11g
IEEE 802.11b
USB 2.0
QuickFind: 506950 | Mfr part code: DWA-127
SOHO Ethernet Switch
5-port Gigabit Switch
High-performance metal case
LED on each port
QuickFind: 704833 | Mfr part code: GS305-100UKS

USB Adapter
300 Mbps
Easy Set Up
SoftAP Mode
QuickFind: 386280 | Mfr part code: TL-WN823N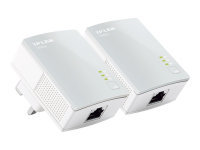 Starter Kit
Bridge
HomePlug AV (HPAV)
Wall-pluggable (pack of 2)
QuickFind: 780283 | Mfr part code: TL-PA4010KIT V1.20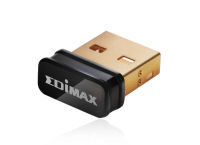 Compatible with Raspberry Pi
USB Adapter
Hi-Speed USB
150 Mbps
£ 5.63 inc. vat
£6.04
save £0.41
£4.69 ex. vat
£5.03
save £0.34
View Product
QuickFind: 220220 | Mfr part code: EW-7811UN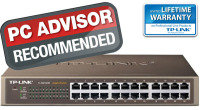 Rack-mountable: 1U
Subtype: Gigabit Ethernet
Ports: 24 x 10/100/1000
Plug and Play design
£ 68.02 inc. vat
£72.89
save £4.87
£56.68 ex. vat
£60.74
save £4.06
View Product
QuickFind: 263573 | Mfr part code: TL-SG1024D
Return to top
Creating an effective network for your business
The server is at the heart of any business network and here at Ebuyer you will find plenty of choice. We have a full selection of tower servers along with rack mounted models and all the cabinets you need to house your server. And, larger enterprises that have a lack of space, may like to consider one of the blade servers that we have available.
Cabling, switches and more
If the server is the heart of any network the cabling is equally as important. Ensure your data is transferred swiftly and safely using the high quality cabling available at Ebuyer.com.
And, for efficient operation, you will need accessories such as KVM switches and network switches, while routers are an essential component of networking.
Network Attached Storage
For storing your data you will need reliable and large capacity Network Attached Storage (NAS). At Ebuyer we have NAS drives in different form factors and with various spindle speeds with capacities of up to 4 terabytes.
Security and peace of mind
For any business network security and keeping important data safe should be a huge priority. Check out our range of firewall appliances from reliable manufacturers such as Cisco to ensure your network is protected. And, for added peace of mind, protect your hardware with our range of extended business warranties to ensure your network is always performing to its optimal level.
Uninterrupted Power Supply
To complete your business network you will need a reliable Uninterrupted Power Supply (UPS). UPS backs up your power input and acts as an emergency source should failure occur.
Ordering from Ebuyer
We have great deals every day on our networking products. Find what you need, order today and we can deliver tomorrow (terms and conditions apply).