Cable Routers
Cable Routers from Ebuyer.com
If you have a subscription to services such as Virgin or BT you will need a cable router to ensure you can take full advantage of the internet. With a router you will be able to stream media including the latest movies, download a library of music or surf the web and play the latest games online.
Read more...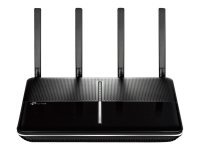 Wireless router
DSL modem
4-port switch
GigE
802.11a/b/g/n/ac
QuickFind: 782409 | Mfr part code: ARCHER VR2800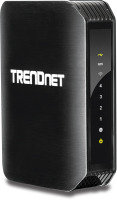 Pre-encrypted for your security
Convenient USB share port
Create an isolated guest network on each band
All Gigabit wired ports
QuickFind: 632812 | Mfr part code: TEW-752DRU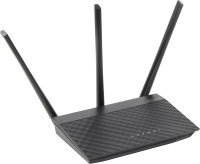 High-speed performance
Smart control with ASUSWRT
Robust external antenna
High Power Design
QuickFind: 770432 | Mfr part code: RT-AC53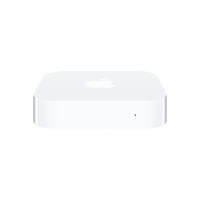 Easy Wi-Fi setup using iPhone, iPad or Mac
Simultaneous dual-band 802.11n
Stream music with AirPlay
Print wirelessly from any room
QuickFind: 389075 | Mfr part code: MC414B/A
Simultaneous Dual-Band N (2.4 & 5 GHz)
Fast Ethernet 4-port switch
Fast speed up to 300 + 300 Mbps
Additional antenna for extended coverage
QuickFind: 368777 | Mfr part code: E2500-UK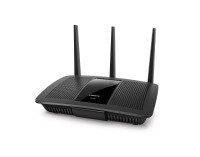 Multi-User MIMO technology allows multiple users to access multiple...
devices on your network without lag or buffering
USB 3.0 port to connect external storage devices or printers and share...
QuickFind: 739364 | Mfr part code: EA7500-UK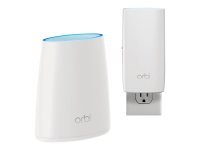 Wireless router
3-port switch
GigE
802.11a/b/g/n/ac
Tri-Band
QuickFind: 788457 | Mfr part code: RBK30-100UKS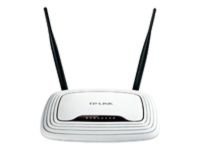 Wireless Router
4 Ports
Desktop
£18.96 inc. vat
£19.97
save £1.01
£15.80 ex. vat
£16.64
save £0.84
View Product
QuickFind: 259796 | Mfr part code: TL-WR841N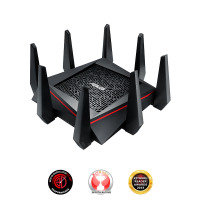 Ultra-fast 802.11ac Wi-Fi router with a combined tri-band data rate of...
AiProtection with Trend Micro with triple-strength total network...
QuickFind: 732416 | Mfr part code: RT-AC5300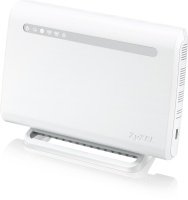 MU-MIMO provide 2x WiFi performance capacity
OneConnect app manages your home network easily
Usage monitor keeps an eye on home network usage
eaZy123 guides you to setup network quick and easy
QuickFind: 746990 | Mfr part code: NBG6815-EU0101F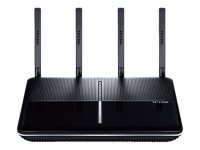 Making Incredible Speed a Reality
NitroQAM and 4-Stream for Maximum Wi-Fi Speed
Coverage for Your Entire Home
Extraordinary Home Entertainment
QuickFind: 752913 | Mfr part code: ARCHER C3150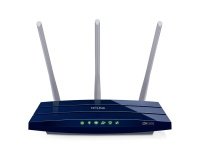 The Advanced 802.11ac Wi-Fi gets your home network revolutionized...
Three high gain external antennas provide strong Wi-Fi signals...
QuickFind: 754379 | Mfr part code: ARCHER C58
Wireless router
6-port switch
GigE, WiGig
802.11a/b/g/n/ac, 802.11ad (WiGig)
QuickFind: 764919 | Mfr part code: R9000-100EUS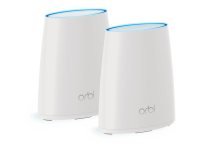 Wireless router
3-port switch
GigE
802.11a/b/g/n/ac
Tri-Band
QuickFind: 788456 | Mfr part code: RBK40-100UKS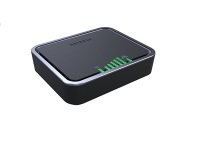 QuickFind: 794299 | Mfr part code: LB2120-100EUS
Return to top
Obviously then a good router is essential as most homes will have multiple devices and with several people wanting to log on at any one time.
Laptops, tablets, smartphones and even the TV can all be used to access the net and a good quality router can make all the difference and prevent those frustrating breaks in service that results from a weak signal or unreliable router.
Finding the best router
You will discover a huge range of cable routers here at Ebuyer.com. Netgear are justly renowned for their networking solutions and whether you are a business or a home owner Netgear will have a router that is ideal for you.
But there are a host of other manufacturers delivering high quality tech including Asus and Linksys amongst many others and you will find them all right here at Ebuyer.
Advice always available
Setting up a network at home or at the office can be a daunting task for many of us but we are here to help. If you need any advice in deciding which solution is best for you call 0871 528 5071 or email solutions@ebuyer.com and we'll be happy to help.
Daily deals and low prices
You already know that Ebuyer stocks a huge range of routers and other networking products but did you also know that our prices are the most competitive on the net. Checkout the tech that we have available and take advantage of low prices by ordering your new device today.