Fibre VDSL Routers
Fibre VDSL from Ebuyer.com
More and more of us access the internet on several different devices including smartphones, tablets and laptops. And we all want a fast and secure connection so we can stream our media and use online games and apps without the signal or speed dropping.
Read

more

less

...
Central to obtaining a strong and high speed signal is the router that we choose to use. Most of us will have either an ASDL or cable router. However there is a third and faster alternative.
The VDSL alternative
Very high bit-rate DSL (VDSL) connections provide ultra-fast speeds and is ideal for power home users and businesses. Able to support multiple protocols, devices and with added security these routers deliver an amazingly powerful performance.
Faultless streaming will enable you to fully enjoy online movies, gaming and complex applications. Access the net with multiple devices without any drop in connectivity or speed.
Is fibre VDSL right for you
If you have any questions about VDSL or on setting up a network we are here to help. Call 0871 528 5071 or email solutions@ebuyer.com if you need any advice on finding the best networking solution.
The best tech and the lowest prices
You can count on Ebuyer to source the best products available and to deliver the best possible prices. Look through the range of routers and networking components, order today and we can deliver straight to your door tomorrow (terms and conditions apply).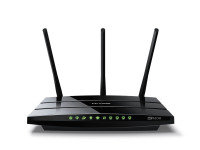 Superfast Wi-Fi - Up to 1.2Gbps
Superfast VDSL Broadband
Versatile Backup Connectivity
Blazing Fast Wired Performance
QuickFind: 764324 | Mfr part code: ARCHER VR400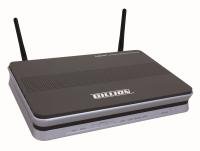 Dual-WAN ports
Gigabit WAN and LAN
Two USB ports for NAS
QuickFind: 522978 | Mfr part code: BiPAC 6300NX
Beamforming Technology – Improves wireless range and performance on...
Versatile Connectivity
Superfast Wi-Fi
£122.99 inc. vat
£130.98
save £7.99
£102.49 ex. vat
£109.15
save £6.66
View product
QuickFind: 718789 | Mfr part code: ARCHER VR900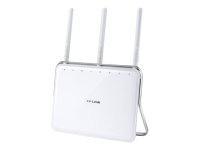 Superfast Wi-Fi speed up to 300Mbps on 2.4GHz and 433Mbps on 5GHz...
3 dual band detachable antennas
The beamforming technology improves wifi range and performance on...
£76.98 inc. vat
£80.98
save £4.00
£64.15 ex. vat
£67.48
save £3.33
View product
QuickFind: 725299 | Mfr part code: ARCHER VR200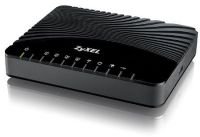 Gateway
2.4 GHz
Black
RF Network Standard : IEEE 802.11b/g/n
1 x USB 2.0
QuickFind: 468968 | Mfr part code: VMG1312-B10A-GB01V1F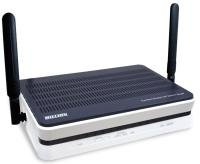 Fibre (FTTC/FTTP/FTTH) ready with high WAN throughput
Triple-WAN ports for 3G/4G LTE, ADSL2+, Fibre Broadband connectivity...
QuickFind: 480720 | Mfr part code: BiPAC 7800DXL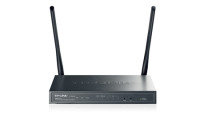 Supports wireless N speed and gigabit wired speeds on all ports...
1 Gigabit WAN port, 3 Gigabit LAN ports and 1 Gigabit WAN/LAN port...
QuickFind: 513856 | Mfr part code: TL-ER604W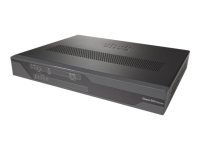 01430 433 671 or Solutions@Ebuyer.com
High performance for broadband access in small offices and small...
Collaborative services with secure analog, digital voice, and data...
QuickFind: 625842 | Mfr part code: C887VA-K9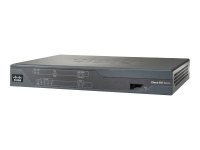 Device Type: Router - DSL modem - 4-port switch (integrated)
Enclosure Type: Desktop
Digital Signaling Protocol: ADSL2, ADSL2+, VDSL2
Data Link Protocol: Ethernet, Fast Ethernet
QuickFind: 641739 | Mfr part code: C887VAM-K9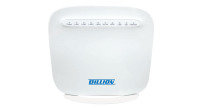 Supports VDSL2 and ADSL2+
3-port 10/100Mbps switch and 1-port Gigabit switch
Optimal Wireless Speeds and Coverage
QuickFind: 661818 | Mfr part code: BiPAC 8800NL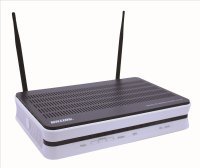 Wireless-N 300Mbps, Gigabit Ethernet, 3G/4G LTE, and NAS (Network...
ADSL2+ router supports superfast fibre connections via dual-WAN...
QuickFind: 724661 | Mfr part code: BiPAC 7800NXL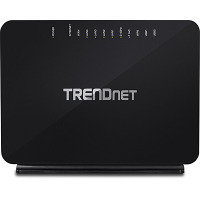 Combination high performance modem and wireless router
Compatible with VDSL2/ADSL2+ ISP networks
VDSL2: downstream throughput of up to 200 Mbps
Wireless AC750: 433 Mbps AC + 300 Mbps N bands
QuickFind: 761604 | Mfr part code: TEW-816DRM