Computer Keyboards & Mice
Keyboard and Mice
Even in this new age of touchscreen technology the keyboard and mouse are still essential accessories for any computer user. But choosing the right ones can be tricky as there are so many different types and styles to choose from with hundreds of keyboards and mice available here on Ebuyer.com.
Read more...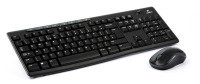 Advanced 2.4 GHz wireless
Carry-around mouse
Full-size, spill-resistant keyboard
Extended battery life
£ 19.96 inc. vat
£21.99
save £2.03
£16.63 ex. vat
£18.32
save £1.69
View Product
QuickFind: 521890 | Mfr part code: 920-004523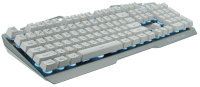 19 anti-ghost keys, for accurate gaming
7 colour back lit keys, brightness & colour adjustable
Solid aircraft grade Aluminium
Multi-function FN key combinations
QuickFind: 714487 | Mfr part code: EBIY9500P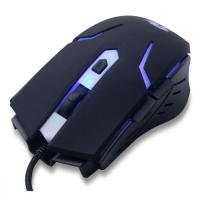 Dominate the game in comfort
Adjustable Sensitivity
Professional anti-sweat skin
LED Colour lights
QuickFind: 776266 | Mfr part code: MSPOWGM002V2

Black Wired USB Multimedia Keyboard - UK Layout
Black Wired USB Optical Scroll Mouse
No Retail Packaging
£ 17.44 inc. vat
£24.26
save £6.82
£14.53 ex. vat
£20.21
save £5.68
View Product
QuickFind: 755212 | Mfr part code: 3J2-00002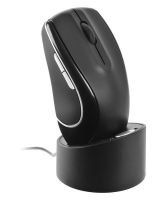 Wireless USB 2.4Ghz for 10 Metre wireless range
Includes USB charging dock
Intelligent power saving mode
5 button mouse with scroll wheel
back/forward browsing buttons on side of mouse
QuickFind: 276183 | Mfr part code: SM-503CAG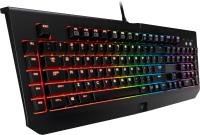 Razer Mechanical Switch
16.8 Million Colour Options
Razer Synapse Enabled
Great Durability
10 Key Rollover
£ 109.96 inc. vat
£154.98
save £45.02
£91.63 ex. vat
£129.15
save £37.52
View Product
QuickFind: 671513 | Mfr part code: RZ03-01220300-R3W1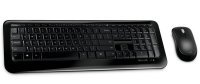 Reliable Wireless Connection
Advanced Encryption Standard 128-bit encryption
Windows shortcut keys
Designed for comfort - in either hand
£ 27.53 inc. vat
£41.02
save £13.49
£22.94 ex. vat
£34.18
save £11.24
View Product
QuickFind: 726489 | Mfr part code: PY9-00019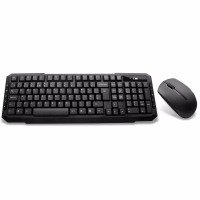 Ergonomic design
USB Nano Receiver Included
Enhanced Multimedia Keys
Fantastic Longevity
Plug and Play
QuickFind: 760871 | Mfr part code: KBMS-BUILDERW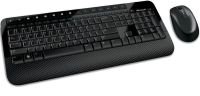 Wireless 2.4Ghz for enhanced wireless range
Features Advanced Encryption Standard (AES) tech
Full size UK keyboard with numberpad/arrow keys
Full size wireless mouse with Bluetrack technology
Bluetrack mouse works on virtually any surface
£ 33.47 inc. vat
£36.14
save £2.67
£27.89 ex. vat
£30.11
save £2.22
View Product
QuickFind: 269152 | Mfr part code: M7J-00020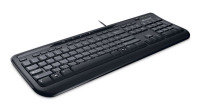 Quiet, responsive, thin-profile keys.
With one button, you can quickly open the Calculator
Spill-Resistant Design
Media Hotkeys
QuickFind: 160332 | Mfr part code: ANB-00006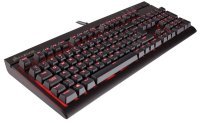 USB Pass-Through Port
Fully programmable
Gaming Grade Circuitry 100% Anti-Ghosting
Dimensions LxWxH 448x170x40 mm
£ 69.99 inc. vat
£91.98
save £21.99
£58.32 ex. vat
£76.65
save £18.33
View Product
QuickFind: 716469 | Mfr part code: CH-9000088-UK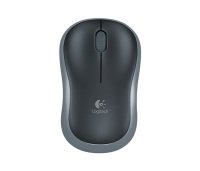 Plug-and-play wireless connectivity
Logitech Advanced 2.4 GHz wireless connectivity
Plug-and-forget nano receiver
Comfy, contoured shape
QuickFind: 270667 | Mfr part code: 910-002235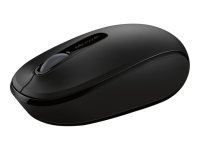 Scroll wheel
Comfort and portability
Plug-and-go nano transceiver
Comfortable in either hand
£ 10.31 inc. vat
£11.49
save £1.18
£8.59 ex. vat
£9.57
save £0.98
View Product
QuickFind: 718479 | Mfr part code: U7Z-00003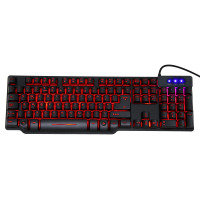 High quality film switch
Ergonomic outer design
7 colours high-backlight luxury gaming keyboard
Quickly control each function on the keyboard
Win-Lock Key to disable Windows Key
£ 14.79 inc. vat
£19.98
save £5.19
£12.32 ex. vat
£16.65
save £4.33
View Product
QuickFind: 774981 | Mfr part code: KBPOWMECH1
USB connection
Tactile feedback technology for comfortable typing
105-key layout with Euro symbol for international compatibility...
Compatible with PC and Mac
QuickFind: 58836 | Mfr part code: 1500109
Return to top
Choosing Your Keyboard and Mouse
Wired Or Not?
The first decision you need to make is will you choose wireless or wired? There are pros and cons to each. Wireless keyboards and mice are probably a touch more expensive than wired varieties but are more versatile and you won't have wires snaking all over your desk. On the other hand wired keyboards don't need batteries.
A Question Of Style
Computer keyboards and mice have evolved so much in recent years with stylish designs and different colours to suit everyone. But apart from the aesthetics the user friendliness of the devices have improved beyond all recognition. And these ergonomically designed devices are comfortable to use all day long.
Gaming
If you are into gaming you may also want to consider keyboards and mice specifically designed for this purpose. A gaming mouse will often include extra keys or buttons and its build will be more ergonomic, enabling you to easily control the game software. A gaming keyboard will have macro buttons, cool backlighting and extra functions for successful gaming.
Keyboard and Mouse Desk Sets
To make it easy to coordinate the look of your system manufacturers such as Microsoft produce keyboard and mouse desk sets. These paired accessories are an easy way to bring about a whole new look to your PC.
Choose From The Leading Brands
There are so many top quality keyboards and mice available here on Ebuyer from all the leading manufacturers. You can choose your new accessories from top names like Logitech, Hewlett Packard and Trust amongst many more.
Great Value At Ebuyer
Whether you are looking for a new keyboard for your desktop PC or a mouse for a laptop computer you will find great deals and low prices here at Ebuyer.com.
Buyers Guides
Need more information before making your decision on which mouse or keyboard is best for you? Check out our Buyers Guides for all you need to know.