Laptop Accessories
Laptop Accessories
We have a wide variety of laptop accessories available here at Ebuyer including essential items such as batteries and chargers along with extras such as docking stations, cooling stands and locks.
Read more...
QuickFind: 773512 | Mfr part code: 450-18920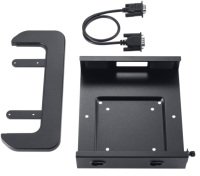 For MFF PCs:
OptiPlex 3040 + 3046 + 3050
OptiPlex 5050
OptiPlex 7040 + 7050
QuickFind: 747613 | Mfr part code: 482-BBBP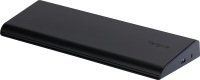 Supports up to 2 external screens
Up to 2048 x 1152 resolution
Dual video ports (DVI-I and HDMI)
6 x USB Ports
Built in power 90W
QuickFind: 756344 | Mfr part code: ACP71EUZA-65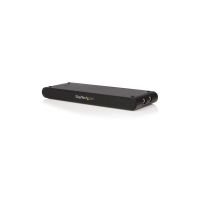 4 in 1 Laptop docking station
Universal USB Laptop Docking Station
Supports resolutions up to 1600x1200
VGA, Ethernet, dual audio + 4 x USB 2.0
QuickFind: 202369 | Mfr part code: USBVGADOCK2

4 USB 3.0 ports (1 Charging port)
1 RJ-45 (network) jack
2 DisplayPort 1.1a (1.2 capable)
1 VGA port
For HP EliteBooks
QuickFind: 581570 | Mfr part code: D9Y32AA#ABU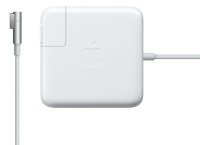 Genuine Apple Product
L Style Magsafe Plug
85W for your Macbook Pro 15 and 17 inch (2010 - 2012)
Full compatibility within description
QuickFind: 639336 | Mfr part code: MC556B/C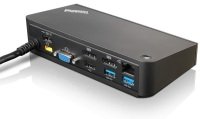 ThinkPad X1 Tablet, X1 Carbon, X1 Yoga
ThinkPad Yoga 14, 260 and 460
ThinkPad P40 Yoga
USB 3.0 ports
VGA + DisplayPorts
QuickFind: 742723 | Mfr part code: 40A40090UK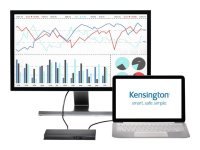 USB-C connectivity
Supports up to 2 external monitors
4K Ultra HD (single monitor)
Plug & Play
QuickFind: 748239 | Mfr part code: K38231WW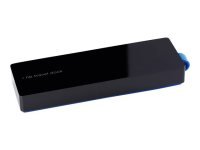 Compact travel sized dock
Driven and powered by USB
Pocket-sized portability
VGA + HDMI Ports
2 x USB + RJ-45 Ports
QuickFind: 748263 | Mfr part code: T0K29AA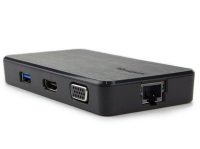 Monitors & Projectors effortlessly
Converts USB port to HDMI...
...VGA & Gigabit Ethernet
QuickFind: 764596 | Mfr part code: ACA928EUZ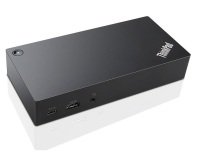 UHD display (4k@30Hz)
or 2 x Full HD displays (1080p)
60W of continuous power
Charge mobile devices
QuickFind: 799050 | Mfr part code: 40A90090UK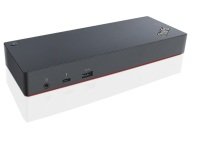 135W slim tip AC adapter
4K video performance
lightning-fast data transfer
UHD video experience
QuickFind: 799066 | Mfr part code: 40AC0135UK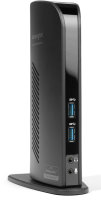 Ultrabooks or MacBook to turn 1 USB port into 6
Quick USB connection for hassle-free setup
High-speed data transfer of up to 5 Gbps
Dual 1080p HD video
QuickFind: 406801 | Mfr part code: K33972EU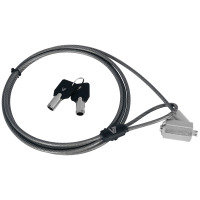 2 meter, cut-resistant, galvanized steel cable with vinyl jacket...
Easy locking push button with 45 degree angled lock head
Comes with three spacers for a perfect fit
QuickFind: 646857 | Mfr part code: SLK4000-13EB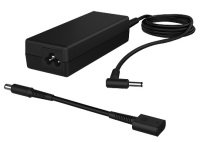 Works with most HP Laptops
Smart-pin technology
Right angled (90°) 4.5mm connector
QuickFind: 701467 | Mfr part code: H6Y90AA#ABU
Return to top
Laptop batteries
On many machines the battery will need replacing before you want to buy a new laptop. Fortunately it is easy to find new batteries and here at Ebuyer we have laptop batteries for all the leading brands including Apple Hewlett Packard and many more.
Laptop Chargers
Having the battery on your laptop die whilst working on a train or in a coffee shop for example is annoying to say the least. Especially when you have forgotten to pack your charger. So it's a good policy to have a spare laptop charger and to keep it permanently in your bag. We stock a range of chargers from all the leading brands and also have adapters that can be used with most laptops.
Laptop Docking Stations
A docking station is a useful piece of kit that allows multiple devices to be connected to the laptop. Apart from a mouse, printer and other peripherals a docking station also allows a large screen monitor or keyboard to be plugged in as well. You can check out the our full range of laptop docking stations here.
Laptop Protection
When you have bought your laptop, you will want to keep it safe from theft and at Ebuyer.com you'll find a selection of laptop protection devices. Cable locks are a valuable accessory and most are universal, meaning they will fit most laptops, desktop PCs, monitors and projectors with a built-in lock slot.
You could also try a combination lock. Attached to a cable, this will give you total protection and reassurance, plus a number of possible combinations.
Stop people looking over your shoulder with a privacy filter for your laptop screen. Perfect for open plan offices, high-traffic areas, or simply when data needs to be kept private, a filter darkens the on-screen information when viewed from the side. They can often be left in place and will also protect your screen from scratches.
Stands And Cooling Stands
We have a wide choice of laptop stands to fit a variety of branded models. Many of the stands also have cooling capabilities. These stands help you keep your desk clutter free and you can often connect multiple devices thanks to simple cable management channels at the back of the stand.
Our range of laptop accessories includes devices that are compatible with top brands like Toshiba, Dell and Acer. Plus, with our low prices and excellent range of delivery options, you can be sure to get the laptop and PC accessories you require right when you need them.
If you are looking for accessories for your tablet PC
click here
.