Peripherals
Computer Peripherals
To get the best out of our computers we need to attach peripherals such as printers, speakers and all the other devices we use on a daily basis. And here at Ebuyer.com, we offer a fabulous range of computer peripherals and accessories from all the top-name brands and at very affordable prices.
Read more...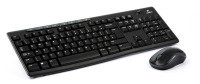 Advanced 2.4 GHz wireless
Carry-around mouse
Full-size, spill-resistant keyboard
Extended battery life
£ 19.56 inc. vat
£21.99
save £2.43
£16.30 ex. vat
£18.32
save £2.02
View Product
QuickFind: 521890 | Mfr part code: 920-004523

Comfortable,quiet typing
Sleek yet sturdy,spill-resistant design
High-definition optical mouse
Plug-and-play USB connections
Easy-to-read key
QuickFind: 222455 | Mfr part code: 920-002552
800 dpi optical precision
Comfortable, ambidextrous design
Left-handed or right, you can work comfortably all day long with this...
QuickFind: 544982 | Mfr part code: 910-003357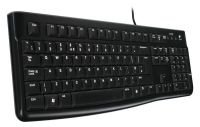 Virtually silent,low-profile keys
Industry standard layout with full-size F-keys and number pad...
Sleek, thin profile keyboard with a spill-resistant design
QuickFind: 226805 | Mfr part code: 920-002524
Advanced Encryption Standard (AES) 128-bit encryption
Quiet-touch keys
Easy,reliable plug-and-play transceiver
Easy-access hot keys
£ 32.99 inc. vat
£38.54
save £5.55
£27.49 ex. vat
£32.11
save £4.62
View Product
QuickFind: 725626 | Mfr part code: PT3-00006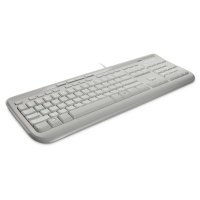 Four hot keys let you control the most-used media activities...
Quiet, responsive, thin-profile keys.
With the touch of the button, you can quickly access the Calculator....
QuickFind: 160331 | Mfr part code: ANB-00026

Bundle includes:
Black Wired USB Multimedia Keyboard - UK Layout
Black Wired USB Optical Scroll Mouse
QuickFind: 160333 | Mfr part code: APB-00006
Full-size UK Keyboard with Windows shortcut keys
Bundled 3-button optical sculptured 3-button mouse
QuickFind: 761649 | Mfr part code: KM9014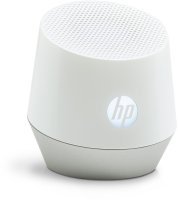 Plug, play and enjoy
Small portable speaker
Connect to any device with a 3.5mm audio output
Lithium ion battery that lasts up to 12 hours
2 year warranty
QuickFind: 802728 | Mfr part code: W-H5M96AA#A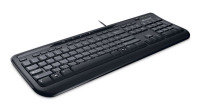 Quiet, responsive, thin-profile keys.
With one button, you can quickly open the Calculator
Spill-Resistant Design
Media Hotkeys
QuickFind: 160332 | Mfr part code: ANB-00006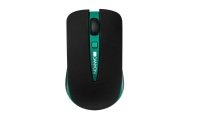 Wireless Technology
Adjustable resolution
Automatic power saving
Soft touch surface
QuickFind: 799142 | Mfr part code: CNS-CMSW6G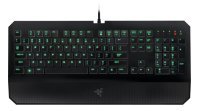 Fully programmable slim chiclet key caps
10 Key Rollover in gaming mode
Razer Synapse Enabled
Anti-ghosting capability for up to 10 simultaneous key presses...
£ 52.98 inc. vat
£69.98
save £17.00
£44.15 ex. vat
£58.31
save £14.16
View Product
QuickFind: 437150 | Mfr part code: RZ03-00800400-R3W1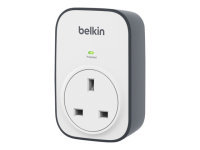 Portable elegant design ideal for protecting one electronic device at...
Extend the Life of Your Electronics
Colored indicator lights alert you to protection status
£ 7.29 inc. vat
£9.18
save £1.89
£6.07 ex. vat
£7.65
save £1.58
View Product
QuickFind: 663066 | Mfr part code: BSV102AF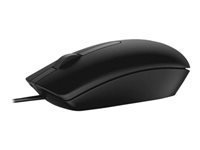 Wired USB
Optical
1000 dpi
1.8 m Cable Length
QuickFind: 734170 | Mfr part code: 570-AAIS
Long lasting, non skid construction
Reduces wear and tear on the mouse
Smooth material for easy gliding
Non-slip base
Rubber sponge backing
£ 0.99 inc. vat
£1.08
save £0.09
£0.82 ex. vat
£0.90
save £0.08
View Product
QuickFind: 363353 | Mfr part code: 29701
Return to top
Keyboards and mice
Of course the most important accessories for any computer is the keyboard and mouse. There are so many different variations available now including ergonomic designs that provide great comfort even whilst working over extended periods.
But when it comes to keyboards and mice there are so many other options available with both wired and wireless types for both general users and gamers. You may also wish to look at the range of mouse mats and gaming surfaces to protect your desk and allow greater control over your mouse.
Printers
Most of us will need a printer attached to our PC. Whether it's for work, study or leisure we tend to print off masses of stuff. So a good quality inkjet or, for heavier users, a laser printer will be ideal. Or you may well decide to choose a multi-function machine that allows you to print photos and includes an integrated scanner and photocopier.
More computer peripherals
Speakers, headphones and headsets are all useful peripherals that will ensure you enjoy the best sound quality possible no matter if you're using the machine for business, entertainment or gaming purposes. And, as with all the product ranges here on Ebuyer, you will find a wide choice of designs and specifications and all at low prices.
And if you want to make internet calls to keep in touch with friends and loved ones, then combining your sound system with a high-quality webcam is just what you need.
The range of peripherals available here on Ebuyer.com also includes cables and tools to keep your machine running smoothly. For example, you may want to consider getting a different power supply or a surge protector.
Buy from Ebuyer.com
We have great deals every day on computer peripherals so why not browse through the full range? You are sure to find exactly what you are looking for. Order today before 11pm and we can deliver tomorrow (terms and conditions apply).