Headsets & Gaming Headsets
Headsets and Gaming Headsets from Ebuyer.com
For Skype, gaming and internet telephony a good quality headset is essential. Similar to a headphone, the headset incorporates a microphone and here at Ebuyer we have a huge selection to choose from.
Read more...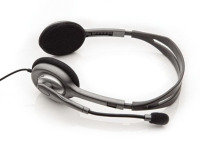 Noise-cancelling microphone
Full stereo sound
Microphone with flexible,rotating boom
Adjustable headband
3.5 mm plugs
£ 11.99 inc. vat
£16.71
save £4.72
£9.99 ex. vat
£13.92
save £3.93
View Product
QuickFind: 222456 | Mfr part code: 981-000271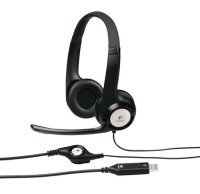 Plush, padded headband and earcups provide optimum comfort
Digitally enhanced audio ensures premium sound quality
Rotating, noise cancelling microphone
QuickFind: 273950 | Mfr part code: 981-000406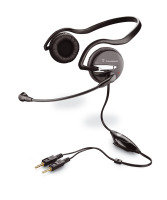 Behind-the-head design ensures a comfortable discrete solution...
Full-range stereo intensifies audio experience
Inline volume and mute provide convenient access and control
QuickFind: 244988 | Mfr part code: 37855-01
Extremely lightweight and comfortable
Digital Signal Processing kills echo
24-bit Hi-Fi stereo sound
Noise-canceling microphone
Comfortable foam ear pads
QuickFind: 366457 | Mfr part code: 87329-05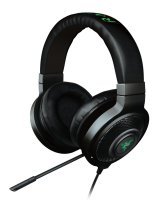 7.1 Quality Surround Sound
Digital Microphones
Razer Synapse enabled
Chroma lighting with 16.8 Million Colours
Comfortable Ear Cup Design
£ 59.98 inc. vat
£74.96
save £14.98
£49.98 ex. vat
£62.46
save £12.48
View Product
QuickFind: 671511 | Mfr part code: RZ04-01250100-R3M1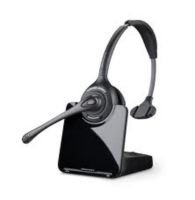 Hands-free mobility to enable easier multitasking
Wireless range of up to 120 metre
Volume & mute audio controls at your fingertips
Adaptive power system delivers longer talk & standby times
QuickFind: 282260 | Mfr part code: 84691-02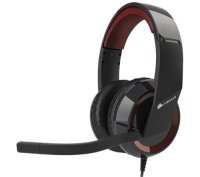 40 mm Neodymium For Excellent Sound
Noise Cancelling Microphone
Padded Cushions & Headband For Comfort
PC, Mac, PlayStation 4 and most mobile devices Compatible
QuickFind: 660957 | Mfr part code: CA-9011121-EU-Y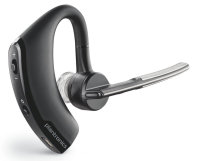 Premium wireless Bluetooth headset
Seamlessly manages calls to & from your PC and mobile device
Smart Sensor technology
QuickFind: 440850 | Mfr part code: 87670-02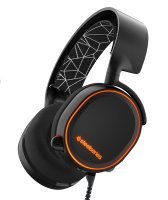 DTS Headphone:X 7.1
USB Chatmix Dial
Exclusive AirWeave Ear CushionsSki Goggle Suspension Band
Ski Goggle Suspension Band
QuickFind: 771149 | Mfr part code: 61443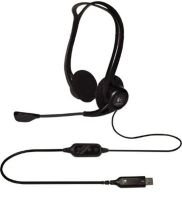 USB connection
Supplied in OEM packaging
Ultra-soft earpad
Noise-canceling microphone
3-Year warranty
QuickFind: 143576 | Mfr part code: 981-000100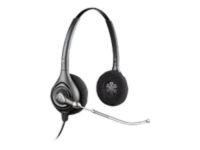 Business-critical reliability and comfort
Experience full wideband audio
Comfort, style and, lightweight design
Plantronics compatibility
QuickFind: 194583 | Mfr part code: 82312-02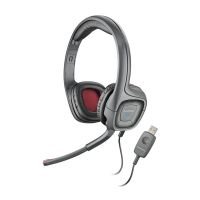 Dual 40 mm speakers for superior, full range digital audio
Easy-to-access, on-ear volume controls
Adjustable boom-style mic brings crisp sound quality
QuickFind: 244993 | Mfr part code: 80935-15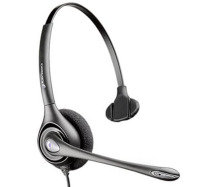 Wideband audio for more natural sound with wideband telephones...
The highest level of performance for wideband VoIP communications...
QuickFind: 273846 | Mfr part code: 36832-41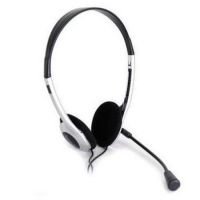 Over-the-head design with ear padding
Stereo Headphone with boom microphone
Generous 1.8 metre cordage with in-line Volume
Colour coded standard 3.5mm Phono Jacks
£ 1.82 inc. vat
£1.98
save £0.16
£1.51 ex. vat
£1.65
save £0.14
View Product
QuickFind: 454209 | Mfr part code: DM-N90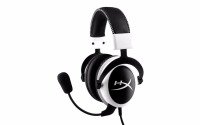 Designed in Sweden
Super-soft padded leather headband
Detachable microphone
Ideal for PC or PS4
QuickFind: 659740 | Mfr part code: KHX-H3CLW
Return to top
Versatility
Headsets are such a useful piece of kit and many of us will use a set regularly. They are ideal for Skype and online video chatting but can also be used with voice recognition software and similar applications. Headsets are also ideal for internet telephony as they allow the user to communicate whilst leaving both hands free to type or check records on a computer.
Headsets can also of course be used for simply listening to music and videos. If you are intending to use them for this purpose it may be advisable to choose a set with a retractable microphone.
Choosing A Headset
Headsets come in a variety of styles and specifications and are priced to suit every budget. If you only intend to use the headset for Skyping family and friends a lower specification budget model will be perfectly adequate. But, for business chat or if you require better sound production, a higher specification set would be the better solution.
No matter what you will be using your headset for we have models from all the leading brand names including Element Gaming, Creative, Sennheiser and Plantronics amongst many others.
Gaming Headsets
Online gaming is becoming hugely popular and, here at Ebuyer.com, we have gaming headsets from all the leading manufacturers including Mad Catz and Turtle Beach. And, for successful online gaming, a good quality headset is essential.
They must not only provide crystal clear communication but gaming headsets must also have excellent noise cancelling properties. They also need to be very sensitive so the gamer can hear everything that is going on in the game. Finally they must be comfortable to wear as they will be worn for prolonged periods of gameplay.