Television Accessories
Television Accessories
When you have purchased a new TV, or are moving your existing set, Ebuyer has a full range of television accessories including many different wall mounts, TV stands and even 3D glasses .
Read more...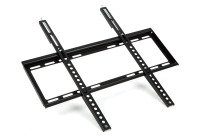 Super slim design.
Open architecture ventilation.
Lateral shift allows TV to slide left and right.
QuickFind: 741894 | Mfr part code: KL2244EBY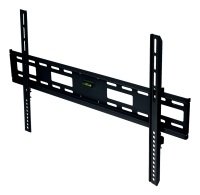 VESA: 700 x 400
Built-in spirit level
Max Weight: 70kg
QuickFind: 507750 | Mfr part code: TRF650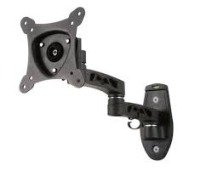 Tilt and Swivel
Fits screens with VESA mounting patterns
QuickFind: 458873 | Mfr part code: BTV114/B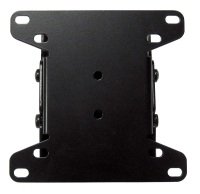 Fits 10" to 29" Flat Panel TCVS
VESA: 100 x 100
Tilt: 15 degrees
Built-in spirit level
QuickFind: 458631 | Mfr part code: TRT630/BK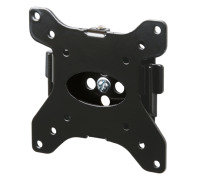 Max. Weight: 20kg (44lbs)
VESA Compatibility: 75 x 75, 100 x 100
Colours available: Black, Silver
QuickFind: 352720 | Mfr part code: BT7510/B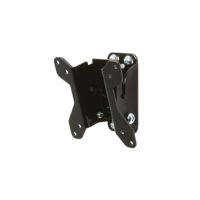 Screen Size: 10'' - 23''
Max. Weight: 20kg (44lbs)
Dist from Wall: 55mm (2.1'')
VESA compatibility: 75 x 75, 100 x 100
Tilt: +17°, -10°
QuickFind: 388870 | Mfr part code: BT7511/B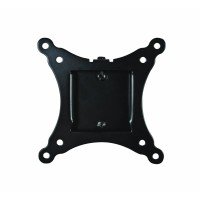 Locking screw provided to prevent screen removal
Simple 'hook-on' installation with all mounting hardware included...
QuickFind: 458870 | Mfr part code: BTV110/B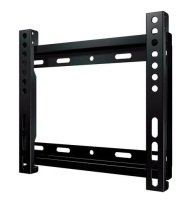 Slim, Low Profile Design
Locking System secures TV to the wall
Easy Installation
Fixed Wall Mount
QuickFind: 767529 | Mfr part code: QSL22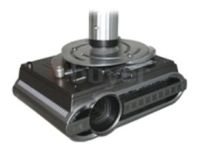 QuickFind: 131067 | Mfr part code: BEAMER-C80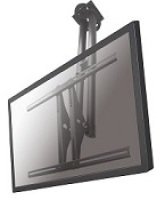 Screen size: 27 - 60"
Max. weight: 50 kg
Tilt: 25°
Swivel: 60°
Height adjustable
QuickFind: 131071 | Mfr part code: PLASMA-C100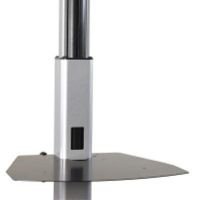 Supports Chief's line of flat panel floor stands and mobile carts...
Quick installation and height adjustment
QuickFind: 163097 | Mfr part code: PAC710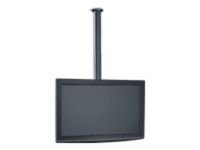 Tilt function
Cable Inlay System (CIS) - all cables cleverly concealed
QuickFind: 264428 | Mfr part code: EFC 6215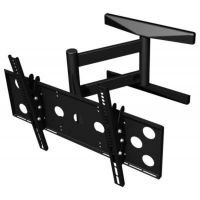 Flat Panel Mount Interface: 200 x 200 mm, 400 x 400 mm, 600 x 400 mm, 300 x...
Recommended Display Size: 32" - 46"
Max Load Weight: 40 kg
Features: Tilt, swivel adjustment
QuickFind: 271352 | Mfr part code: PMVMOUNT3246SA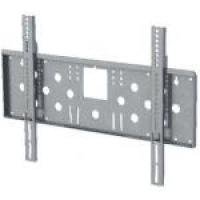 Fits TVs between 37" and 66"
Maximum weight loading 75Kgs
Depth 32m
QuickFind: 370022 | Mfr part code: PMVMOUNT2036FEX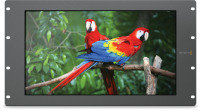 QuickFind: 453505 | Mfr part code: BMD-HDLSMTVHD
Return to top
Our selection of wall mounts, cabinets and stands provides a range of choices, helping to ensure that your TV is in the right position and looks great with the rest of your decor.
The most popular of these products are the mounting brackets, which allow you to seamlessly attach your television to a wall. Options include static wall mounts and cantilever designs, as well as adjustable models.
Other television accessories include universal remote controls and we also offer home cinema equipment like DVD players and surround sound, so you can enjoy the best entertainment system at a low price.
Mounting Your TV
More and more of us are now mounting our televisions on the wall. It saves space, looks good and can be fixed at the ideal viewing height. And here at Ebuyer.com we have a large range of TV wall mounts and brackets that can be used for all VESA compatible televisions and large screen display panels.
The new generation of mounts and brackets make it much easier to fix the TV to the wall but we also have plenty of stands and cabinets to choose from if you prefer that approach.
Fast Delivery From Ebuyer.com
Whether you are looking for a mount, a remote control or any other television accessories you will find them here. And, if you order today before 11pm, we can deliver your item the next day