PC & CPU Cooling
PC Cooling and Modding Components
Keeping your computer cool is massively important. These days, your machine is asked to cope with increasingly complex and demanding applications, as well 3D games and multimedia downloads, so keeping your system's interior cool is essential. Without proper cooling, your PC could hang, crash or even become damaged.
Read more...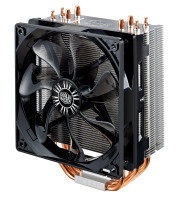 4 Direct Contact heat pipes
Versatile all-in-one mounting solution
Wide-range PWM fan
£ 24.99 inc. vat
£26.62
save £1.63
£20.82 ex. vat
£22.18
save £1.36
View Product
QuickFind: 288855 | Mfr part code: RR-212E-16PK-R1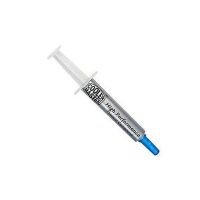 Suitable for CPU, chipsets, VGA etc
Zif Socket Templates ensure correct applying area
Produces an even layer when using applicator
Wide range of application temperature
£ 2.99 inc. vat
£5.79
save £2.80
£2.49 ex. vat
£4.82
save £2.33
View Product
QuickFind: 245379 | Mfr part code: HTK-002-U1-GP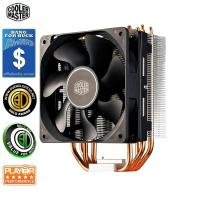 X-Vents Design
Intel LGA 2011-3 / 2011 / 1366 / 1156 / 1155 / 1151 / 1150 / 775...
AMD FM2+ / FM2 / FM1 / AM3+ / AM3 / AM2+ / AM2
4 Direct contact heatpipes / Aluminum fins
£ 27.26 inc. vat
£31.28
save £4.02
£22.71 ex. vat
£26.06
save £3.35
View Product
QuickFind: 745618 | Mfr part code: RR-212X-17PK-R1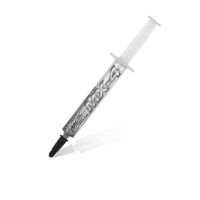 Thermal Conductivity (W/mk) 8.5
Viscosity (poise) 870
4gram syringe
QuickFind: 319887 | Mfr part code: ORACO-MX40001-BL
Great value thermal paste
1.5gram tube
Startech
QuickFind: 124076 | Mfr part code: SILVGREASE1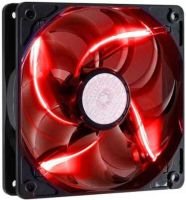 19 dB-A Silent application for CPU cooling
12cm with black frame and Red LED
2000RPM max speed
Air Flow (CFM) 69.69 CFM
3pin connector with 3 to 4pin adapter
£ 5.28 inc. vat
£7.16
save £1.88
£4.40 ex. vat
£5.96
save £1.56
View Product
QuickFind: 239613 | Mfr part code: R4-L2R-20AR-R1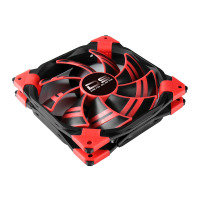 Silence fan with breakthrough technology and innovation
combination of plastic and rubber fan blades
Noise and shock reduction fan frame
QuickFind: 618720 | Mfr part code: ACOOLFANDEADSILENCE12RED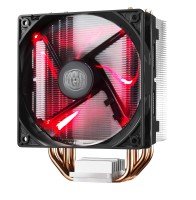 4 Heatpipes
1x 120mm PWM Fan
Intel / AMD
Red LED
£ 21.86 inc. vat
£26.44
save £4.58
£18.21 ex. vat
£22.03
save £3.82
View Product
QuickFind: 769476 | Mfr part code: RR-212L-16PR-R1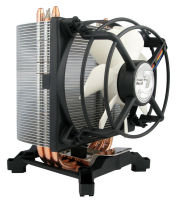 6 heat pipes
Multiple socket support
Updated model of the original F7 Pro
QuickFind: 176157 | Mfr part code: AC-FRZ-7PR2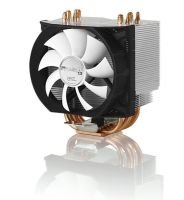 Freezer 13 model
Multiple socket support
Easy installation
QuickFind: 253477 | Mfr part code: UCACO-FZ130-BL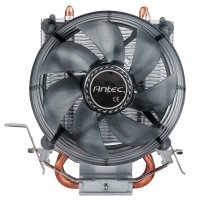 SILENT LED FAN: 92mm blue LED fan for ultra-quiet operation
STRAIGHT TOUCH COPPER HEATPIPES: Straight Touch copper heatpipes...
QuickFind: 772377 | Mfr part code: 0-761345-10922-2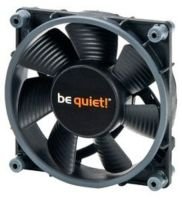 Flow-optimized surface structure
Screwless installation makes handling simple
Fan speed @ 12V (rpm)2000
Air flow @ 12V (cfm, m3/h)26 / 44.1
Air pressure @ 12V (mm H2O)2.25
QuickFind: 387609 | Mfr part code: BL024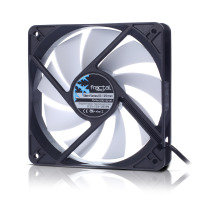 Featuring rifle bearings
Low fan speeds
3-pin fan header Connector
Number of blades 9
QuickFind: 743843 | Mfr part code: FD-FAN-SSR3-120-WT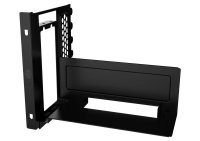 QuickFind: 799333 | Mfr part code: MCA-U000R-KFVK00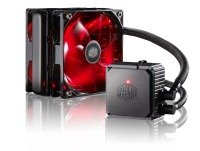 120mm Radiator
2x 120 Red LED PWM Fan
AIO Kit
Version 3.0
QuickFind: 769478 | Mfr part code: RL-S12V-22PR-R1
Return to top
All The Best PC Cooling Solutions
Whether you are building a new computer or optimising your current machine, we have everything you need for cooling your PC and modding your case. Ebuyer's huge range of components will help you ensure your PC remains cool, even when you are busy pushing it to its limits. You will find case fans and CPU coolers, but you should also check out our case modding products to ensure you have everything you need to safely modify your PC.
Here at Ebuyer, we stock components from all the leading names in tech including AeroCool, Artic Cooling and StarTech among many others. So, whatever PC cooling component you are looking for, you are bound to find it here, and at a cool price too.