CPU Fan & Water Coolers
CPU Coolers
A good quality CPU cooler is a great investment for any computer owner, PC builder or gamer. Keeping the CPU adequately cooled will ensure reliable and efficient performance of the PC even whilst running intensive applications including extreme games.
Read more...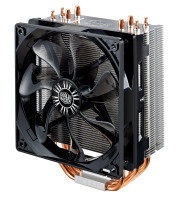 4 Direct Contact heat pipes
Versatile all-in-one mounting solution
Wide-range PWM fan
£ 24.98 inc. vat
£26.62
save £1.64
£20.81 ex. vat
£22.18
save £1.37
View Product
QuickFind: 288855 | Mfr part code: RR-212E-16PK-R1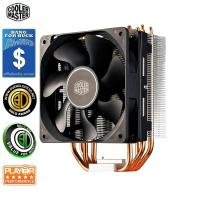 X-Vents Design
Intel LGA 2011-3 / 2011 / 1366 / 1156 / 1155 / 1151 / 1150 / 775...
AMD FM2+ / FM2 / FM1 / AM3+ / AM3 / AM2+ / AM2
4 Direct contact heatpipes / Aluminum fins
£ 26.34 inc. vat
£31.28
save £4.94
£21.95 ex. vat
£26.06
save £4.11
View Product
QuickFind: 745618 | Mfr part code: RR-212X-17PK-R1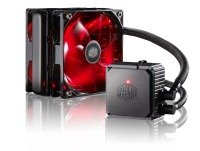 120mm Radiator
2x 120 Red LED PWM Fan
AIO Kit
Version 3.0
£ 41.55 inc. vat
£47.44
save £5.89
£34.62 ex. vat
£39.53
save £4.91
View Product
QuickFind: 769478 | Mfr part code: RL-S12V-22PR-R1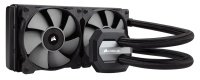 240mm radiator
Advanced SP120L PWM fans
Compatibility Intel LGA 1150, 1155, 1156, 1366, 2011, 2011-3
Compatibility AMD sockets FM1, FM2, AM2, AM3
QuickFind: 744373 | Mfr part code: CW-9060025-WW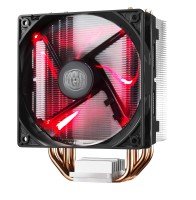 4 Heatpipes
1x 120mm PWM Fan
Intel / AMD
Red LED
£ 21.86 inc. vat
£25.86
save £4.00
£18.21 ex. vat
£21.55
save £3.34
View Product
QuickFind: 769476 | Mfr part code: RR-212L-16PR-R1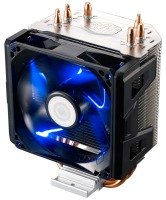 3 Direct Contact Heatpipes
Aluminum Fins
4 Pin Connector
£ 19.97 inc. vat
£21.35
save £1.38
£16.64 ex. vat
£17.79
save £1.15
View Product
QuickFind: 614703 | Mfr part code: RR-H103-22PB-R1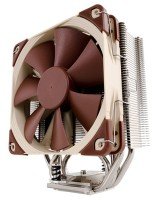 Award-winning NH-U series
Full RAM compatibility on LGA2011
Compatible with Intel LGA1150/1151/1155/1156/2011
Compatible with AMD FM1/FM2/AM3+/AM3/AM2+/AM2
QuickFind: 620976 | Mfr part code: NH-U12S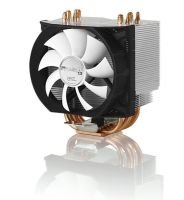 Freezer 13 model
Multiple socket support
Easy installation
QuickFind: 253477 | Mfr part code: UCACO-FZ130-BL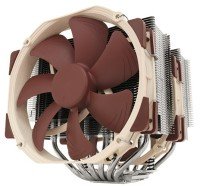 Six heatpipe dual tower design
Widened fin stack and expanded heatpipe layout
Dual NF-A15 140mm fans
Excellent component cooling
QuickFind: 663815 | Mfr part code: NH-D15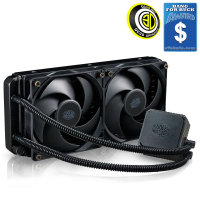 240mm Radiator with 2x 120 PWM Fan
Tool-free Universal Mounting System
Quality and Reliability
Cold Plate Technology
AIO Kit
QuickFind: 769480 | Mfr part code: RL-S24V-24PK-R1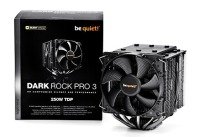 AMD and Intel Cooler
High Performance
Only 26.1dB(A) at maximum fan speed
QuickFind: 644576 | Mfr part code: BK019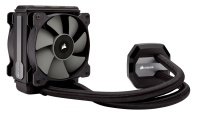 Extra-thick radiator
Customized cooling performance
Socket Support AMD: AM2, AM3, FM1, FM2, Intel LGA: 1150, 1151, 1155,...
Fan Specification 120mm (x2)
£ 86.46 inc. vat
£92.16
save £5.70
£72.05 ex. vat
£76.80
save £4.75
View Product
QuickFind: 744369 | Mfr part code: CW-9060024-WW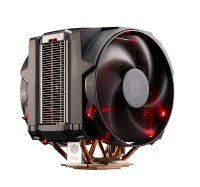 Dual 140mm silent fans with red LEDs
Built-in translucent front plate and aluminum plate
Aluminum heatsinks with huge area enhance
£ 73.98 inc. vat
£87.99
save £14.01
£61.65 ex. vat
£73.32
save £11.67
View Product
QuickFind: 751286 | Mfr part code: MAZ-T8PN-418PR-R1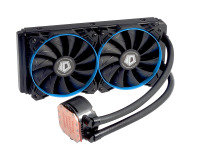 Micro-fin Copper Base
240mm Radiator
High Static Pressure Fans
High Pressure Pump
Intel & AMD
QuickFind: 767473 | Mfr part code: 6931393300801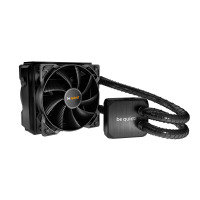 All-in-One water cooling
Innovative decoupled reverse-flow pump
Two Pure Wings 2 140mm PWM fans
Compatible with Intel and AMD
Full copper radiator
QuickFind: 767829 | Mfr part code: BW001
Return to top
Choosing a CPU Cooler
Here at Ebuyer.com we have a great range of coolers from the best manufacturers in tech including Coolermaster, StarTech and Xilence amongst many others.
These are self-contained cooling systems and can be either air or liquid cooled. Many, including those from Corsair, will have their own software to ensure optimal performance.
An important consideration when choosing a CPU cooler is noise. However most new coolers are very quiet and more-or-less silent.
Things to look out for
Making sure the CPU cooler will fit in your computer case is of course pretty fundamental. Check the surface area and thickness of the radiator and the size of the fan to ensure a snug fit. Also check the socket compatibility of the unit and the fan speed.
Order today
Look through the wide range of CPU coolers we have on offer here at Ebuyer. Order today and take advantage of the great deals we always have available.