Thermal Paste & Compounds
Thermal Compounds
The majority of computer users won't need to trouble themselves about thermal compounds. However, anyone with an interest in high-performance gaming rigs, overclocking and building systems from scratch should be familiar with these highly conductive thermal pastes. Ebuyer offers compounds from a wide range of trusted cooling brands to help you get the most out of your system safely.
Read more...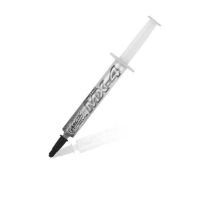 Thermal Conductivity (W/mk) 8.5
Viscosity (poise) 870
4gram syringe
£4.59 inc. vat
£7.71
save £3.12
£3.82 ex. vat
£6.42
save £2.60
View Product
QuickFind: 319887 | Mfr part code: ORACO-MX40001-BL
Great value thermal paste
1.5gram tube
Startech
QuickFind: 124076 | Mfr part code: SILVGREASE1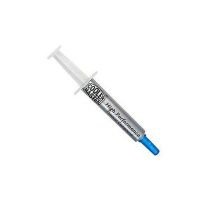 Suitable for CPU, chipsets, VGA etc
Zif Socket Templates ensure correct applying area
Produces an even layer when using applicator
Wide range of application temperature
QuickFind: 245379 | Mfr part code: HTK-002-U1-GP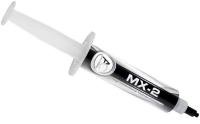 MX-2 thermal compound is easy to use
Composed of carbon micro-particles
£6.80 inc. vat
£7.23
save £0.43
£5.66 ex. vat
£6.02
save £0.36
View Product
QuickFind: 450903 | Mfr part code: ORACO-MX20001-BL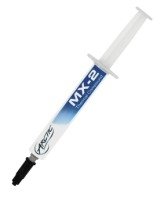 Excellent Performance
Safe and Easy Application
High Durability
£7.29 inc. vat
£7.70
save £0.41
£6.07 ex. vat
£6.41
save £0.34
View Product
QuickFind: 450904 | Mfr part code: OR-MX2-AC-01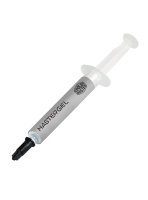 High CPU/GPU conductivity (5 W/m.k)
Specific gravity 2.4
Easy to spread and remove without damage
Free scraper and alcohol-based cleaner
£4.97 inc. vat
£7.71
save £2.74
£4.14 ex. vat
£6.42
save £2.28
View Product
QuickFind: 754855 | Mfr part code: MGX-ZOSW-N15M-R1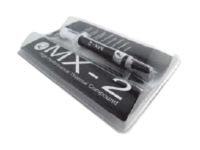 High thermal conductivity
Low thermal resistance
Non-electrical conductive
Non-capacitive
Non-curing
QuickFind: 319889 | Mfr part code: OR-MX2-AC-03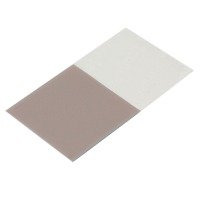 Mess-free installation
Maximum heat conduction
Increased cooling
QuickFind: 340349 | Mfr part code: HSFPHASECM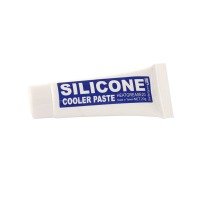 Ceramic-based compound
20g Tube
QuickFind: 435479 | Mfr part code: HEATGREASE20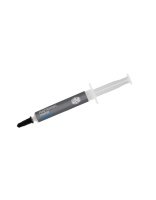 Specific Gravity 2.6
Thermal Conductivity >11 W/m-K
Thermal Impedance < degree Celsius-in2/W
QuickFind: 745619 | Mfr part code: MGZ-NDSG-N15M-R1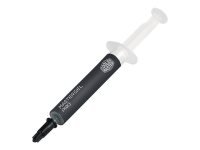 £5.19 inc. vat
£6.70
save £1.51
£4.32 ex. vat
£5.58
save £1.26
View Product
QuickFind: 754856 | Mfr part code: MGY-OSSG-N15M-R1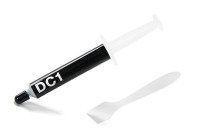 TypeNon-curing compound
Capacity 3gram
Thermal conductivity (W/mK)>7.5
QuickFind: 520271 | Mfr part code: BZ001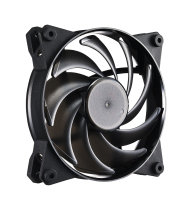 Fan diameter 12 cm
Maximum air pressure 3.63 mmH2O
Maximum spin speed 2500 RPM
Fan connector 4-pin
QuickFind: 754858 | Mfr part code: MFY-B2NN-13NMK-R1
Return to top
Cutting Down On Excess Heat
Usually arriving in syringe-like tubes, thermal compounds are used to form a conductive bond between components. The most commonly bonded components are CPUs, which can emit a great deal of heat when a system is pushed to its limits, and heatsinks, which help to draw away waste thermal energy so it can be dissipated by a fan.
Users are recommended to use only a tiny amount of thermal paste as any more than a rice-sized blob could leak onto the motherboard when the compound is heated. Contrary to popular belief, a pea-sized amount is considered too much, so use caution when applying.
At Ebuyer, we stock a wide range of thermal compounds suitable for both business and personal use. Find your thermal compound using the filters on the left of the screen. Don't forget that with Ebuyer you always get fast delivery and low prices.