Modem & ADSL Routers
ADSL Routers from Ebuyer.com
With most households needing to be online a strong internet signal and wide coverage is essential. To achieve this an efficient and reliable ADSL router is necessary.
Read more...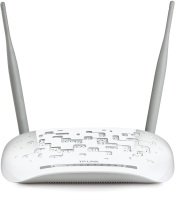 Wireless N
USB Port for Storage Sharing
High speed DSL modem
QuickFind: 416958 | Mfr part code: TD-W8968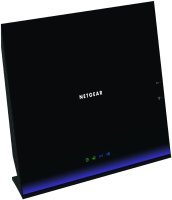 ADSL Modem router
300+1300 Mbps WiFi speed
5 X Ports (1 WAN and 4 LAN)
USB 2.0 port
£ 99.52 inc. vat
£106.98
save £7.46
£82.93 ex. vat
£89.15
save £6.22
View Product
QuickFind: 706111 | Mfr part code: D6400-100UKS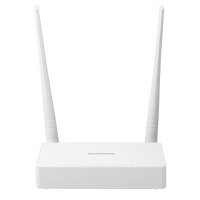 300Mbps wireless transmission rate with MIMO technology
Supports multiple SSIDs for up to four wireless networks
Powerful 5dBi antennas to boost wireless coverage
QuickFind: 804947 | Mfr part code: AR-7287WNA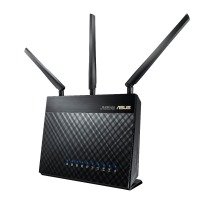 Built in DSL Modem for ADSL and VDSL Connections
Perfect for connecting more than 10 devices
4 Ethernet and 2 USB ports
AC technology for super-fast wireless
QuickFind: 661472 | Mfr part code: DSL-AC68U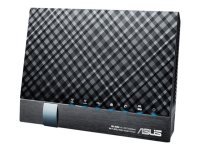 Device Type: Wireless router - DSL modem - 4-port switch (integrated)...
Enclosure Type: Desktop
Frequency Band: 2.4 GHz, 5 GHz
Data Transfer Rate: 1167 Mbps
QuickFind: 735905 | Mfr part code: DSL-AC56U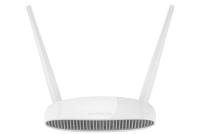 5-port gigabit ports
5-in-1 Router, Access Point, Range Extender, Wireless Bridge and WISP...
Concurrent dual-band wireless connectivity for 2.4GHz and 5GHz...
QuickFind: 744525 | Mfr part code: BR-6478AC V2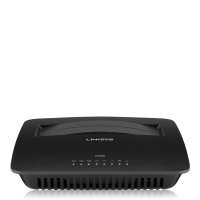 All-in-one device - functions as a wireless ADSL2+ modem router or a...
Wireless-N router with wireless transfer speeds up to 300 Mbps...
Reliable range with MIMO antenna technology
QuickFind: 399346 | Mfr part code: X1000-UK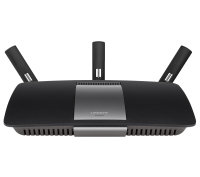 Router
Wireless
Desktop
Wall Mountable
QuickFind: 665366 | Mfr part code: XAC1900-UK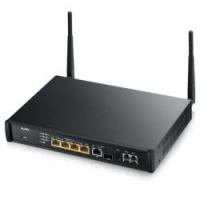 Router
Wireless
Rack Mountable
QuickFind: 711413 | Mfr part code: SBG3500-N000-EU01V1F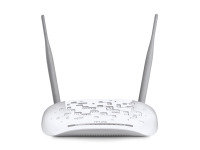 Providing broadband speeds up to 100Mbps over VDSL2 and backward...
Featuring dual WAN ports
compatible with VDSL/ADSL/Fiber/Cable services
QuickFind: 719116 | Mfr part code: TD-W9970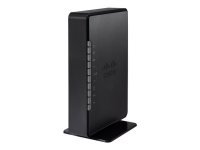 Wireless router
4-port switch (integrated)
Wireless, wired
QuickFind: 739836 | Mfr part code: RV132W-E-K9-G5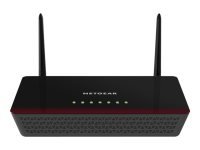 Wireless router
DSL modem
4-port switch (integrated)
ADSL2+
QuickFind: 747803 | Mfr part code: D6000-100UKS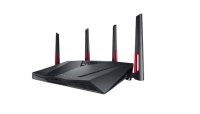 Ultra-Fast Wi-Fi
Future-proof DSL Compatibility
Total Flexibility with DSL or Ethernet Internet Connections
QuickFind: 786250 | Mfr part code: DSL-AC88U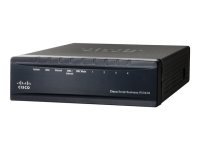 Enjoy Highly Secure, Reliable Connectivity
Designed for small business networks
QuickFind: 461791 | Mfr part code: RV042G-K9-UK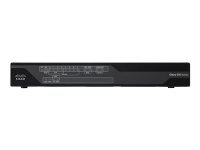 Device Type: Router - DSL modem - 8-port switch (integrated)
Enclosure Type: Desktop
Digital Signaling Protocol: ADSL2, ADSL2+, VDSL2
QuickFind: 541371 | Mfr part code: C897VA-K9
Return to top
A good router will of course enhance your online experience allowing you to steam movies, download music or surf the web without any time lag or hang ups.
Most of us will be become very frustrated very quickly when our signal drops – especially if we are in the middle of streaming a movie or sporting event. Fortunately with an efficient router those frustrations will become a thing of the past.
Choose your router
Here at Ebuyer we have a huge range of ADSL routers available from many different manufacturers. Netgear are of course a name most of us will instantly recognise and they produce a range of high quality modem-routers that not only deliver a premium performance but will also future proof your network.
TP-Link are a specialist provider of networking products and their routers are highly efficient and, importantly, very reliable.
If you are looking for a high end device you should consider Billion. Their devices are ideal for both home and business.
Advice always available
Setting up a home or business network can be daunting but we are here to help. If you need advice or assistance in deciding which solution is best for you call 0871 528 5071 or email solutions@ebuyer.com and we'll be happy to help.
Great deals every day
Why not look through the full range of ADSL routers that we have available here at Ebuyer.com? You will find fantastic products at unbeatable prices so order your new device today and we will deliver it straight to your door.