Extension Cables, Surge Protection & Plug Adapters
If you're looking for a way to get power to your computer or other electronic devices, Ebuyer.com is sure to have a solution.
One of the most important things to consider when plugging your computer,
home entertainment equipment
, office equipment or handheld gadgets into the mains is that they won't get destroyed should there be an unexpected surge in electricity.
Power surges - also sometimes known as voltage spikes - occur when something affects the normal flow of power.
Surges can be caused by a number of different factors. In many cases, they are triggered by a nearby heavy electrical load being suddenly switched on or off. In addition, a surge can sometimes occur just before or after a power failure, while a bolt of lighting hitting power lines could also be a cause.
Read more...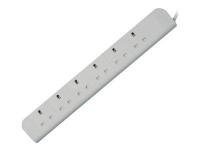 Grounds AC power with 3-line protection
Belkin lifetime warranty
Protection through all 6 sockets
476 Joules
6 Surge Protected Sockets
QuickFind: 45748 | Mfr part code: F9E600uk3M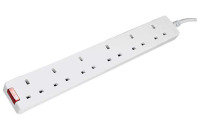 QuickFind: 388277 | Mfr part code: CEDTS6213M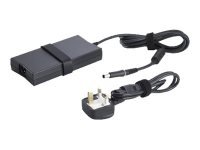 Power adapter - external
130 Watt
QuickFind: 713314 | Mfr part code: 450-19105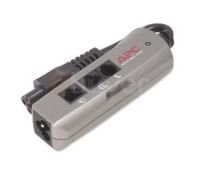 Cord management
Data-line protection
Modem hazard detector
Multivoltage design
Status indicator LED's
QuickFind: 94165 | Mfr part code: PNOTEPROC6-EC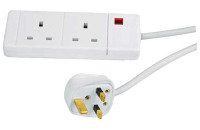 QuickFind: 388274 | Mfr part code: CEDTS2213M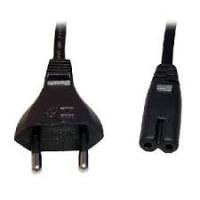 Euro - Figure 8
2 Mtrs
2.4A on Euro - 2.5A on Figure 8
HO5VVH2-F 2X 0.75mm²
GTSA-2F N14586
QuickFind: 458441 | Mfr part code: RB-295HANKED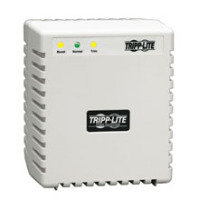 Line conditioner - external
AC 230 V
50/60 Hz
QuickFind: 507894 | Mfr part code: LR604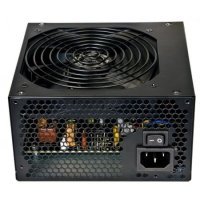 600W Continuous Power
2 Years Antec Warranty
Thermal Manager
QuickFind: 636554 | Mfr part code: 0-761345-06425-5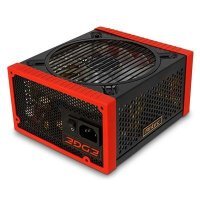 80 Plus Gold Certified
Thermal Manager
High Current Rails
Dimension 15cm (W) x 17cm (D) x 8.6cm (H)
QuickFind: 662624 | Mfr part code: 0-761345-05076-0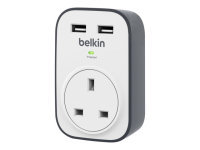 Portable elegant design ideal for protecting one electronic device at...
Dual Port 2.4AMP Universal USB Charging (Shared)
Extend the Life of Your Electronics
QuickFind: 663057 | Mfr part code: BSV103AF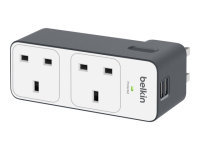 Easy fold wall plug for safe and secure storage
2 universal USB ports (2.4A shared) for fast charging tablets,...
Surge protection indicator light
2 Surge protected AC outlets
QuickFind: 663061 | Mfr part code: BST200AF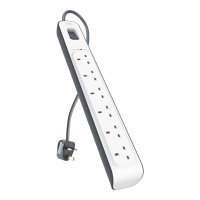 £30,000 Connected Equipment Warranty (CEW) - Ensures the safety of...
6 AC Outlet Surge Protection
650 Joules of Surge Protection
2 Metre Cord Length
QuickFind: 663067 | Mfr part code: BSV603AF2M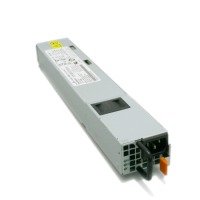 QuickFind: 720841 | Mfr part code: AIR-PSU1-770W=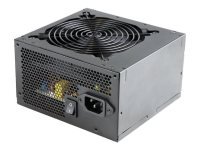 400W Continuous Power
Up to 82% efficient
120 mm Silence
Heavy-duty Caps
QuickFind: 722891 | Mfr part code: 0-761345-06487-3
QuickFind: 723627 | Mfr part code: UCSC-PSU2V2-1400W=
Return to top
Power strips are available with up to eight sockets and extension cables of up to three metres. Many are provided with built-in surge protection and some include other plugs like telephone line splitters.
Do your part to cut down on CO2 emissions
For those who are concerned about conserving electricity, we also offer a variety of energy saving devices to choose from - and they'll probably save you money too!
For example, power strips with built-in timers can help you to make sure that your devices are completely turned off, instead of using energy in stand-by mode. Meanwhile, wireless energy monitors can show you exactly how much electricity you are using at any given time.
In addition to our surge protection and energy-saving devices, we also offer a range of power adapters, such as travel plugs that allow you to use and charge your electrical devices anywhere in the world. Alternatively, USB and car power adapters are also available.
When you shop at Ebuyer.com, you can enjoy high-quality products at affordable prices. We also offer free shipping on orders over £49.99* to help you save even more.
*See our Terms and conditions.