Vida Mini USB Air Cooler 3 Speed with LED light
£ 19.98 inc. vat
£24.99
save £5.01
£ 16.65 ex. vat
£20.82
save £4.17
Vida Mini USB Air Cooler 3 Speed with LED light
QuickFind: 962359
Mfr part code: AC-801

Air cooler, humidifier and Air purifier
Three wind speeds (high,Medium,low)
Fill with water & ice, plug it into a USB port or power bank
Runs up to 6-8 hours per fill
Product Description
Vida Mini USB Air Cooler 3 Speed with LED light
There's nothing quite like the summer, and we all love those days of sunshine and heat. But sometimes it's possible to feel 'too hot', and we need a device capable of cooling us down and keeping us in control of ourselves. This Vida mini-USB air cooler is a perfect and portable solution to that problem. 
Mobile air conditioner is not only an air cooler but also humidifier, air purifier, so you can create your own comfort zone! Enjoy the coolness in summer.

The cooler has a three-speed fan for optimising airflow to suit your various needs. You could be wanting to keep yourself cool while you're in the kitchen, or the living room, or the office or the bedroom. A portable air-cooler is the perfect way to manage that.#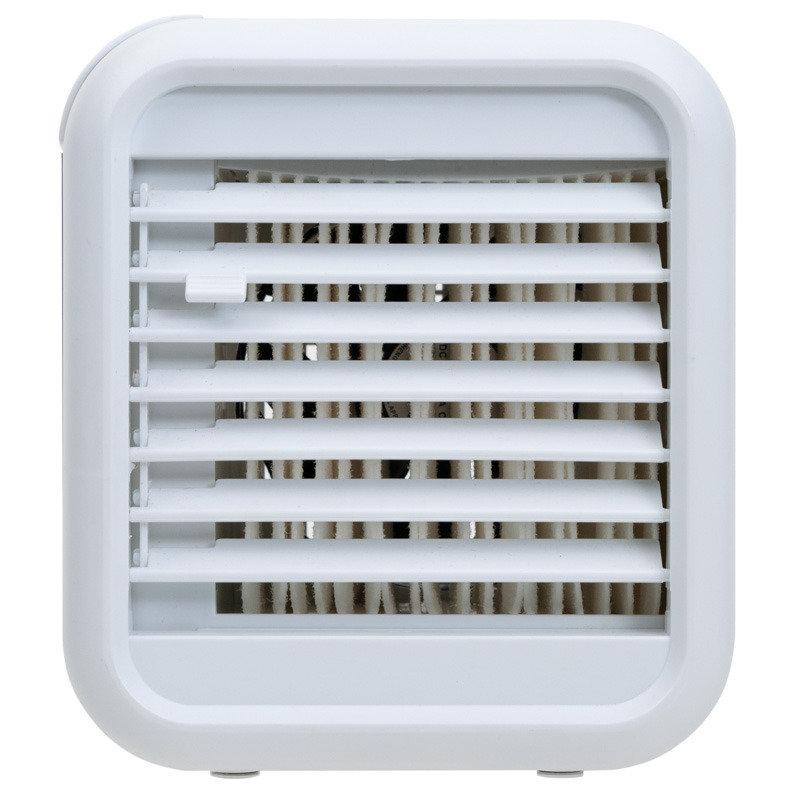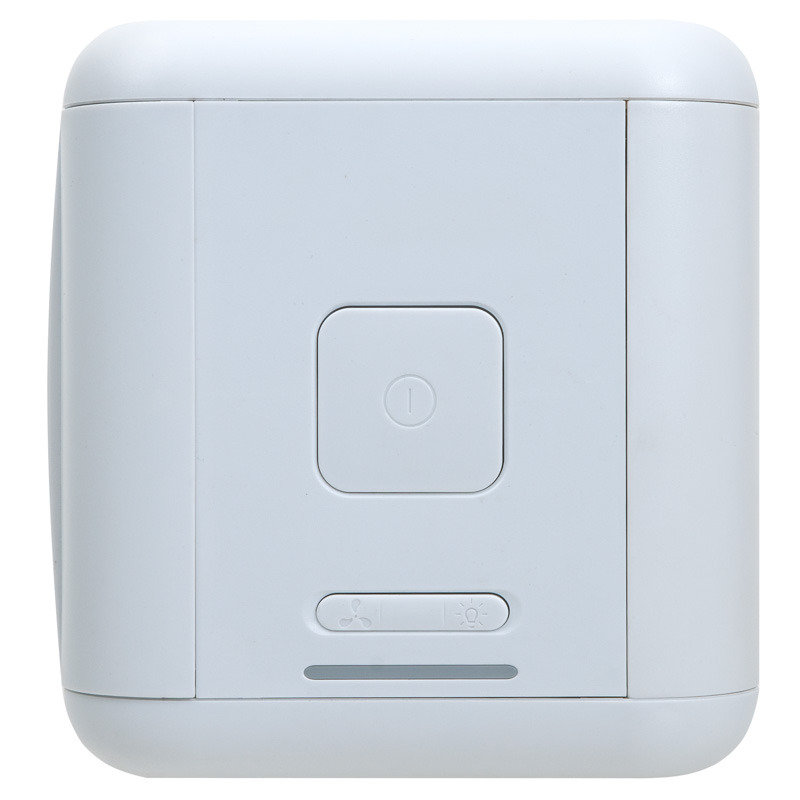 This Vida unit is connectable to other devices by USB - so you could hook it up to your computer, if you're working at your desk, and keep yourself the perfect temperature. 
Simply fill with water & ice, plug it into a USB port or power bank, it runs up to 6-8 hours per fill,The misting function will be automatic shut off when the water tank runs out of water.
You could connect it to a USB-plug / power-source at night and keep yourself cool while you sleep. It also has a seven colour night-light system so you'll be able to sleep while that perfect ambient glow illuminates your room at just the right soothing level. 
Humidifier
Purifier
Cooler
Three speed cooling fan
7 colour night light
450ml water tank
USB port and AC adaptor
Ask an Owner
Vida Mini USB Air Cooler 3 Speed with LED light
Product Discussion
Vida Mini USB Air Cooler 3 Speed with LED light
Our comments box is a great way for you to view other people's feedback about products on Ebuyer.com, and add your own.
This tool is open to everyone.
You are responsible for the contents of your comments and any consequences that may arise as a result of them.
Comments that contain any of the following will be deleted: terms considered explicit and inappropriate; defamatory, obscene, unlawful, harmful, or offensive.
£ 19.98 inc. vat
£24.99
save £5.01
£ 16.65 ex. vat
£20.82
save £4.17
In Stock

Click & Collect available
{{#lists}}
Add-ons and Accessories
Recommended