EPOS Systems
EPOS systems offer an effective way for retailers and other businesses to bring up electronic information.
There are a range of different products to choose from, including signature capture devices and card readers. If you're after the latter, you can opt for the Wasp WMR 1200 which has LED indication technology to show a card has been accepted.
Read more...
Vacuum Fluorescent Display with 20 columns and 2 lines
Supports multiple command modes
Supports standard USB 2.0 port
QuickFind: 263956 | Mfr part code: FK225AA
QuickFind: 771949 | Mfr part code: E4141
QuickFind: 793889 | Mfr part code: C15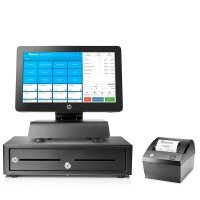 "Pos-in-a-box" solution that can be seamlessly sold to any retail or...
Includes HP RP2 Epos Terminal pre-loaded with Epos Now software...
QuickFind: 793890 | Mfr part code: F6H48AV-WPS
QuickFind: 802843 | Mfr part code: 39650290
QuickFind: 748232 | Mfr part code: D9Z52AA#ABU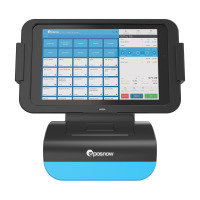 Detachable mobile tablet
Full multi-award winning POS software
Everything you need to trade in one box
Perfectly suited for 50+ niche verticals in retail and hospitality....
QuickFind: 762452 | Mfr part code: POSTOGO1
QuickFind: 745431 | Mfr part code: V8L73EA#ABU
QuickFind: 771951 | Mfr part code: M-1695
QuickFind: 801751 | Mfr part code: PP-P2G
QuickFind: 802844 | Mfr part code: 39650090
Return to top
Alternatively, you may be after an LCD touch screen monitor, such as the 3M MicroTouch M150. Featuring a 15-inch screen, this is responsive to the touch of fingers, styluses and even credit cards.
Whatever kind of EPOS systems you're seeking, you can be sure of finding high-quality products that will stand the test of time.