Wired Computer Keyboards
Scroll down the page to see our latest products or use the filters on the left of the screen to refine your search for the best wired keyboard for you. Benefit from our low prices and fast delivery service by doing all your online shopping here at Ebuyer.com.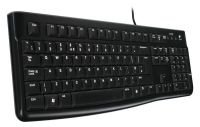 Virtually silent,low-profile keys
Industry standard layout with full-size F-keys and number pad...
Sleek, thin profile keyboard with a spill-resistant design
QuickFind: 226805 | Mfr part code: 920-002524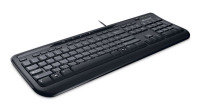 Quiet, responsive, thin-profile keys.
With one button, you can quickly open the Calculator
Spill-Resistant Design
Media Hotkeys
QuickFind: 160332 | Mfr part code: ANB-00006
USB connection
Tactile feedback technology for comfortable typing
105-key layout with Euro symbol for international compatibility...
Compatible with PC and Mac
QuickFind: 58836 | Mfr part code: 1500109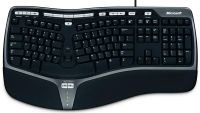 Split design encourages more natural hand positions
Natural arc mimics the curved placement of fingertips
The Zoom Slider lets you zoom in on Web pages
QuickFind: 97577 | Mfr part code: B2M-00008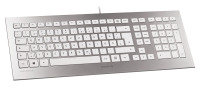 Purist design for the office and living room
High-quality finish for lasting reliability
Whisper keystroke - ideal for everyday work
5 hotkeys to control media player
USB connection for laptops and PCs
QuickFind: 193245 | Mfr part code: JK-0300GB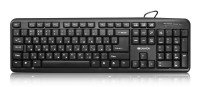 Comfortable for fast typing and clicking
Spill-resistant surface
Classic full-size keyboard
Reliable wired connection
QuickFind: 804700 | Mfr part code: CNE-CKEY01-UK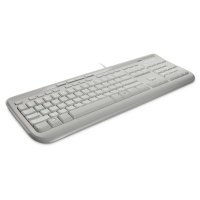 Four hot keys let you control the most-used media activities...
Quiet, responsive, thin-profile keys.
With the touch of the button, you can quickly access the Calculator....
QuickFind: 160331 | Mfr part code: ANB-00026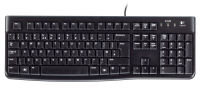 Comfortable,
quiet typing
Sleek yet sturdy,spill-resistant design*
Plug-and-play USB connection
Easy-to-read keys
£ 11.66 inc. vat
£12.33
save £0.67
£9.71 ex. vat
£10.27
save £0.56
View Product
QuickFind: 230438 | Mfr part code: 920-002501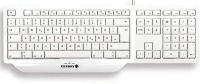 Mac layout keyboard
Plug and Play
Unique design and pleasant feel
QuickFind: 344105 | Mfr part code: G82-27020GB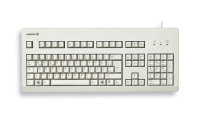 Extremely high service life of individual keys
Three different types of confirmation: linear, soft or click
pressure point
QuickFind: 660961 | Mfr part code: G80-3000LSCGB-0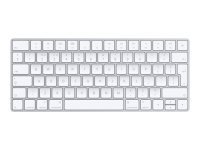 Product Type: Keyboard
Keyboard Technology: Bluetooth wireless technology
Keyboard Layout: UK
Interface: Wireless
Colour: Silver
QuickFind: 726557 | Mfr part code: MLA22B/A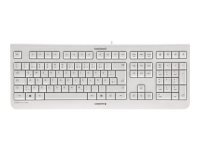 QuickFind: 752357 | Mfr part code: JK-0800GB-0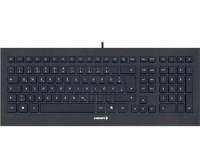 Interface: USB
Keys Qty: 109
Hot Keys Qty: 5
Hot Keys Function: Multimedia, volume
£ 26.98 inc. vat
£32.28
save £5.30
£22.48 ex. vat
£26.90
save £4.42
View Product
QuickFind: 502753 | Mfr part code: JK-0340GB
Durable laser inscription of key caps
Ultra silent keystroke for low-noise typing
6 HotKeys for volume & multimedia
Designed for continuous usage
Spill resistant
£ 14.99 inc. vat
£18.18
save £3.19
£12.49 ex. vat
£15.15
save £2.66
View Product
QuickFind: 742739 | Mfr part code: G85-23200GB-2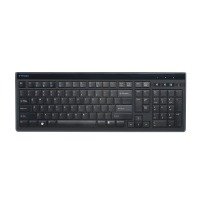 Laptop-style keys combine slim profile with precise typing
Media keys provide quick access to volume and internet
190cm USB cable provides reliable wired connection
QuickFind: 261295 | Mfr part code: K72357UK