Label Printers
Featuring brands such as Brother, Dymo, Epson and Leitz, our range of label printers are second-to-none. Want to produce sticky labels for your business or home? With one of our high-quality label printers you can produce a range of styles, sizes and more - whatever your needs they'll let you produce totally functional labels.
Alongside having a brilliant range to pick from at great prices, we offer free delivery on orders over £49.99, and in the unlucky event you find the product you've bought elsewhere for less, if you let us know within seven days of purchase, we'll refund you the difference.
Explore our range today!
Read more...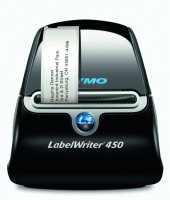 Includes 3 x FREE packs of labels!
Create and print address, shipping, file, folder and barcode labels...
Print up to 51 labels a minute
£ 49.98 inc. vat
£59.98
save £10.00
£41.65 ex. vat
£49.98
save £8.33
View Product
QuickFind: 619090 | Mfr part code: 1896042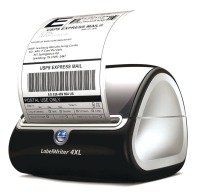 Dymo LabelWriter 4XL label printer.
Prints labels up to 10 x 15 cm at 300 dpi in a variety of styles and sizes....
Prints up to 53 labels per minute.
Thermal printing means no ink required.
£ 139.98 inc. vat
£147.99
save £8.01
£116.65 ex. vat
£123.32
save £6.67
View Product
QuickFind: 383744 | Mfr part code: S0904960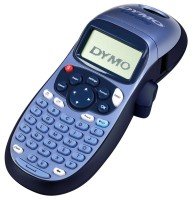 13 character LCD display
9 label memory
2 line printing
5 font sizes, 7 print styles and 8 box styles
Auto-off function to save power
QuickFind: 431378 | Mfr part code: S0883980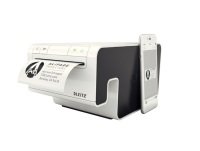 Thermo print no toner needed
Wi-Fi and USB connectivity
Mobile app support
Versatile: Prints multiple formats
Fast: Prints up to 200 labels per minute
QuickFind: 668516 | Mfr part code: 70011000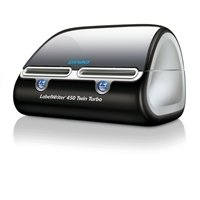 Dymo LabelWriter 450 Twin Turbo prints two rolls of labels directly...
Prints up to 71 labels per minute.
USB Connection (PC or Mac).
QuickFind: 383741 | Mfr part code: S0838910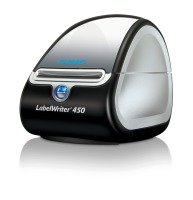 Print up to 51 labels a minute
Uses thermal printing technology, no expensive ink or toner needed,...
Create labels directly from text in Word, Excel, Outlook without...
£ 71.99 inc. vat
£79.98
save £7.99
£59.99 ex. vat
£66.65
save £6.66
View Product
QuickFind: 383751 | Mfr part code: S0838810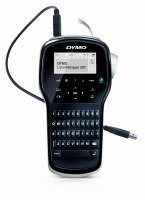 Desktop 360D Label Manager.
Features 3 text lines, 6 font sizes, 7 print styles, 3 font sizes and 6...
Supplied with quick charging lithium-ion battery and adaptor....
QuickFind: 383754 | Mfr part code: S0879490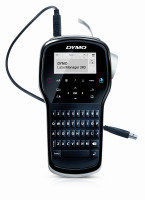 Easy access to symbols
Easy to operate from start to print
WYSIWYG display
QWERTY keyboard
Auto-numbering feature
QuickFind: 438311 | Mfr part code: S0968960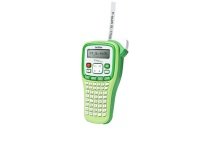 Up to 20mm/sec print speed - giving you high speed labels on
demand
Choose from a range of 3.5mm, 6mm, 9mm and 12mm wide labels - tested to the...
QuickFind: 631224 | Mfr part code: GLH105U1
Prints highly durable, laminated labels up to 18mm wide
One touch function keys
£ 45.59 inc. vat
£65.99
save £20.40
£37.99 ex. vat
£54.99
save £17.00
View Product
QuickFind: 723494 | Mfr part code: PTD450VPZU1
QuickFind: 754901 | Mfr part code: TD2130NZU1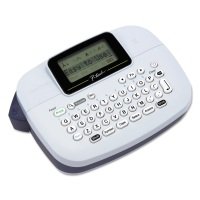 Easy to read 12-character display
Uses non-laminated "M" series tapes
Prints 1 or 2 lines of text
Stores up to 3 labels for quick reprinting
Features Auto Power-Off
QuickFind: 776321 | Mfr part code: PTM95UZ1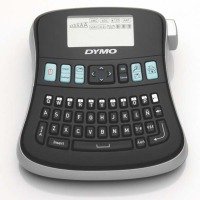 Desktop labelmaker with quick access buttons to symbols and...
Auto power-off to extend battery life.
Accepts 6, 9, 12 and 19mm tapes.
QuickFind: 383745 | Mfr part code: S0784450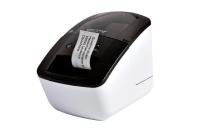 Save time up to 93 labels per minute print speed
Durable Automatic cutter
Save time - Print labels instantly with plug and print
Versatile
£ 45.56 inc. vat
£60.42
save £14.86
£37.96 ex. vat
£50.35
save £12.39
View Product
QuickFind: 415182 | Mfr part code: QL700ZU1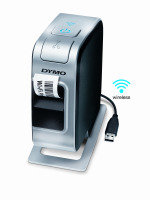 Efficient PC/Mac label printer
Connect via USB or Wi-Fi (802.11b/g/n)
Software pre-installed on printer - no installation required
Share one printer across many computers
QuickFind: 438312 | Mfr part code: S0969040
Return to top
A label printer is a sound investment whether you're a business owner or just someone who likes to keep things neat, organised and tidy.
In the range above, you'll find the best on the market today, that don't just print standard labels, but come with hot features such as the ability to create shipping, folder, address and barcode labels; built-in keyboards; auto-numbering; and the ability to print at super-fast speeds. If you've been hunting for a dependable and robust printer, you've come to the right place.
To narrow down your search, use the refine options on the left of the page, or scroll up to see our full selection of label printers.