751W - 900W PC Power Supply Units PSUs
751 - 900W PC Power Supply Units from Ebuyer.com
Add more power and greater efficiency to your system with a top quality PSU. The units featured on this page all have an output of between 751 and 900W. They are at the top end of the performance scale. A Power Supply Unit with this wattage will deliver more power to your computer's components. If you are planning to upgrade your PC at some point it is always worth getting a PSU with more power than you need now to make later expansion easier. Check out the great deals we have for you by scrolling down the page. Order today before 11pm and we can deliver your PSU to you tomorrow (terms and conditions apply).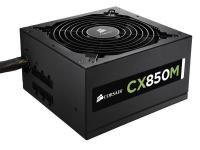 Up to 85% energy efficiency means less heat generation and lower energy...
0.99 Active Power Factor Correction provides clean and reliable power...
Universal AC input from 90-264V
QuickFind: 669243 | Mfr part code: CP-9020099-UK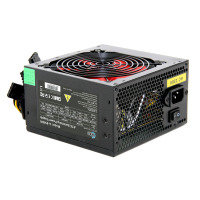 850w
12cm Red Fan
Dimensions 150mm x 85mm x 140mm (WxHxD)
QuickFind: 713432 | Mfr part code: A-850BR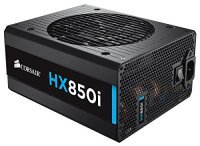 80 PLUS Platinum efficiency, delivering 92% energy efficiency at real...
140mm thermally controlled fluid dynamic bearing fan spins up as...
QuickFind: 659513 | Mfr part code: CP-9020073-UK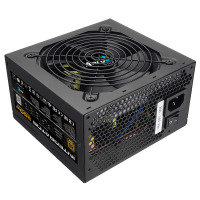 ATX12V Ver.2.4
80Plus Bronze
2 PCIe 6+2pin for high-end VGA
7 SATA for huge storage
12cm silent cooling fan
QuickFind: 774869 | Mfr part code: ACP-I850BM-OEM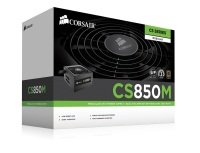 4th generation Intel Core processor Ready (Intel Haswell and Z87...
80PLUS Gold certified, delivering over 90% energy efficiency at real...
£ 98.99 inc. vat
£109.71
save £10.72
£82.49 ex. vat
£91.42
save £8.93
View Product
QuickFind: 666538 | Mfr part code: CP-9020086-UK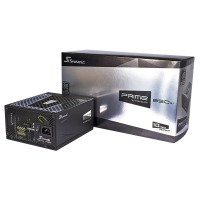 Fully Modular
80 Plus® Titanium Certified
Micro Tolerance Load Regulation
Extended Hold-up Time
Super Low Ripple Noise
QuickFind: 766338 | Mfr part code: SSR-850TD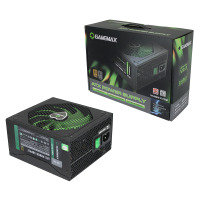 14cm silent black fan
ATX12V Ver.2.30 compliant with ATX12V Ver.2.31
High efficiency PSU, up to 85% efficiency
Semi-modular cables for easy maintenance
QuickFind: 787832 | Mfr part code: GM-800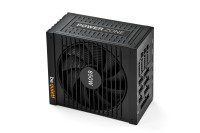 Black Coloured PSU with a 135mm Silent Cooling Fan
Equipped with a Single 12v Rail Delivering upto 70 Amps
Equipped with 4 PCI-E Connectors for Graphics Cards
QuickFind: 546367 | Mfr part code: BN212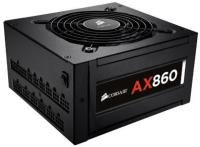 Black Coloured PSU with a 120mm Silent Cooling Fan
Equipped with a Single 12v Rail Delivering upto 71.6 Amps
Equipped with 6 PCI-E Connectors for Graphics Cards
£ 160.98 inc. vat
£169.94
save £8.96
£134.15 ex. vat
£141.61
save £7.46
View Product
QuickFind: 410789 | Mfr part code: CP-9020044-UK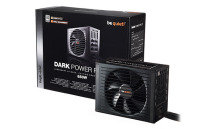 Fluid 135mm SilentWings® 3 Fan
Equipped with a Single 12v Rail
80 Plus Platinum
Modular Design
SLI/XFire Ready
QuickFind: 728220 | Mfr part code: BN253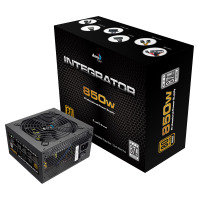 Support INTEL C6/C7 power saving mode
80 Plus Bronze
Clean and stable DC output quality
2 Years Warranty
QuickFind: 748290 | Mfr part code: ACOOLPSUINTEGRATOR85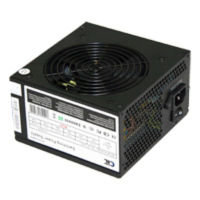 Cooling: 12cm Silent Fan
Silent and Better Ventilation
ATX 12V Compliant for all Types of CPU and Mainboard
Dual 12v Rails
QuickFind: 191844 | Mfr part code: PSUCIT850UB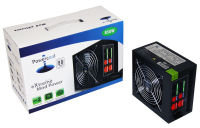 Black Coloured PSU with a 140mm Silent Cooling Fan
Equipped with a Single 12v Rail Delivering upto 52 Amps
Equipped with 2 PCI-E Connectors for Graphics Cards
QuickFind: 191851 | Mfr part code: PSUPC850AUBAM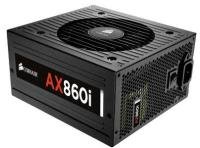 Black Coloured PSU with a 120mm Silent Cooling Fan
Equipped with a Single 12v Rail Delivering upto 71.6 Amps
Equipped with 6 PCI-E Connectors for Graphics Cards
QuickFind: 410035 | Mfr part code: CP-9020037-UK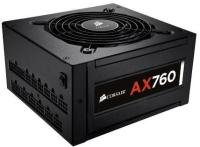 Black Coloured PSU with a 120mm Silent Cooling Fan
Equipped with a Single 12v Rail Delivering upto 63.3 Amps
Equipped with 6 PCI-E Connectors for Graphics Cards
QuickFind: 410042 | Mfr part code: CP-9020045-UK