Label & Receipt Printers
(14 products)
Scroll down the page to see our latest products or use the filters on the left of the screen to refine your search and find the label printer you need for your business. Benefit from our low prices and fast delivery service by doing all your online shopping here at Ebuyer.com.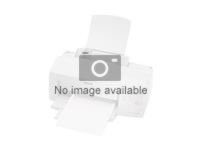 Prints up to 74 lines per second
Two color and monochrome thermal printing
Spill resistant built-in liquid dam with drainage prevents damage to...
QuickFind: 263951
Mfr part code: FK224AA
Finance from per month.
( APR) representative
Purchase 3 or more
to qualify for business leasing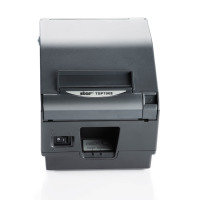 Direct Thermal Receipt Printer
250 mm/s Print Speed
406 x 203 dpi Print Resolution
QR Code Supported
Horizontal and Vertical Printing
QuickFind: 713534
Mfr part code: 39442410
Purchase 5 or more
to qualify for business leasing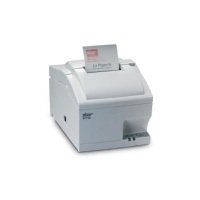 Dot Matrix Receipt Printer
4.7 lps Print speed
9 Pin, 42 Column
69.50 mm (2.74") Print Width
Cutter
QuickFind: 713564
Mfr part code: 39332540
Purchase 8 or more
to qualify for business leasing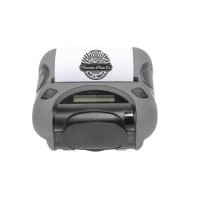 QuickFind: 802837
Mfr part code: 39634040
Finance from per month.
( APR) representative
Purchase 4 or more
to qualify for business leasing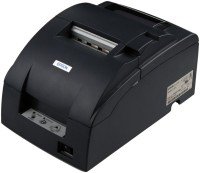 Easy to operate
Drop-in paper loading
Right-side-up printing for kitchen orders
Flexible paper widths
QuickFind: 288452
Mfr part code: C31C515052
Purchase 6 or more
to qualify for business leasing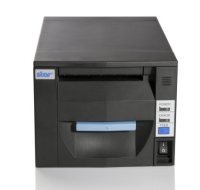 Direct Thermal Receipt Printer
250 mm/s Print Speed
203 x 203 dpi Print Resolution
72 mm (2.83") Print Width
Auto-cutter
QuickFind: 713568
Mfr part code: 39620010
Purchase 5 or more
to qualify for business leasing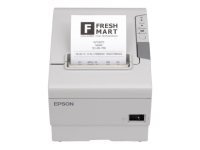 QuickFind: 748702
Mfr part code: C31CA85032
Purchase 5 or more
to qualify for business leasing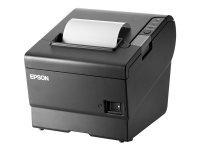 Receipt printer
Thermal line
Roll (8 cm)
180 dpi
Up to 300 mm/sec
QuickFind: 804428
Mfr part code: E1Q93AA
Finance from per month.
( APR) representative
Purchase 4 or more
to qualify for business leasing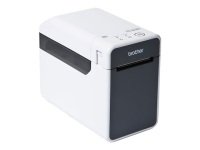 QuickFind: 841185
Mfr part code: TD2020ZU1
Purchase 5 or more
to qualify for business leasing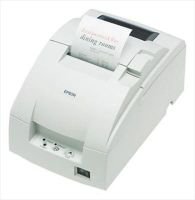 Print Speed: Up to 6 lines/sec
Interface: Serial
Resolution: 17.8 cpi
QuickFind: 389120
Mfr part code: C31C514007
Purchase 5 or more
to qualify for business leasing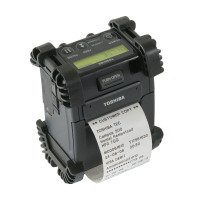 QuickFind: 396929
Mfr part code: B-EP802-BT-QM-R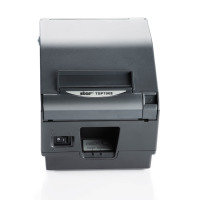 Direct Thermal Receipt Printer
80mm Printer Width
250 mm/sec Print Speed
406 x 203 DPI Print Resolution
QuickFind: 713529
Mfr part code: 39442511
Finance from per month.
( APR) representative
Purchase 5 or more
to qualify for business leasing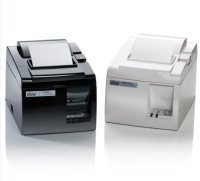 Direct Thermal Printer
150 mm/s Print Speed
203 dpi Print Resolution
72 mm (2.83") Print Width
Cutter
QuickFind: 713540
Mfr part code: 39464041
Purchase 9 or more
to qualify for business leasing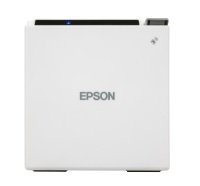 QuickFind: 841280
Mfr part code: C31CE95121B1
Finance from per month.
( APR) representative
Purchase 5 or more
to qualify for business leasing