Laptop Bags
Laptop Bags
Many of us regularly use a laptop computer and, as we like to take our machines with us wherever we go, we need to make sure it is protected. And, with the choice of laptop bags we have here at Ebuyer.com, you can choose exactly the look and style that suits you. We sell everything from messenger-style bags and rucksacks, to briefcases, sleeves and trolleys.
Read more...
For laptops up to 15.6"
Black
£ 8.98 inc. vat
£13.48
save £4.50
£7.48 ex. vat
£11.23
save £3.75
View Product
QuickFind: 442643 | Mfr part code: TANZ0140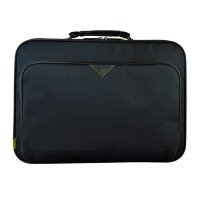 Foam protection
Removable and adjustable shoulder strap
Additional pockets for accessories
QuickFind: 124719 | Mfr part code: ATCN20BRV5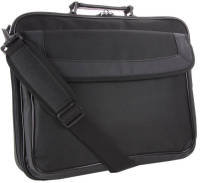 Padded notebook compartment
For Laptops up to 15.6"
Large front pocket
rear slip pocket
Nylon
£ 9.98 inc. vat
£10.98
save £1.00
£8.31 ex. vat
£9.15
save £0.84
View Product
QuickFind: 81021 | Mfr part code: TAR300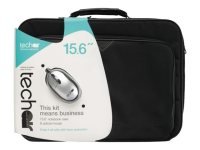 Foam padding for extra protection
2 compartments
Includes Optical Black/Silver Mouse
QuickFind: 755665 | Mfr part code: TABUN29Mv3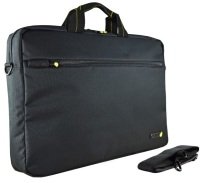 Adjustable and detachable shoulder strap
Foam protection
Soft carrying handles
Black
Polyester
QuickFind: 769844 | Mfr part code: TANZ0124V3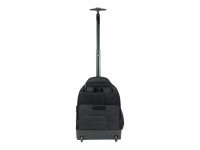 For up to 15.4 inch laptops
Pulled by a 2-tier telescoping locking handle
Glides on in-line skate wheels
Padded, removable slip case
Handle grip on the bottom of the case
QuickFind: 141219 | Mfr part code: TSB700EU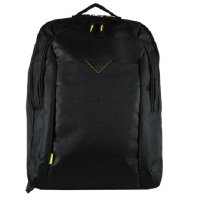 For Laptops up to 15.6"
Foam Protection
Polyester
Black
QuickFind: 773559 | Mfr part code: TANB0700V3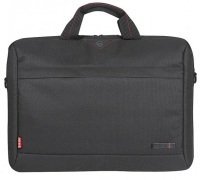 For Laptops up to 14.1"
2 Compartments
Black
QuickFind: 385984 | Mfr part code: TAN1204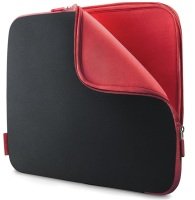 For Notebooks up to 14"
High-grade neoprene fabric
Plush inner lining
Jet / Cabernet
QuickFind: 145571 | Mfr part code: F8N047EABR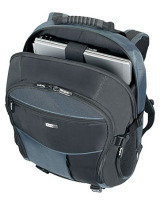 For Laptops up to 18"
Black / Blue
Nylon Koskin
Integrated in a front workstation
QuickFind: 84176 | Mfr part code: TCB001EU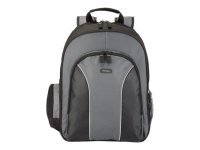 For Screens Up To 15.6"
Hard Wearing
Two-tone Nylon
Modern Design.
QuickFind: 120370 | Mfr part code: TSB023EU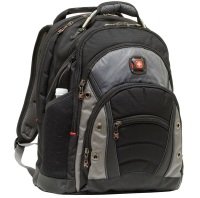 Airflow back padding
Fits Laptops up to 16"
Quick pocket ideal for wallet and keys etc
Front accessory pocket
Water bottle, mobile and pen pockets
£ 54.99 inc. vat
£61.04
save £6.05
£45.82 ex. vat
£50.86
save £5.04
View Product
QuickFind: 125806 | Mfr part code: GA-7305-14F00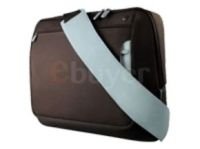 For Laptops up to 17.3"
Unique, tapered design
Plush-lined KeepSafe compartment
Made-for-You organization#
Chocolate colour
QuickFind: 140899 | Mfr part code: F8N051EARL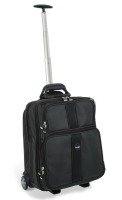 For Laptops up to 17.3"
Contour panel weight distribution system
Reduces muscle fatigue
Practical and sturdy telescopic handle
SnugFit laptop protection compartment
£ 66.52 inc. vat
£79.22
save £12.70
£55.43 ex. vat
£66.01
save £10.58
View Product
QuickFind: 141080 | Mfr part code: 62903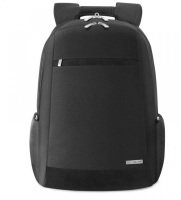 For Notebooks up to 15.6"
13 internal pockets
Spacious compartment
Black
QuickFind: 165569 | Mfr part code: F8N179EA
Return to top
Laptop Backpacks
For those who like to cycle or walk to work or college a backpack from a manufacturer such as Targus is ideal. Typically able to accommodate notebooks with up to 15 & 17 inch screens the backpacks feature plenty of pockets, including compartments for media players and other essential kit. They also provide ample cushioning for maximum protection.
Laptop Carry Cases
We have a huge range of classic laptop carry cases to choose from. Suitable for notebooks of all sizes these cases are ideal for taking on the train and for storing your machine. Check out the full selection or look at the cases we have available from manufacturers such as Dicota and HP.
Laptop Sleeves
For an even lighter way of carrying your notebook take a look at our laptop sleeves. These lightweight cases from brands such as Belkin still provide plenty of protection whilst being very easy to carry.
Laptop Trolleys
If you're looking for something a little more substantial, then a trolley is what you need. Perfect for travelling, laptop trolleys often have space for both machine and change of clothing. They also have plenty of different compartments for media players and phones etc and often a secure pocket for storing passports and boarding passes.
To complement whichever bag you choose we also have a range of laptop accessories including chargers, docking stations and batteries. Choose your new bag from our extensive range and order today for fast delivery throughout the UK.