601 - 750W Computer Power Supply Units PSUs
601 - 750W PC Power Supply Units from Ebuyer.com
An often unappreciated piece of kit, a high-quality PSU will enhance the reliability of your PC. It is always a good idea to upgrade your Power Supply Unit as the models supplied with a computer are sometimes of an inferior quality. Adding a new unit with a higher wattage and efficiency rating will improve the performance and stability of your system. The PSUs featured on this page have a power output of between 601 and 750W. Scroll down the page to check out our latest deals and order today for fast UK delivery straight to your door.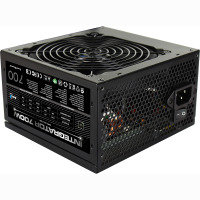 12cm Silent Fan
700w 80+ Efficiency
Dimensions 150mm x 85mm x 140mm (W x H x D)
QuickFind: 713439 | Mfr part code: ACP-I700HG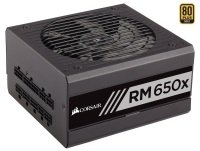 80 PLUS Gold certified
Zero RPM Fan Mode
MTBF 100,000 hours
Seven year warranty
£ 84.11 inc. vat
£92.67
save £8.56
£70.09 ex. vat
£77.22
save £7.13
View Product
QuickFind: 724681 | Mfr part code: CP-9020091-UK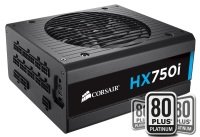 80 PLUS Platinum efficiency, delivering 92% energy efficiency at real...
ZeroRPM mode for fan-less operation at low loads and outstanding noise...
£ 124.42 inc. vat
£132.51
save £8.09
£103.68 ex. vat
£110.42
save £6.74
View Product
QuickFind: 659514 | Mfr part code: CP-9020072-UK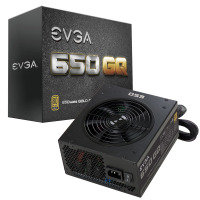 80 PLUS Gold certified
NVIDIA SLI & AMD Crossfire Ready
Modular Design to reduce clutter and improve airflow
QuickFind: 730191 | Mfr part code: 210-GQ-0650-V3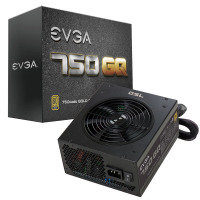 80 PLUS Gold certified
NVIDIA SLI & AMD Crossfire Ready
Modular Design reduces clutter & improve airflow
Whisper Silent 135mm Fluid Dynamic Bearing Fan
£ 83.98 inc. vat
£93.42
save £9.44
£69.98 ex. vat
£77.85
save £7.87
View Product
QuickFind: 730210 | Mfr part code: 210-GQ-0750-V3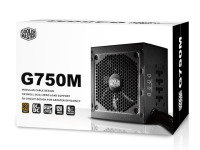 Black Coloured PSU with a 120 Silent Cooling Fan
Equipped with a Single 12v Rail Delivering upto 62 Amps
Equipped with 4 PCI-E Connectors for Graphics Cards
£ 67.89 inc. vat
£79.64
save £11.75
£56.57 ex. vat
£66.36
save £9.79
View Product
QuickFind: 584150 | Mfr part code: RS750-AMAAB1-UK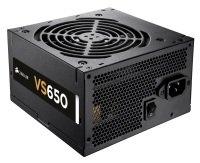 A dedicated single +12V rail offers maximum
Conforms to ATX12V v2.31 standard,
AC input from 200~240VAV
£ 49.73 inc. vat
£55.96
save £6.23
£41.44 ex. vat
£46.63
save £5.19
View Product
QuickFind: 726368 | Mfr part code: CP-9020098-UK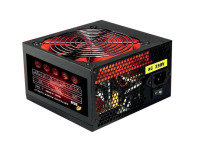 Black Coloured PSU with a 120mm Silent Cooling Fan
Equipped with a Single 12v Rail Delivering upto 37 Amps
Equipped with 1 PCI-E Connectors for Graphics Cards
QuickFind: 566866 | Mfr part code: PSUACE750BR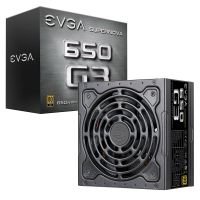 80 PLUS Gold certified
Highest Quality Japanese Capacitors
Fully Modular
SLI & Crossfire Ready
7 Year Warranty
QuickFind: 768997 | Mfr part code: 220-G3-0650-Y3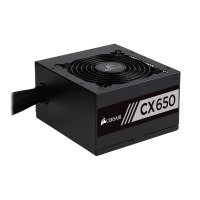 650W Corsair CX Series CX650
80PLUS Bronze
Fully Wired
Single Rail
54A +12V, 120mm Fan
£ 54.14 inc. vat
£64.98
save £10.84
£45.11 ex. vat
£54.15
save £9.04
View Product
QuickFind: 782054 | Mfr part code: CP-9020122-UK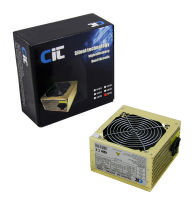 Gold Coloured PSU with a 120mm Silent Cooling Fan
Equipped with a Dual 12v Rail Delivering upto 44 Amps
Equipped with 1 PCI-E Connectors for Graphics Cards
£ 26.92 inc. vat
£28.98
save £2.06
£22.43 ex. vat
£24.15
save £1.72
View Product
QuickFind: 255454 | Mfr part code: PSUCIT750UGOLD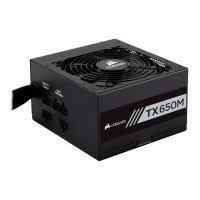 650W Corsair TX-M Series TX650M PSU
80PLUS Gold
Hybrid Modular
Single Rail
51A + 12V, 120mm Fan
QuickFind: 782057 | Mfr part code: CP-9020132-UK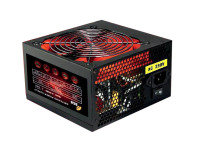 Black Coloured PSU with a 120mm Silent Cooling Fan
Equipped with a Single 12v Rail Delivering upto 30 Amps
Equipped with 1 PCI-E Connectors for Graphics Cards
QuickFind: 566865 | Mfr part code: PSUACE700BR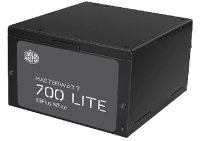 Advanced Circuit Design
Silent and Durable
Advanced Circuit Design
Safety Guardian
80 Plus
£ 47.96 inc. vat
£61.98
save £14.02
£39.96 ex. vat
£51.65
save £11.69
View Product
QuickFind: 773362 | Mfr part code: MPX-7001-ACABW-UK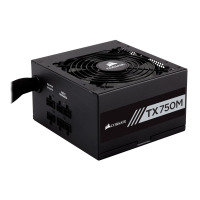 750W Corsair TX-M Series TX750M PSU
80PLUS Gold
Hybrid Modular
Single Rail, 62A + 12V, 120mm Fan
ATX PSU
£ 89.02 inc. vat
£102.48
save £13.46
£74.18 ex. vat
£85.40
save £11.22
View Product
QuickFind: 782058 | Mfr part code: CP-9020131-UK