Large Format Displays
Large Format Displays from Ebuyer
Any business looking to get their message across should manage and display their content on a large format screen for maximum impact. Large screens are ideal for engaging with customers, promoting brand awareness and of course increasing sales.
Read more...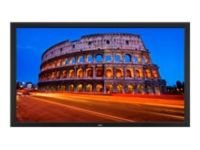 Resolution: 1920 x 1080 - 1080p (FullHD)
Image Aspect Ratio: 16:9
Image Contrast Ratio: 5000:1
Brightness: 400 cd/m2
QuickFind: 270869 | Mfr part code: 60003147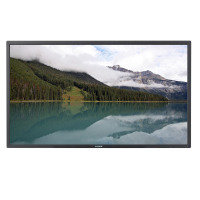 Panel Resolution: 1920 x 1080 pixels, Full HD
Colour Depth: 8 bits + FRC, 1.06 billion colours
Brightness: 500 cd/m2 (typical)
Contrast Ratio: 4,000 : 1 (typical)
QuickFind: 391676 | Mfr part code: FWD-46B2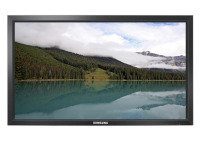 Resolution: 1920 X 1080
Contrast Ratio: 4000:1
Brightness: 600nit
QuickFind: 455336 | Mfr part code: DISSM46BTS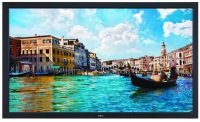 Resolution: 1920 x 1080 Full HD
Typical Contrast ratio: 4000:1
Response Time: 8ms
Brightness: 320 cd/m2
Refresh rate: 60Hz
QuickFind: 482660 | Mfr part code: 60003395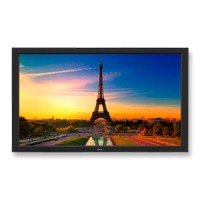 Resolution: 1920 x 1080
Response time: 8 ms
Brightness: 450 cd/m²
Contrast ratio: 3500:1
QuickFind: 483439 | Mfr part code: 60003396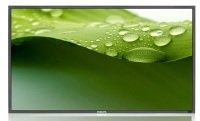 1920 x 1080 Full HD
12ms Response Time
VGA, DVI-D, HDMI + DisplayPort
2 x 10W RMS Speakers
Wall Mountable
QuickFind: 489050 | Mfr part code: BDL5551EL/00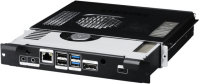 Processor AMD A4 series A4-3310MX Dual-Core x 1
RAM 2 GB DDR3 SDRAM
Graphics AMD Radeon HD 6480G
Hard Drive 32 GB
OS Provided Microsoft Windows Embedded Standard 7
QuickFind: 496080 | Mfr part code: SBB-PD32BV2/EN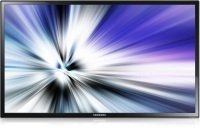 Full HD 1920 x 1080
LED Display 16:9
DVI, VGA (HD-15), DisplayPort
Brightness 450 cd/m2
Contrast Ratio 10000:1
QuickFind: 505669 | Mfr part code: LH55MECPLGC/EN
Resolution 1920 x 1080
Response Time 8ms
Brightness 500cd/m2
Contrast Ratio 4000:1
VESA 300 x 300
QuickFind: 507096 | Mfr part code: 60003399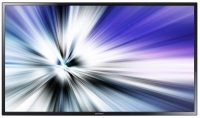 Resolution 1920 x 1080
Contrast Ratio 50000:1
Response Time 8ms
HDMI
400 x 400mm VESA
QuickFind: 507620 | Mfr part code: LH46EDCPLBC/EN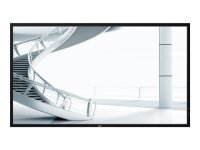 Commercial use
LED-backlit LCD flat panel display
1080p Full HD
500 cd/m2 Brightness
QuickFind: 508066 | Mfr part code: 60003329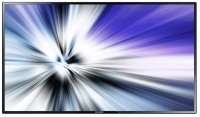 Contrast ratio 10000:1
Brightness 700 cd/m²
Response time 8ms
VESA 400 x 400
QuickFind: 541259 | Mfr part code: LH46PECPLBC/EN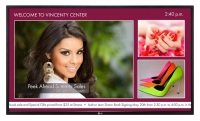 1920 x 1080 Full HD
6ms Response Time
DVI-D + HDMI
Wall Mountable
2 x 10W Speakers
QuickFind: 541320 | Mfr part code: 42WL10MS-B.AEK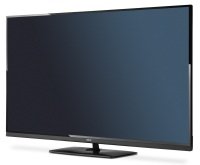 1920 x 1080 Full HD
7ms Response Time
VGA + 3 x HDMI
Wall Mountable
Built-in Speakers
QuickFind: 613633 | Mfr part code: 60003484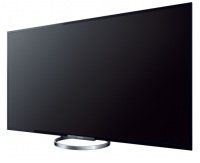 Resolution: 1920 x 1080 @ 60Hz Full HD
Dynamic Contrast ratio: >1Mil:1
Aspect ratio: 16:9
Wi-Fi Certified
3D format support
QuickFind: 614260 | Mfr part code: FWD-65W855P
Return to top
Single screens or video walls
Public areas are fertile fields for marketing and using a large screen can convey any message you require. But screens can also be used in offices and workplaces for displaying staff messages, training and for presentations.
But whether you are looking for a single large format display for a waiting room or are thinking about a giant video wall for a busy concourse you will find the screens you need here at Ebuyer.com.
And you can be assured that we only carry the best large format display screens from the leading manufacturers in the market.
The biggest names in tech
Samsung produce some amazing large format displays with full HD displays and advanced colour calibration. Ideal for creating the ultimate video wall or for a high-quality single display Samsung screens deliver incredible performance that is ideally suited for any high traffic public area.
But there are other leading electronics manufacturers producing large format displays including LG, NEC and Sharp. And they all have exceptionally large screens featuring ultra-fast response times, high contrast ratios, outstanding picture quality and a variety of interfaces for versatility.
Order from Ebuyer
You are sure to find the large format display you need here at Ebuyer.com. We always have great deals on our big screens and offer free delivery within the UK (terms and conditions apply).
Buy on finance
Don't forget you can spread the cost of your large format displays with Ebuyer finance. For more details please click here.