USB Encrypted Flash Drives
Encrypted flash drives from Ebuyer.com
For sensitive and mission critical data, or just personal media you treasure, an encrypted flash drive is the ideal way to store information and files. With 256-bit encryption, password protection, and fast USB 3.0 connectivity, these flash drives transfer and store data quickly and securely. With capacities ranging from 4GB all the way up to 240GB they can store large files easily. Find the right device for you by scrolling down the page and order today for fast and reliable delivery within the UK at prices which won't be beaten anywhere.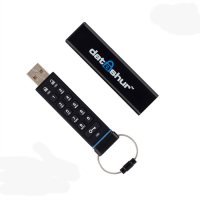 4GB Capacity
USB 2.0
3 Year Manufacturer Warranty
QuickFind: 434814 | Mfr part code: IS-FL-DA-256-4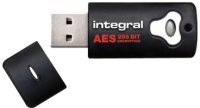 Crypto Advanced Encryption Standard (AES) Flash Drive
USB 2.0
16GB
QuickFind: 619065 | Mfr part code: INFD16GCRYPTO197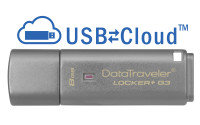 256-bit AES Hardware Encryption - The best in personal security to keep...
Superior Password Protection - User sets a password to prevent...
£ 14.99 inc. vat
£15.80
save £0.81
£12.49 ex. vat
£13.16
save £0.67
View Product
QuickFind: 616165 | Mfr part code: DTLPG3/8GB
16GB Capacity
USB
Secure: 256-bit CBC Hardware Encryption
3 Year Manufacturer Warranty
QuickFind: 434813 | Mfr part code: IS-FL-DA-256-16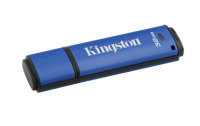 Business-Grade Security
Rugged Metal casing for shock and water resistance
Enforced password protection
Easy to use no admin rights or application installation required...
QuickFind: 582743 | Mfr part code: DTVP30/4GB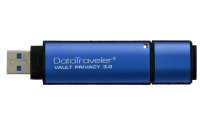 Encrypted Flash Drive
USB 3.0
16GB
165MB/s read, 22MB/s write
£ 46.49 inc. vat
£77.99
save £31.50
£38.74 ex. vat
£64.99
save £26.25
View Product
QuickFind: 582749 | Mfr part code: DTVP30/16GB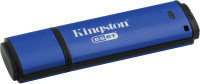 256-bit AES hardware-based encryption
Complex password protection
Anti-virus software protection
USB 3.0
QuickFind: 582750 | Mfr part code: DTVP30AV/16GB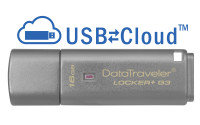 256-bit AES Hardware Encryption
Superior password protection
Works interchangeably between Mac OS X and Windows systems
£ 19.07 inc. vat
£26.49
save £7.42
£15.89 ex. vat
£22.07
save £6.18
View Product
QuickFind: 616166 | Mfr part code: DTLPG3/16GB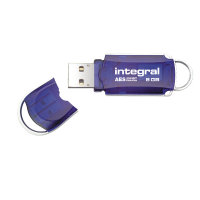 Cap protects USB connector when not in use
USB 2.0 connection for Hi-Speed data transfers
Capacity: 8GB
Secure flash drive with password protection
QuickFind: 619046 | Mfr part code: INFD8GBCOUAT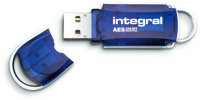 Courier Advanced Encryption Standard (AES) Flash Drive
USB 2.0
16GB
QuickFind: 619050 | Mfr part code: INFD16GBCOUAT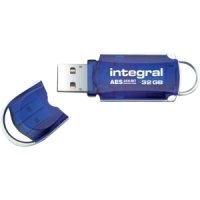 Courier Advanced Encryption Standard (AES)
USB 2.0
32GB
QuickFind: 619053 | Mfr part code: INFD32GBCOUAT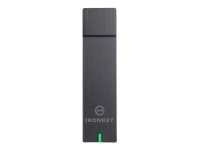 USB Flash Drive
USB 2.0
8GB
5 years warranty
QuickFind: 760733 | Mfr part code: IKD250E/8GB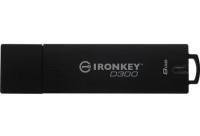 USB Flash Drive
16GB
Encrypted
QuickFind: 761030 | Mfr part code: IKD300/16GB
USB 3.0 - Read/Write Speeds - up to 116/43 MBps
FIPS 140-2 Level 3
CESG CPA Foundation Grade & NLNCSA (pending)
Timeout Lock - locks after predertermined amount of time
QuickFind: 802443 | Mfr part code: IS-FL-DA3-256-4
Datashur Flash Drive
USB 2.0
8GB
QuickFind: 428101 | Mfr part code: IS-FL-DA-256-8