USB Wall Chargers
(12)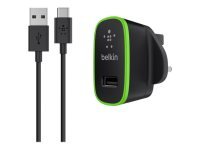 Ultra-compact
Plugs into any wall power outlet
2.1 Amp/10 Watts
Comes with USB-C ChargeSync cable
QuickFind: 755281 | Mfr part code: F7U001uk06-BLK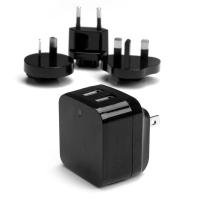 1x 2.4A USB 2.0 port
1x 1A USB 2.0 port
Universal Power Adapter (NA/UK/EU/AUS) included
Charge your iPad or other tablet using the 2.4A USB 2.0 port
QuickFind: 709002 | Mfr part code: USB2PACBK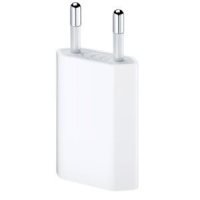 Power adapter
4 pin USB Type A (power only)
5 Watt
QuickFind: 453253 | Mfr part code: MD813ZM/A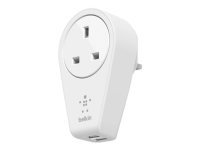 Charge two mobile devices at once with two USB ports
Rotates 360 degrees to fit in small spaces
Combined 12 watts (2.4 amps) of power
QuickFind: 706953 | Mfr part code: F8M102AF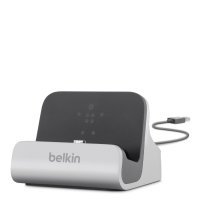 Sleek, compact design
Convenient for desk or bedside use
Charge and transfer data with the hardwire USB cable
QuickFind: 707819 | Mfr part code: F8M389BT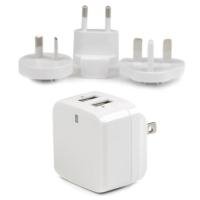 Charge your tablet and your phone simultaneously
Almost anywhere around the world
White
QuickFind: 709049 | Mfr part code: USB2PACWH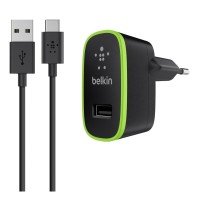 USB-C smartphones/tablets
Ultra-compact
Plugs into any wall power outlet
2.1 Amp/10 Watts
Comes with USB-C ChargeSync cable
QuickFind: 760709 | Mfr part code: F7U001vf06-BLK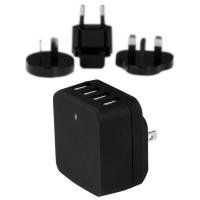 Charge your devices at home or overseas with the included universal...
Charge two tablets and two phones simultaneously
Set up a dedicated charging station for your home or office
QuickFind: 761799 | Mfr part code: USB4PACBK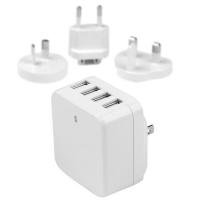 Charge your devices at home or overseas with the included universal...
Charge two tablets and two phones simultaneously
Charge four phones at once
QuickFind: 761800 | Mfr part code: USB4PACWH
QuickFind: 762826 | Mfr part code: F7U009DR06-WHT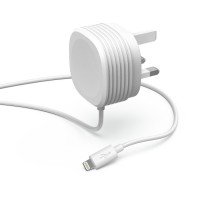 Compatible with Apple iPod touch 5G/nano 7G/iPhone 5/iPad
mini/iPad
Charging current of 2100 mA
1M in length
QuickFind: 780746 | Mfr part code: 73014333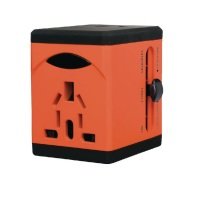 Universal Travel Adapter
Dual USB for charging 2 devices simultaneously
2100mA USB output
6A fuse protects from overloading, over-current and short circuit...
QuickFind: 802883 | Mfr part code: 40253
Return to top
USB Wall Chargers from Ebuyer.com
Charge your iPad, tablets, or other USB device with these convenient wall chargers. These chargers featured on this page will typically plug into any wall socket and charge your devices much faster than traditional chargers. Easy to use, simply connect your device to the port in the plug, we have chargers suitable for international travel as well as UK use. Check out the full range and order today to take advantage of our low prices and fast UK delivery.