Ebuyer Recommends
Full-Tower Cooler Master Computer Cases
(3)
Free Delivery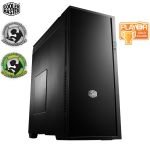 Supremely silent mid-tower with noise cancelling materials
Three 120mm "Silencio FP 120" fans included
Supports up to 10 SSDs /9 HDDs
Free Delivery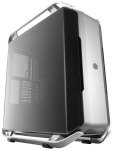 Highly Flexible Layout & Modular design
Sleek & solid aluminium handles
RGB lighting control & sync up
Tempered Glass Side Panel
Free Delivery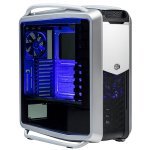 Innovative Dual Curved Dark Glass
Aluminum Chassis and Sturdy Steel Frame
Blue LED Ambient Lighting
Streamlined Airflow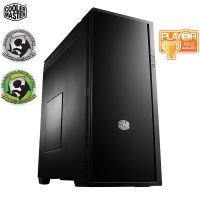 Supremely silent mid-tower with noise cancelling materials
Three 120mm "Silencio FP 120" fans included
Supports up to 10 SSDs /9 HDDs
Free Delivery
QuickFind: 660112 | Mfr part code: SIL-652-KKN2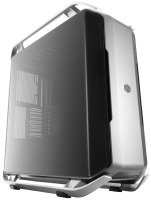 Highly Flexible Layout & Modular design
Sleek & solid aluminium handles
RGB lighting control & sync up
Tempered Glass Side Panel
Free Delivery
QuickFind: 805562 | Mfr part code: MCC-C700P-MG5N-S00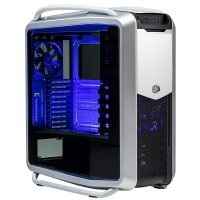 Innovative Dual Curved Dark Glass
Aluminum Chassis and Sturdy Steel Frame
Blue LED Ambient Lighting
Streamlined Airflow
Free Delivery
QuickFind: 827266 | Mfr part code: RC-1200-KKN2
Return to top
Full-Tower Cooler Master Computer Cases from Ebuyer.com
If your PC is built for power and performance, our range of Full-Tower Cooler Master computer cases are ideal for allowing that potential to be unleashed.
The Potential to Expand
Cool Master's development of Full-Tower computer cases has allowed the user ample flexibility to take their PC build in whatever direction they wish. Cool Master's roomy design grants you the freedom to expand your system as and when you wish.
The Finest Materials
With the level of performance incorporated into a Full-Tower PC, build quality is a vital factor when selecting your chassis. Cool Master use only the very best in materials for their Full-Tower cases. Utilising metals such as aluminum and steel, a Cool Master case brings together both durability and a high quality finish.
Ingenious Airflow
With the sophistication of the kit held within, it's important your Full-Tower computer case can offer the required cooling system to deal with the heat created inside. Cool Master's chassis are designed with cooling at the forefront of its mind, with an airflow optimised design on all of Cool Master's Full-Tower cases.