Ebuyer Recommends
CIT Power Supplies
(3)
Black Coloured PSU with a 120mm Silent Cooling Fan
Equipped with a Dual 12v Rail Delivering upto 21 Amps
Equipped with 1 PCI-E Connectors for Graphics Cards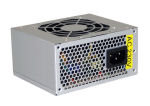 Black Coloured PSU with a 80mm Silent Cooling Fan
Equipped with a Single 12v Rail Delivering upto 22 Amps
1 Year Warranty for Peace of Mind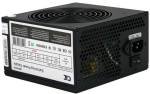 Black Coloured PSU with a 120mm Silent Cooling Fan
Equipped with a Dual 12v Rail Delivering upto 23 Amps
Equipped with 1 PCI-E Connectors for Graphics Cards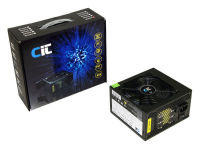 Black Coloured PSU with a 120mm Silent Cooling Fan
Equipped with a Dual 12v Rail Delivering upto 21 Amps
Equipped with 1 PCI-E Connectors for Graphics Cards
QuickFind: 158479 | Mfr part code: PSUCIT400HE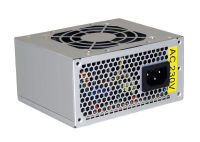 Black Coloured PSU with a 80mm Silent Cooling Fan
Equipped with a Single 12v Rail Delivering upto 22 Amps
1 Year Warranty for Peace of Mind
QuickFind: 133577 | Mfr part code: PSU400MICRO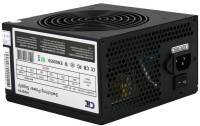 Black Coloured PSU with a 120mm Silent Cooling Fan
Equipped with a Dual 12v Rail Delivering upto 23 Amps
Equipped with 1 PCI-E Connectors for Graphics Cards
QuickFind: 158481 | Mfr part code: 480UB
Return to top
CIT Power Supplies from Ebuyer.com
Whether you're thinking about building your own PC or the time's come to replace your existing power supply, a CIT PSU will fit seamlessly into your set-up and provide a long-term, reliable source of energy.
Supplying power to the various components in a PC is no mean feat and, depending on the kind of work your computer will be doing, a degree of heat build-up is an unavoidable consequence. Fortunately, CIT PSUs come equipped with temperature control fans to keep things cool and prevent overheating, all without making little more than a whisper.
As well as being great value, CIT power supplies are versatile and come with a range of connectors so you can hook it up to all those power-hungry inner workings. Available in a range of wattage capacities, CIT PSUs offer unfailing power for computer users of all levels.
At Ebuyer, we stock a wide range of CIT power supplies suitable for both business and personal use. Find your power supply using the filters on the left of the screen. Don't forget that with Ebuyer you always get fast delivery and low prices.