Tablet Keyboard Cases
(5)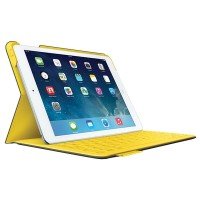 Bluetooth Fabric Skin keyboard with full-size keys
Hidden magnets
Dual-view stand
Free Delivery
QuickFind: 615413 | Mfr part code: 920-006045
QuickFind: 667166 | Mfr part code: THZ525EU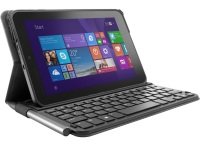 For HP Pro 408 Tablet
UK Layout
Easy to use
Free Delivery
QuickFind: 700483 | Mfr part code: K8P76AA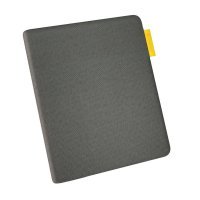 Bluetooth Fabric Skin keyboard with full-size keys
Hidden magnets
Dual-view stand
QuickFind: 834725 | Mfr part code: EBR1-920-006045
Free Delivery
QuickFind: 780717 | Mfr part code: F5L179EABLK
Return to top
Keyboard cases for tablet PCs from Ebuyer.com
One of the great features of a tablet is its touch screen. They are so easy and convenient to use. But there are times, when you need to work on a document or write a long email for example, that the touch screen slows you up. In these instances a keyboard is ideal.
Using your tablet with a wireless or docking keyboard makes it much easier to type, saving time and helping you to be more productive whether working or studying.
Connect with Bluetooth
The majority of keyboards you will find on this page connect to a tablet via Bluetooth and are housed in a tough case. Ideal if travelling. Small and light these keyboard cases take up very little room and can be taken anywhere. Most have universal compatibility (check the product description for full details) so can be used with any tablet.
All you need for your tablet
As well as keyboard cases we have many other types here at Ebuyer along with every other accessory you need for your tablet. Take advantage of our permanently low prices and order today for fast delivery within the UK.