Accessories & Cabling
Connecting to more than one PC using a single device such as a mouse or keyboard makes life a lot easier and thanks to these accessories and cables from Ebuyer.com, you can ensure your KVM switches are optimised.
Products from D-Link, Star Tech and many more ensure that you can choose exactly what KVM cable or accessory you need with a variety of sizes, lengths and functions on offer.
Read more...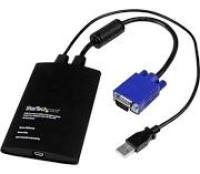 Turn any notebook into a portable console for servers, PCs, ATMs and...
Compatible with the Dell PowerEdge R series
USB Crash Cart Adapter / Portable KVM Console
QuickFind: 660602 | Mfr part code: NOTECONS02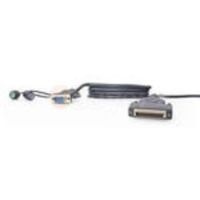 QuickFind: 43801 | Mfr part code: F1D9400-25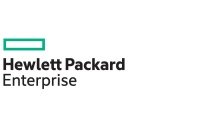 QuickFind: 44117 | Mfr part code: 263474-B23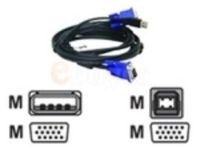 KVM Cable
1.8m
Designed For DKVM 4U
QuickFind: 111264 | Mfr part code: DKVM-CU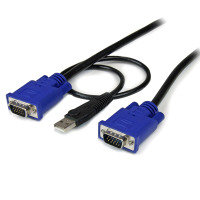 Connect VGA video and USB using a single thin KVM cable
6ft KVM Cable
6 ft Ultra Thin USB KVM Cable
QuickFind: 124121 | Mfr part code: SVECONUS6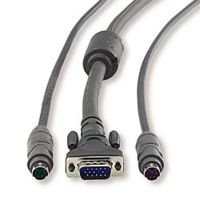 QuickFind: 149674 | Mfr part code: F1D9002-06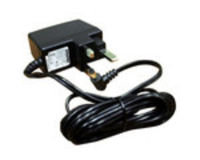 Adapter
Black
Output Voltage: 5 V
QuickFind: 161351 | Mfr part code: SVUSBPOWERUK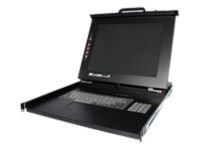 Diagonal Size: 17"
Native Resolution: 1280 x 1024
Pixel Pitch: 0.264 mm
QuickFind: 161501 | Mfr part code: RKCONS1701GB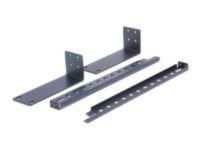 KVM Bracket
1U Rackmount
Easy to install
QuickFind: 161507 | Mfr part code: SV431RACK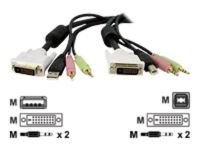 KVM Product Advice:
01430 433 671 or Solutions@Ebuyer.com
KVM Switch Cable
1.8m
QuickFind: 185851 | Mfr part code: DVID4N1USB6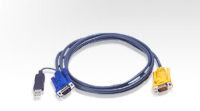 For KVM advice email SOLUTIONS@EBUYER.COM
KVM Cable
3m
Video/USB
QuickFind: 289792 | Mfr part code: 2L-5203UP
For KVM advice email SOLUTIONS@EBUYER.COM
KVM Cable
5m
QuickFind: 289808 | Mfr part code: 2L-5205U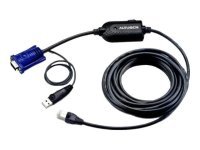 Connector(s): 1 x RJ-45 - male
Connector(s) (Other Side): 1 x 4 PIN USB Type A - male 1 x 15 pin HD D-Sub...
QuickFind: 397692 | Mfr part code: KA7970-AX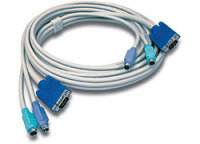 Connect computers with VGA and PS/2 ports to a TRENDnet KVM device...
Use with TRENDnet 2, 4, 8 and 16 port PS/2 KVM switches
Length: 15 Ft.(4.5m)
QuickFind: 482665 | Mfr part code: TK-C15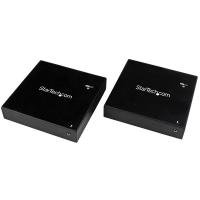 Long connection distances with support for HDMI console extension up...
Works with PS/2 and USB computers
QuickFind: 781502 | Mfr part code: SV565FXHD
Return to top
D-Link for example is a market leader in networking communications and digital home electronics products and offers a full range of KVM accessories and cabling that offer cutting edge technology, high performance and great value for money. At Ebuyer.com you'll find D-Link cables and cable kits to meet your needs.
Why not try the StarTech professional line of 2-in-1 USB KVM cables? These are designed to work with your StarView or Server Remote Control KVM switch and provide excellent performance. Their unique KVM connector reduces tangles, reduces clutter and improves your cable management efficiency. Perfect for connecting KVMs inside a cabinet.