Ebuyer Recommends
Tower UPS Uninterruptible Power Supply
(9)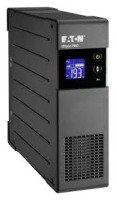 Power Capacity: 1000 Watt / 1600 VA
Input Voltage: AC 230 V
Frequency Required: 50/60 Hz
Run Time (Up To): 9 min at half load 5 min at 70% load
QuickFind: 701658 | Mfr part code: ELP1600IEC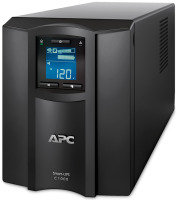 Input Voltage: AC 220/230/240 V
Power Capacity: 600 Watt / 1000 VA
Input Connectors: 1 x power IEC 60320 C20
Output connectors: 8 x power IEC 60320 C13
QuickFind: 835282 | Mfr part code: SMC1000IC
Input Voltage: AC 220/230/240 V
Power Capacity: 700 Watt / 1000 VA
Input Connectors: 1 x power IEC 60320 C14
Output connectors: 8 x power IEC 60320 C13 ¦ 2 x IEC jumper
QuickFind: 835285 | Mfr part code: SMT1000IC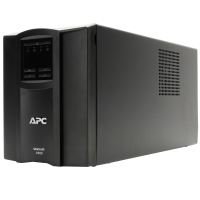 For UPS advice email SOLUTIONS@EBUYER.COM
Power Capacity: 670 Watt / 1000 VA
Input Voltage: AC 230 V
Output Connector(s): 8 x power IEC 320 EN 60320 C13
QuickFind: 226949 | Mfr part code: SMT1000I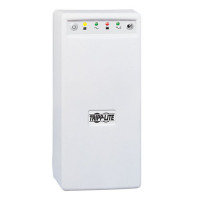 350VA line interactive tower UPS
Professional features include USB port, IEC320 plug & outlets,...
Input: IEC320 C14 inlet (230V) / Output: 6 IEC320 C13 (230V)
QuickFind: 340189 | Mfr part code: OMNIX350HG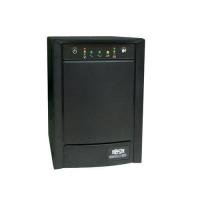 For UPS advice email SOLUTIONS@EBUYER.COM
Input Voltage: AC 220/230/240 V
Input Voltage Range: AC 174 - 290 V
Power Capacity: 650 Watt / 1050 VA
QuickFind: 342993 | Mfr part code: SMX1050SLT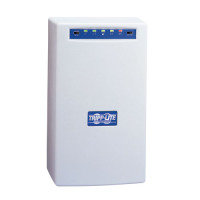 1.5kVA / 1500VA line interactive tower UPS system
230V nominal output during brownouts to 165V and over-voltages to 277V...
Front panel status LEDs with load and battery capacity level display...
QuickFind: 397710 | Mfr part code: SMARTINT1500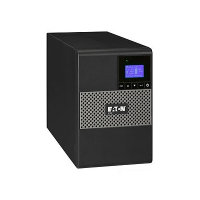 For UPS advice email SOLUTIONS@EBUYER.COM
770 Watt /1150 VA
Input Voltage: AC 160-290 V
Output Voltage: 230 V ( 50/60 Hz )
QuickFind: 506929 | Mfr part code: 5P1150I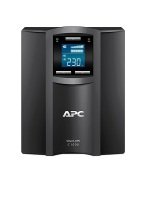 For UPS advice email SOLUTIONS@EBUYER.COM
Output Power Capacity: 600 Watts / 1000 VA
Output Connections: (8) IEC 320 C13 (2) IEC Jumpers
Input Connections: IEC-320 C14
£ 327.83 inc. vat
£345.99
save £18.16
£ 273.19 ex. vat
£288.32
save £15.13
View Product
QuickFind: 539650 | Mfr part code: SMC1000I
Return to top
Tower UPS Units from Ebuyer.com
100% uptime is not only desirable it is absolutely essential for today's businesses. E-commerce, critical data storage and remote working all mean that an organisation's network must be fully operational and accessible 24 hours a day 365 days a year. An important component in ensuring that happens is the UPS unit.
Uninterruptible Power Supply
A good quality UPS will maintain the power supply even in the event of outages and will guard against data loss and hardware failure. UPS units are available as either rackmounted or tower form factors. All the UPS featured on this page are tower versions or, in some cases, convertible to either form factor.
Although the specifications of each unit will differ they will typically feature an LCD display to see status updates and to easily configure and navigate the device. There may also be low battery alarms, hot swappable batteries and automatic self-testing to ensure 100% reliability.
Order your UPS from Ebuyer
Here at Ebuyer you will discover great prices on our full range of Uninterruptible Power Supply products. Whether is tower or rackmounted UPS, replacement batteries or other accessories it is all here and at the best prices you will find online. Order today before 11pm for delivery tomorrow (terms and conditions apply).