RAID Controllers, HBAs & Adapters
RAID controllers from Ebuyer.com
Whether you are looking for a RAID controller or Host Bus Adapter, you find an excellent selection here at Ebuyer.com. If you are setting up NAS storage we have RAID controllers to help manage the system. Meanwhile, host bus adaptors (HBAs) can be used to connect the computer to the RAID. Here at Ebuyer.com, we offer a wide range of RAID controllers and HBAs for backup and data storage systems. Order today and we can deliver straight to your door.
Compliant with SATA specification 1.0 and Ultra ATA-133
Compact form factor
No driver/software installation required
QuickFind: 161334 | Mfr part code: IDE2SAT25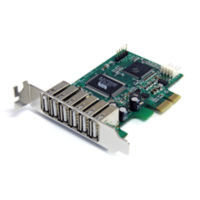 6 external USB 2.0 ports and 1 internal USB 2.0 header
High Speed USB 2.0 compliant, with support for transfer rates up to...
Backwards compatible with USB1.1/1.0 devices
QuickFind: 205779 | Mfr part code: PEXUSB7LP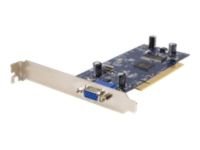 Provide enhanced graphic performance for today's demanding...
Ideal for embedded or critical environment applications
QuickFind: 227469 | Mfr part code: PCIVGAV7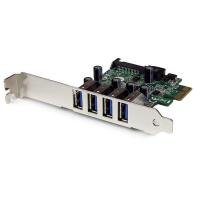 Add 4 external USB 3.0 ports to a low-profile or standard computer...
Compatible w/ Lenovo ThinkCentre M93p & Dell OptiPlex 3010
QuickFind: 451046 | Mfr part code: PEXUSB3S4V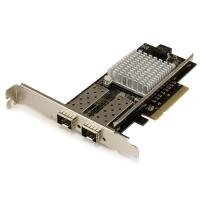 Add two 10GbE SPF+ slots to server or workstation for fast, high...
Intel 82599 chipset with Intel Virtualization Technology for...
Up to 20Gbps (full duplex) bandwidth per port
QuickFind: 726436 | Mfr part code: PEX20000SFPI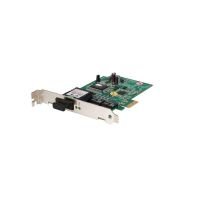 1000Mbps-full-duplex
Advanced Configuration Power Management Interface (ACPI) 2.0
Cable diagnostic utility
QuickFind: 184697 | Mfr part code: PEX1000MMSC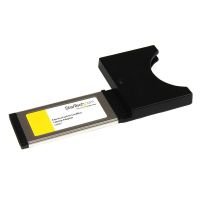 CardBus adapter
ExpressCard/34
1 x CardBus - type I/II
1 x ExpressCard/34
QuickFind: 161435 | Mfr part code: CB2EC
Expansion bay providing 2 PCI ports (32-bit/33 MHz), and 2 PCIe...
Self-powered PCI/PCIe expansion system with an on/off button
QuickFind: 169108 | Mfr part code: PEX2PCIE4L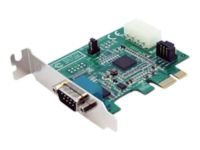 High Performance Single Channel Oxford 950 UART
Less load on the CPU (Up to 48% Less)
Native single-Chip, single lane PCI Express
Equipped with a low profile bracket for PnP support for Micro and...
QuickFind: 205781 | Mfr part code: PEX1S952LP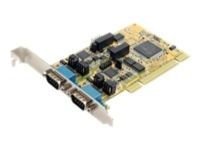 Supports RS232, RS422, RS485 2 wire, and RS485 4 wire modes
Each port can be set independently
Built-in ESD (Electro-Static Discharge) protection
QuickFind: 224157 | Mfr part code: PCI2S232485I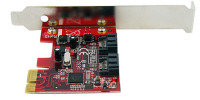 Switchable ports
SATA 3.0 compatible
Port multipliers
Low profile installation bracket
QuickFind: 434594 | Mfr part code: PEXESAT322I