VR & Virtual Reality Headsets
(9 products)
Don't get left behind, join the growing virtual reality movement today and choose the best VR headset to suit your needs. At Ebuyer.com we stock a range of affordable virtual reality headsets ranging from high-end equipment to cheaper models, including Samsung's popular Gear VR headset and more.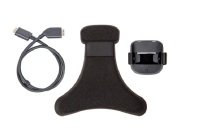 Includes VIVE Pro clip for Wireless Adapter
Custom Cradle
Vive Pro Supported Connection Cable
Extended Head Cushion.
QuickFind: 862116
Mfr part code: 99H20572-00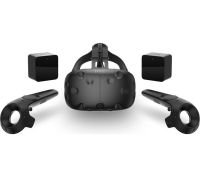 Full virtual reality experience at home
110° field of view for captivating immersion
Includes everything you need to run VR on your PC
32 headset sensors for 360° motion tracking
QuickFind: 868397
Mfr part code: 99HALN063-00
Finance from per month.
( APR) representative
Purchase 3 or more
to qualify for business leasing
Free Next Day Delivery*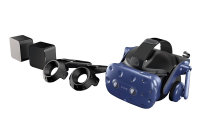 High Res Display for Precise Clarity
Engineered for Comfort
Modular Tracking
Hi Res Audio - 3D Spatial Sound
QuickFind: 874653
Mfr part code: 99-HAPY001-00
£ 850.00 inc. vat
£898.98
save £48.98
£ 708.33 ex. vat
£749.15
save £40.82
Finance from per month.
( APR) representative
Purchase 2 or more
to qualify for business leasing
QuickFind: 879359
Mfr part code: 99HAMR002-RET
Purchase 9 or more
to qualify for business leasing
Free Next Day Delivery*

Inside-out tracking with 6 high FOV cameras
Quick and easy setup with 100° flip-up design
Crystal-clear 2880 x 1700 combined resolution
Immersive integrated audio for rich and vibrant sounds
QuickFind: 911709
Mfr part code: 99HARL001-00
Finance from per month.
( APR) representative
Purchase 2 or more
to qualify for business leasing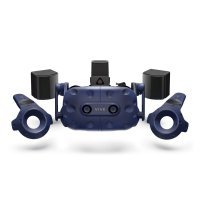 VIVE Pro features dual-OLED displays
Featuring even-weight distribution
Hi-Res headphones and 3D spatial integration
Connections: USB-C 3.0, DP 1.2, Bluetooth
QuickFind: 856824
Mfr part code: 99HANW002-RET
Finance from per month.
( APR) representative
Business leasing from
£31.1325.94 Monthly
QuickFind: 875897
Mfr part code: 99HAPY001-RET
Finance from per month.
( APR) representative
Business leasing from
£40.5833.82 Monthly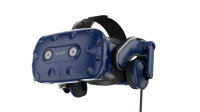 High-resolution AMOLED displays
Optimised headset chassis for perfect ergonomics
Two microphones for active noise cancellation
Expanded SteamVR motion-tracking technology
QuickFind: 856825
Mfr part code: 99HANW016-RET
Finance from per month.
( APR) representative
Purchase 2 or more
to qualify for business leasing
QuickFind: 901572
Mfr part code: 99H20541-RET
Purchase 5 or more
to qualify for business leasing