Ebuyer Recommends
Epson Large Format Printers
(3)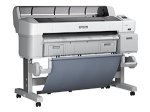 Fast processing: High-speed printing of Graphics, CAD.
Large-capacity ink cartridges: A choice of 110, 350 and 700 ml sizes...
PrecisionCore TFP printhead: Permanent printheads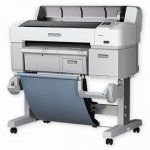 Fast processing: High-speed printing of Graphics, CAD and GIS...
Large-capacity ink cartridges: A choice of 110, 350 and 700 ml sizes...
PrecisionCore TFP printhead: Permanent printheads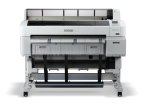 Fast processing: High-speed printing of Graphics, CAD and GIS...
Large-capacity ink cartridges: A choice of 110, 350 and 700 ml sizes...
PrecisionCore TFP printhead: Permanent printheads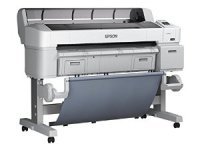 Fast processing: High-speed printing of Graphics, CAD.
Large-capacity ink cartridges: A choice of 110, 350 and 700 ml sizes...
PrecisionCore TFP printhead: Permanent printheads
QuickFind: 662595 | Mfr part code: C11CD41301A0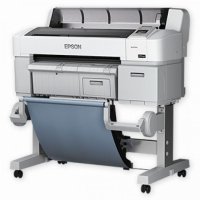 Fast processing: High-speed printing of Graphics, CAD and GIS...
Large-capacity ink cartridges: A choice of 110, 350 and 700 ml sizes...
PrecisionCore TFP printhead: Permanent printheads
QuickFind: 662598 | Mfr part code: C11CD67301EB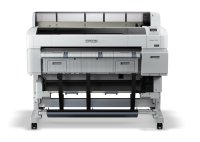 Fast processing: High-speed printing of Graphics, CAD and GIS...
Large-capacity ink cartridges: A choice of 110, 350 and 700 ml sizes...
PrecisionCore TFP printhead: Permanent printheads
QuickFind: 662599 | Mfr part code: C11CD67301A0
Return to top
Epson Large Format Printers from Ebuyer.com
For the ultimate in efficiency and productivity in the field of large format printing, look no further than Epson. A well-known and well-respected brand in the home and office print world, Epson have produced a range of large scale printers to give your business the edge when it comes to creating large format print work.
Larger Than Life Printing
Printing your typical, everyday documents, charts and spreadsheets can easily be done on a standard office printer, but if your business handles printouts of a bigger nature, such as architectural plans, schematics or posters in sizes larger than A3, you're going to need an Epson large format printer.
Designed with the modern office in mind, Epson's range of large format printers are slim and sleek, and operate from the front to make for easy placement against a wall. No special training is required to handle an Epson large format printer. The interface and operating functions are as straightforward as a small scale desktop printer.
Because it's Epson, printouts are delivered quickly and quietly, and to the ultra-sharp image standard that makes Epson such a leading name in printing. Powerful image processing technology helps to increase efficiency and productivity, even for data heavy CAD and GIS graphical images.
At Ebuyer, we stock a wide range of Epson Large Format Printers suitable for business use. Find your perfect printer using the filters on the left of the screen. Don't forget that with Ebuyer you always get fast delivery and low prices.