iStorage 4TB external hard drive
(7)
If security is your main concern, you'll love the selection of iStorage 4TB external hard drives we have available at Ebuyer. Strong, sturdy and reliable, the range has plenty of features to put your mind at rest, such as PIN-authentication, data encryption, and devices that don't require you to install any hardware - perfect for fast, easy, safe use.
iStorage hard drives also have simple designs, meaning they're ideal for sitting on your desk, or transporting from A to B.
Take a look at the full range today, and don't forget you can get free UK delivery if your order comes to £49.99 or more!
Free Delivery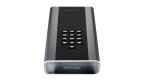 Finance from per month.
( APR) representative
Free Delivery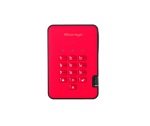 USB 3.1 Portable Encrypted Hard Drive
Capacities up to 5TB*
FIPS PUB 197 validated
AES 256-bit XTS hardware encryption – no software required
Finance from per month.
( APR) representative
Free Delivery
USB 3.1 Portable Encrypted Hard Drive
Capacities up to 5TB*
FIPS PUB 197 validated
AES 256-bit XTS hardware encryption – no software required
Finance from per month.
( APR) representative
Free Delivery
USB 3.1 Portable Encrypted Hard Drive
Capacities up to 5TB*
FIPS PUB 197 validated
AES 256-bit XTS hardware encryption – no software required
Finance from per month.
( APR) representative
Free Delivery
USB 3.1 Portable Encrypted Hard Drive
Capacities up to 5TB*
FIPS PUB 197 validated
AES 256-bit XTS hardware encryption – no software required
Finance from per month.
( APR) representative
Free Delivery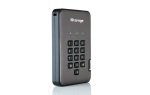 USB 3.1 Encrypted Portable Hard Drive
Capacities up to 5TB*
XTS-AES 256-bit hardware encryption – no software required
OS & Platform independent
Finance from per month.
( APR) representative
Free Delivery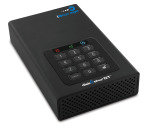 Secure access with personalised 6-16 digit PIN
Utilises FIPS PUB 197 Validated Encryption Algorithm
Encrypts all data on the fly
Rugged design
£ 249.99 inc. vat
£309.98
save £59.99
£ 208.32 ex. vat
£258.31
save £49.99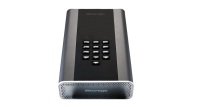 Free Delivery
QuickFind: 792188 | Mfr part code: IS-DT2-256-4000-C-G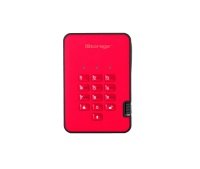 USB 3.1 Portable Encrypted Hard Drive
Capacities up to 5TB*
FIPS PUB 197 validated
AES 256-bit XTS hardware encryption – no software required
Free Delivery
QuickFind: 802452 | Mfr part code: IS-DA2-256-4000-R
USB 3.1 Portable Encrypted Hard Drive
Capacities up to 5TB*
FIPS PUB 197 validated
AES 256-bit XTS hardware encryption – no software required
Free Delivery
QuickFind: 802455 | Mfr part code: IS-DA2-256-4000-GN
USB 3.1 Portable Encrypted Hard Drive
Capacities up to 5TB*
FIPS PUB 197 validated
AES 256-bit XTS hardware encryption – no software required
Free Delivery
QuickFind: 802446 | Mfr part code: IS-DA2-256-4000-B
USB 3.1 Portable Encrypted Hard Drive
Capacities up to 5TB*
FIPS PUB 197 validated
AES 256-bit XTS hardware encryption – no software required
Free Delivery
QuickFind: 802449 | Mfr part code: IS-DA2-256-4000-BE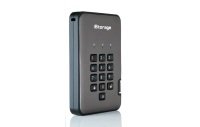 USB 3.1 Encrypted Portable Hard Drive
Capacities up to 5TB*
XTS-AES 256-bit hardware encryption – no software required
OS & Platform independent
Free Delivery
QuickFind: 802459 | Mfr part code: IS-DAP2-256-4000-C-G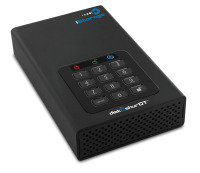 Secure access with personalised 6-16 digit PIN
Utilises FIPS PUB 197 Validated Encryption Algorithm
Encrypts all data on the fly
Rugged design
Free Delivery
£ 249.99 inc. vat
£309.98
save £59.99
£ 208.32 ex. vat
£258.31
save £49.99
View Product
QuickFind: 664421 | Mfr part code: IS-DA-256-4000