Ebuyer Recommends
64GB Transcend Flash Drive
(1)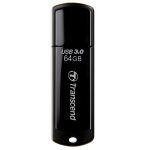 Capacity 64GB
USB 3.0 (backwards compatible with USB 2.0)
Sturdy structure & smooth surface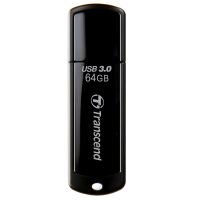 Capacity 64GB
USB 3.0 (backwards compatible with USB 2.0)
Sturdy structure & smooth surface
QuickFind: 397324 | Mfr part code: TS64GJF700
Return to top
64GB Transcend Flash Drives from Ebuyer.com
Large capacity flash drives are the ideal device for those who need reliable portable storage such as multimedia enthusiasts and professional users.
And, with huge number of files being able to be stored on these devices, they make backing up important data a quick and easy process.
Store large files - quickly
The Transcend devices featured below all deliver exceptional performance and offer no fuss fast data transfer.
Use them at home, at work or at college for storing media, applications, programmes and critical data.
These flash drives can be used across all platforms and is compatible with Macs and PCs. This makes it easy to use the device with different computers when traveling or when sharing files with friends, colleagues or family.
Chose your new flash drive
Transcend USB flash drives are available from Ebuyer in all capacities from a handy 4Gb to the giant 64GB devices featured here, But you can also find a large range of devices from other manufacturers here at Ebuyer.com with storage capacities of up to 512GB - and all at the lowest prices you can find online.