Tablet Styluses & Pens
(8)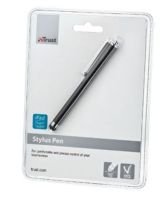 For iPad and touch tablets
QuickFind: 284314 | Mfr part code: 17741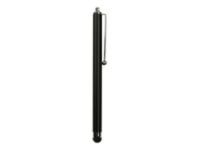 Functionality - Allows users to type accurately and comfortably; use...
Compatibility - Works on all capacitive touch surfaces; designed for...
QuickFind: 256119 | Mfr part code: AMM01EU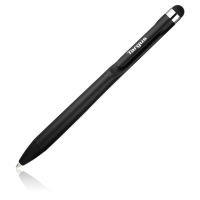 Black
Comfortable, lightweight
75% smoother glide
For All Touch Screen Devices
QuickFind: 698826 | Mfr part code: AMM163EU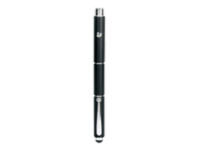 Stylus works with Capacitive Touch devices
Type accurately and comfortably
A laser pointer and ballpoint pen
QuickFind: 290468 | Mfr part code: AMM04EU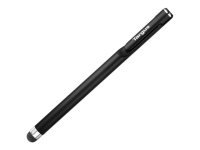 QuickFind: 698825 | Mfr part code: AMM165EU
For iPad PRO
Bluetooth & Lightning connector
Magnetically attached cap
£ 98.88 inc. vat
£107.36
save £8.48
£82.40 ex. vat
£89.46
save £7.06
View Product
QuickFind: 726785 | Mfr part code: MK0C2ZM/A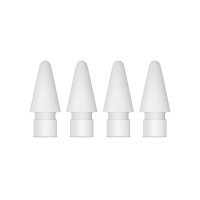 Four extra tips for Apple Pencil
QuickFind: 744948 | Mfr part code: MLUN2ZM/A
QuickFind: 810802 | Mfr part code: F8J197BTSLV
Return to top
Tablet styluses from Ebuyer.com
We all use our tablets every day. Often for hours at a time. Obviously, anything which can make using the device quicker and easier has to be of interest. A stylus does exactly that.
A stylus is one of those simple, affordable, yet indispensable pieces of kit which every tablet user should have in their bag or desk drawer. Convenient and simple to use these devices work right out of the box.
Use them to take notes, type, or draw. Or even for just turning the pages on an ebook. They have unlimited uses but, unlike fingers, they don't leave unsightly marks and blemishes on the screen of your tablet.
Everything for your tablet
As well as styluses, here at Ebuyer.com we have a huge selection of other accessories for your tablet.
Order for fast shipping throughout the UK. If we receive your order before 11pm we can get it to you tomorrow (terms and conditions apply).