Projectors
If you're looking for a high-quality and affordable way to show images, films, presentations or other visual displays, a general-use projector might be the ideal option.
Read more...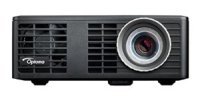 QuickFind: 701899 | Mfr part code: 95.8UA02GC1E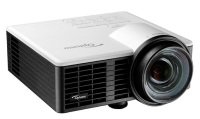 800 Lms
HDMI
LED Auto Calibration
Portrait projection
Bright, vibrant images
QuickFind: 737124 | Mfr part code: 95.71Z01GC0E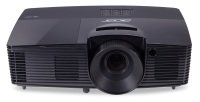 SVGA Resolution
3600 Lumens
20,000:1 Contrast Ratio
Up to 10,000 Hours Lamp Life
QuickFind: 803887 | Mfr part code: MR.JP711.002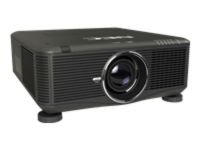 Device Type: DLP Projector - High Definition 1080p
Image Brightness: 7500 ANSI lumens
Image Contrast Ratio: 2100:1
Resolution: WUXGA (1920 x 1200)
QuickFind: 320456 | Mfr part code: 60003182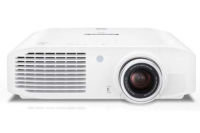 Device Type: LCD projector - High Definition 1080p
Image Brightness: 3000 ANSI lumens
Image Contrast Ratio: 10000:1 (dynamic)
Resolution: 1920 x 1080
QuickFind: 344119 | Mfr part code: PT-LZ370EA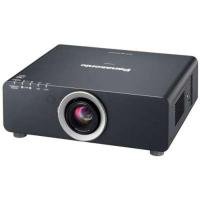 QuickFind: 455443 | Mfr part code: PT-DW640EK*J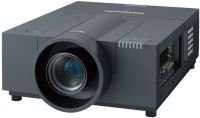 Brightness: 13000 lumens
Contrast Ratio: 4000:1
Resolution XGA: 1024 x 768
Aspect Ratio: 4:3
Video Interfaces: VGA, HDMI, S-Video, DVI
QuickFind: 455453 | Mfr part code: PT-EX12KE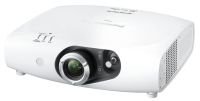 Brightness: 3500 Lumens
Contrast: 10000:1
Resolution: 1920 x 1080 pixels
Throw ratio: 1.46-2.94:1
QuickFind: 491706 | Mfr part code: PT-RZ370EA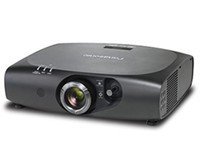 Brightness: 3500 lumens
Contrast: 20000:1
Resolution: 1280 x 800
QuickFind: 496100 | Mfr part code: PT-RW430EA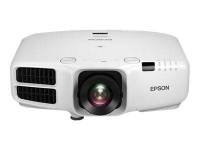 Brightness: 7000 lumens
Contrast Ratio: 5000:1
Throw Ratio: 1.29 - 2.35:1
Resolution XGA: 1024 x 768
Native Aspect Ratio: 4:3
QuickFind: 501160 | Mfr part code: V11H508041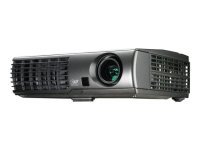 Small & lightweight - 1.4 Kg
Widescreen WXGA - 3100 lumens & 10,000:1 Contrast
Full 3D, HD Ready & HDMI Input
Internal Speaker
QuickFind: 506963 | Mfr part code: E1P1D0J1E001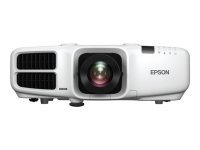 6500 Lumens
WXGA screen resolution
3LCD technology
Can be rotated vertically by 360 degrees
QuickFind: 509439 | Mfr part code: V11H510041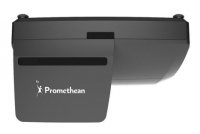 DLP projector
3000 ANSI lumens
1280 x 800 Resolution
Widescreen
Ultra short-throw lens
QuickFind: 509719 | Mfr part code: UST-P1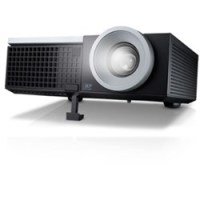 4300 ANSI Lumens
WXGA native resolution
BrilliantColor Technology
Dual VGA ports
1 Year Warranty
QuickFind: 542210 | Mfr part code: 210-36282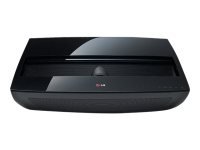 2000 ANSI lumens
1080p (1920x1080)
16:9 Ratio
1000000:1 Contrast Ratio
11Kg
QuickFind: 566546 | Mfr part code: HECTO.AEU
Return to top
Projecting General Excellence
Whether the device is intended for use as part of your home entertainment system, for business purposes or in educational establishments, projectors are easy to use and provide big, bright images. But which projector should you buy?
The right choice will depend on your requirements, as well as your budget. For example, if your general projector will be used in various locations, you may want to opt for something that is both small and lightweight. However, this doesn't mean you need to sacrifice image quality; indeed, many portable projectors provide crystal-clear pictures comparable to their larger counterparts.
When considering the performance of different projectors, you should compare information such as the image brightness, contrast ratio and resolution. It can also be useful to look at things like the type of bulb and its expected lifespan, as well as the power of the zoom lens.
Many Uses, Many Choices
Here at Ebuyer, we stock a vast array of projectors for general use. Our product portfolio includes items from favourite brands like Epson, Acer, Mitsubishi, Sony and Optoma. Best of all, we offer some of the lowest prices around, so you can rest assured you're not paying over the odds for your new projector.